Betting on the Olympics Now Allowed in Vegas
Published on:
Feb/26/2015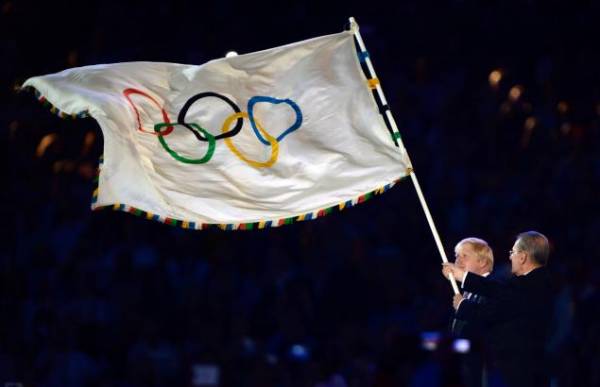 LAS VEGAS (Associated Press) — Come summer 2016, when the best of the best athletes climb podiums wearing gold, silver and bronze medals, Las Vegas gamblers could very well be counting their green.
Nevada gambling regulators voted Thursday to allow the state's sports books to offer bets on the Olympics for the first time in years.
It was a move unopposed by anyone in the industry and cheered by the regulators themselves. International sports books in Great Britain, Ireland and Australia and offshore Internet sites already allow such bets.
Johnny Avello, the longtime odds-maker and sports book director for Wynn Las Vegas, said he hasn't paid too much attention to Olympic events for a while, but will now.
"Believe it or not, this curling is becoming popular," he said of the winter sport involving ice and brooms. "You could put a future on that."
There was Olympic betting in Las Vegas before, in the 1990s, he said, but that was also before the event's team sports took on a more professional membership. "Those are going to be some of your top events," he said of basketball and hockey, among others.
Gamblers feeling especially good about runner Usain Bolt's chances for another gold medal in the 100 meter race more than a year in advance, for one, could already begin wagering through William Hill race and sports books throughout the state.
The operator of more than 100 sports books in Nevada and a mobile betting app released its odds as soon as the vote was official. Will the United States or China win the most gold medals? Will Serena Williams win the women's singles tennis gold medal? William Hill had so far focused its wagers on track and field, soccer, basketball, golf and tennis.
Some of the most watched events, though, are judged — often subjectively — in the cases of figure skating and gymnastics, and include young competitors.
With the new regulation, it's up to the sports books to decide what they want to offer wagers on.
But it'll be up to the chairman of Nevada's Gaming Control Board through, currently A.G. Burnett, to decide if it's OK or not. Burnett said those conversations will be happening before the Olympics start.
Barry Lieberman, the lawyer representing South Point hotel and casino who started the push for Olympic wagering a few months ago, said he doesn't want betting on children's events like the Little League World Series, he said. But what about gymnastics where the majority of competitors might be teenagers?
"We bet on horse racing, and there are 16-year-old apprentice jockeys running," he said.
To draw a distinction between judged events at the Olympics and sporting events like boxing or the Ultimate Fighting Championship that are already wagered on in the state "would be hypocritical," he said.
For the regulators, it's bigger than simply a new revenue stream for sports books, Nevada Gaming Commission Chairman Tony Alamo said.
The change has, "legitimized us in front of the whole world," he said after the meeting. Regulators said they essentially had the blessing of the International Olympics Committee, which had also partnered with Nevada regulators ahead of the 2014 Winter Olympics in Sochi, Russia, to share information on Olympic betting to protect against illegal wagering.