Bookies Behaving Badly Part 4: Pay Mob Protection or End Up as 'Trunk Music'
Published on:
Nov/19/2023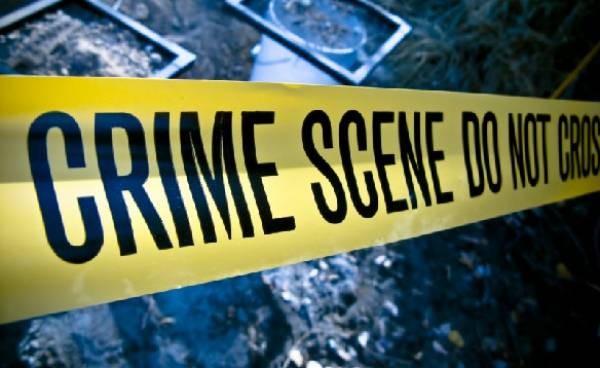 Chicago 1984: Two rival bookies meet in a city restaurant, throw money down on the table and question the other's ethics.  Months later, one of those bookies turned up dead.  This Bookies Behaving Badly installment was originally published on August 30, 2015 and is being revisited this day November 20, 2023.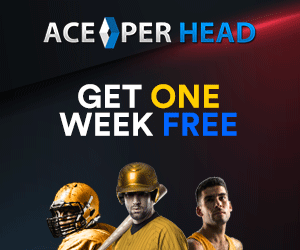 The murder occurred in 1985.  Salvatore DeLaurenti was considered by law enforcement to be a top Chicago mob rackets figure.
The victim, Hal C. Smith of Prospect Heights, wasn't just one of Chicago's biggest bookmakers at the time.  He was considered to be among the most successful "illegal" bookies in the country.
At that restaurant in the fall of '84, DeLaurenti reportedly ordered Smith to pay "Protection money" in the form of $6000 to the Mob or else end up six feet under.
``Smith offered to pay $3,000, then $3,500, but DeLaurentis said it wasn`t good enough,`` 28-year veteran detective Thomas Sherry relayed to the Chicago Tribune. ``They started throwing money around; they were trying to show who had more money than the other fellow."
After the shouting and cussing had ceased, DeLaurentis was overheard telling Smith "You are trunk music, my friend."
A few months later, on Feb. 11, 1985, Smith, 48, was found stabbed, beaten and strangled in the trunk of his Cadillac abandoned in Arlington Heights.
DeLaurenti vows to kill Smith if he doesn't pay the Mob "protection money", Smith doesn't pay, Smith ends up dead in the trunk of his car a few months later.
Case closed against DeLaruenti, right?
Wrong!
Until 1992, no one had ever been held accountable in the murder of Smith.
Ultimately, it was another mobster who ended up sealing DeLaurentis's fate after Ernest Rocco Infelice was captured on tape making confident references to murder, court case-fixing, bribery and power.
Infelice was convicted of conspiring with co-defendants DeLaurentis and Robert Bellavia to carry out the 1985 killing of Smith.  DeLaurentis would be released from prison in 2005.
DeLaurentis, Bellavia, and Louis Marino, also were convicted of racketeering and operating an illegal gambling business, but Marino was acquitted of murder conspiracy in the Smith killing.
DeLaurentis, now 74, this year was able to solidify his post as the crime family's new acting boss.
From the Gangster Report:
Street sources in the Windy City tell Gangster Report that DeLaurentis assumed the mantle of power from Cicero mob chief Michael (Fat Mike) Sarno at some point in the past couple of years. Sarno is serving a 25-year federal prison sentence for racketeering. Fat Mike reportedly held on to acting boss duties the first portion of his time behind bars, sending orders through a series of intermediaries, many of whom were the up-and-comers causing the prior tension.
Chicago has had a long colorful history of mob activity dating all the way back to the late 1800's.  The 1980's was no different as seen in this timeline below courtesy of Wikipedia:
1980s
1980s - Operation Greylord was a federal-level investigation, followed by various corruption trials, targeting the Cook County, Illinois, judiciary (the Chicago jurisdiction).
1980s - "Marquette Ten": 10 police officers in Chicago's Marquette District were convicted of taking bribes from drug dealers. Among those was Chicago police officer Thomas Ambrose, the father of former U.S. Marshall John Ambrose, who was convicted 20-years later of leaking information to the Chicago Outfit about federal informant Nick Calabrese, who testified against top Chicago mobsters in the "Family Secrets" trial.
July 2, 1980 - Alleged Outfit "hitman" and muscle man William Dauber and his wife, Charlotte, were chased in their car and shotgunned to death after leaving the Will County, Illinois, courthouse, allegedly by four Outfit tough guys, Gerald Scarpelli, William Petrocelli, Frank Calabrese, Sr., and depending on the source, Joseph "Jerry" Scalise, or Ronald Jarrett. Calabrese's brother, Nick, corroborated that Frank had participated in the Daubers' killings during the 2007 "Operation Family Secrets" trial.
Sept. 11, 1980 - Outfit burglars Joseph Scalise and Arthur Rachel stole the Marlborough Diamond (a value of $960,000 in 1994) and $3.6 million worth of jewelry from a jewelry store in London, England, in broad daylight. The diamond has not been recovered. Scalise and Rachel each got 15 years in jail in England for the crime. They were both released in 10 years.
Feb. 10, 1983, Japanese, Chicago mob boss Ken Eto survived a Mafia hit and, then, testified in court against the Chicago Outfit, sending more than a dozen fellow mobsters and corrupt cops to prison. Eto's failed assassins, Jasper Campise and Johnny Gattuso, were later found dead in the trunk of one of their cars.  Eto died in 2004, in the Federal Witness Protection Program.
Feb. 13, 1985 - Long-time mobster and West Side Outfit street boss Chuckie English, downgraded to a mob "soldier" and put in Joseph "Joey the Clown" Lombardo's crew after English's good friend and former Mob boss Sam Giancana's murder, was shot to death in an Elmwood Park, Illinois, restaurant parking lot, allegedly by an Outfit "hitman." Nobody has been charged with the murder.
1986 - Having been convicted of skimming $2 million from Las Vegas, casinos, Outfit bosses Jackie Cerone and Joe Aiuppa were given long prison sentences.
Jan. 1986 - Joe Ferriola was appointed boss of the Outfit. With the approval of his top captains and consiglieri Tony Accardo, Ferriola had decided it was time to kill troublemaker Anthony Spilotro for causing a multitude of problems in Las Vegas and in Chicago.
June 14, 1986 - Alleged Outfit Las Vegas overseer Tony Spilotro and his brother Michael, an alleged low-level mob associate, went missing. Their bodies were later found beaten and together in a shallow grave, in a cornfield, in Enos, Indiana. According to autopsy testimony given later in court, the brothers were not buried alive.
June 15, 1986 - On Father's Day of that year, alleged Outfit boss Albert Tocco called his wife and told her to pick him up at a cornfield in Indiana. Tocco, then, told his wife he'd just buried the Spilotro brothers.
Sept. 1986 - Outfit juice loan collector and one-time, no-show union official John Fecarotta was gunned down while being chased on foot in front of Brown's Banquet's, Inc., 6050 W. Belmont Avenue, after he realized the "hit" he was on was for him. He bolted from his car with three bullets wounds. The fourth wound he'd received to the back of his head while running from his car to the banquet hall killed him. Apparently, the "hit" was put out because Fecarotta botched the Spilotro brothers' burial assignment. The bodies were not supposed to be found. Outfit "hitman" Nick Calabrese admitted killing Fecarotta in federal court during the "Operation Family Secrets" trial. Because of DNA evidence, Calabrese also had to admit during the trial that he was wearing the bloody glove that was dropped at the murder scene, while chasing Fecarotta, and was found by investigators and federal law enforcement, who ultimately put together the "Family Secrets" trial.
1988 - Outfit-associated bookmaker James Basile agreed to become a government informant, later identifying a "Mafia graveyard" at Route 83 and Bluff Road, near Darien, Illinois. Over the years, the bodies of three adult males were found there. Michael Oliver, age 29, of Chicago, a low-level mob associate went missing in November 1979. His body was recovered May 16, 1988. Robert Hatridge, age 56, of Cincinnati, Ohio, went missing in April 1979. His body was recovered June 9, 1988. Robert Charles Cruz of Kildeer, Illinois, a low-level mob associate went missing Dec. 4, 1997. His body was found in March 2007. Cruz was the nephew of alleged Outfit front boss Joseph Ferriola and the cousin of convicted Outfit "hitman" Harry Aleman.
Dec. 1988 - Outfit bookie heavyweight Dominick Basso was convicted of gambling and conspiracy to commit gambling and was given 20 months probation and 70 days of work-release. Basso was the bookie linked by phone records to one-time Cincinnati Reds player-turned Cincinnati Reds manager Pete Rose, when he was accused of betting on sports in 1989. Rose has always denied the association with Basso, but eventually admitted he'd bet on sports.
Mar. 11, 1989 - Outfit frontman Joe Ferriola died at a Houston, Texas, hospital after receiving his second heart transplant.
- Alejandro Botticelli, Gambling911.com