Can I Bet the Super Bowl on DraftKings From California?
Published on:
Jan/30/2023
While you won't be able to bet this year's Super Bowl from California using the DraftKings app, there are plenty of other great sportsbooks willing to take your action.  These include Jazz Sports with their generous welcome bonus up to $1000.  18 and up are welcome.  No social security number required.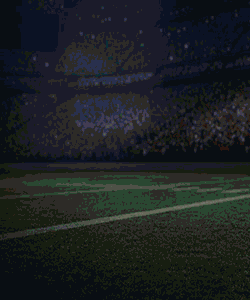 How Long Has Jazz Sports Been in Business?
Jazz is one of the first sportsbooks we visited back before the Gambling911.com website even started to get off the ground in around 2021.  They got started way back in 1996, making Jazz one of the oldest online sportsbooks in existence today catering to those living in California.
Jazz' parent company runs land-based casinos throughout Latin America.  These include casinos in Costa Rica like Playa Conchal, Playa Flamingo, Jaco, and Tamarindo as well as Escazu, where all the Americans expats live.
More Bonus Options for This Year's Super Bowl
Jazz Sports offers a welcome bonus up to $1000 but there are reload bonuses as well.
Choose either the 10% deposit or the 20% deposit reload.
The difference is on how quick you can obtain the bonus.  The 10% is less but gets you there much faster with one of the most super competitive rollovers (play throughs) at just 3X.  You can use the bonus in Sports, Casino or Racebook.
20% requires a 10x rollover (play through).
If you plan on betting daily, we suggest the 20% reload bonus. 
Sample Bet Options Super Bowl 2023
The line on this year's Super Bowl has moved from Chiefs -1 to Eagles -2.5. 
First Score of the Game
Rot     Chiefs 1st Score of the Game Will Be (3 Way)     Moneyline
2005     Touchdown         -200
2006     Field Goal         +150
2007     Any Other Score         +5000
Rot     Eagles 1st Score of the Game Will be (3 Way)     Moneyline
2008     Touchdown         -220
2009     Field Goal         +160
2010     Any Other Score         +5000
First Turnover
Rot     Total Turnovers in the Game     Moneyline
1151     Over  2½  Turnovers     -105
1152     Under  2½  Turnovers     -125
Will There Be Overtime
Rot     Will the Game go to Overtime?     Moneyline
1111     Yes         +800
1112     No         -1800
Exact Number of Touchdowns, Field Goals
Rot     Chiefs Total TDS in the Game (7 Way)     Moneyline
2041     0 Touchdowns         +1600
2042     1 Touchdown         +475
2043     2 Touchdowns         +210
2044     3 Touchdowns         +225
2045     4 Touchdowns         +350
2046     5 Touchdowns         +900
2047     6 or more Touchdowns         +1550
Rot     Eagles Total TDS in the Game (7 Way)     Moneyline
2048     0 Touchdowns         +1700
2049     1 Touchdown         +600
2050     2 Touchdowns         +230
2051     3 Touchdowns         +210
2052     4 Touchdowns         +320
2053     5 Touchdowns         +750
2054     6 or more Touchdowns         +1425
Rot     Chiefs Total FGS in the Game (5 Way)     Moneyline
2055     0 Field Goals         +360
2056     1 Field Goal         +175
2057     2 Field Goals         +225
2058     3 Field Goals         +475
2059     4 or more Field Goals         +925
Rot     Eagles Total FGS in the Game (5 Way)     Moneyline
2060     0 Field Goals         +360
2061     1 Field Goal         +175
2062     2 Field Goals         +225
2063     3 Field Goals         +500
2064     4 or more Field Goals         +925
Get all player, team and exotic Super Bowl prop bets here
- Ean Lamb, Gambling911.com