These Gambling Operators and Friends of the Industry Are Getting Lumps of Coal This Christmas
Published on:
Dec/23/2022
Who's been naughty?  Who's been nice?  Some gambling operators and individuals associated with the industry were more than a little naughty.  Let's see who among our friends is getting a big 'ol lump of coal in their stocking.
PointsBet People (Drew Brees Lightning Strike Gag)
Some genius put his name to this one.
Hey let's film former New Orleans Saints quarterback Drew Brees in a region of the world known for its relentless lightning strikes and have Brees, now a sports commentator, get struck by lightning and make it appear as if he's seriously injured....or maybe even killed by the strike. How funny will that be?
Then, once the video goes viral, news organizations jump all over it (NBC Sports fell for the gag), and some of Brees' own family members and friends pass out viewing the horrific scene, we'll keep the gag going.
Hours later the company finally reveals it was all a stunt.... dozens of heart attacks later.
Can hardly wait for the next shtick. 
Let's throw some cute puppies into a pit with a bunch of huge fake rubber remote controlled boa constrictors and wait a week to tell everyone it was all fake.  We don't even have to pay the puppies what we did Drew.  Wouldn't that be hilarious?   NOT!!!
Verdict: Coal in Stocking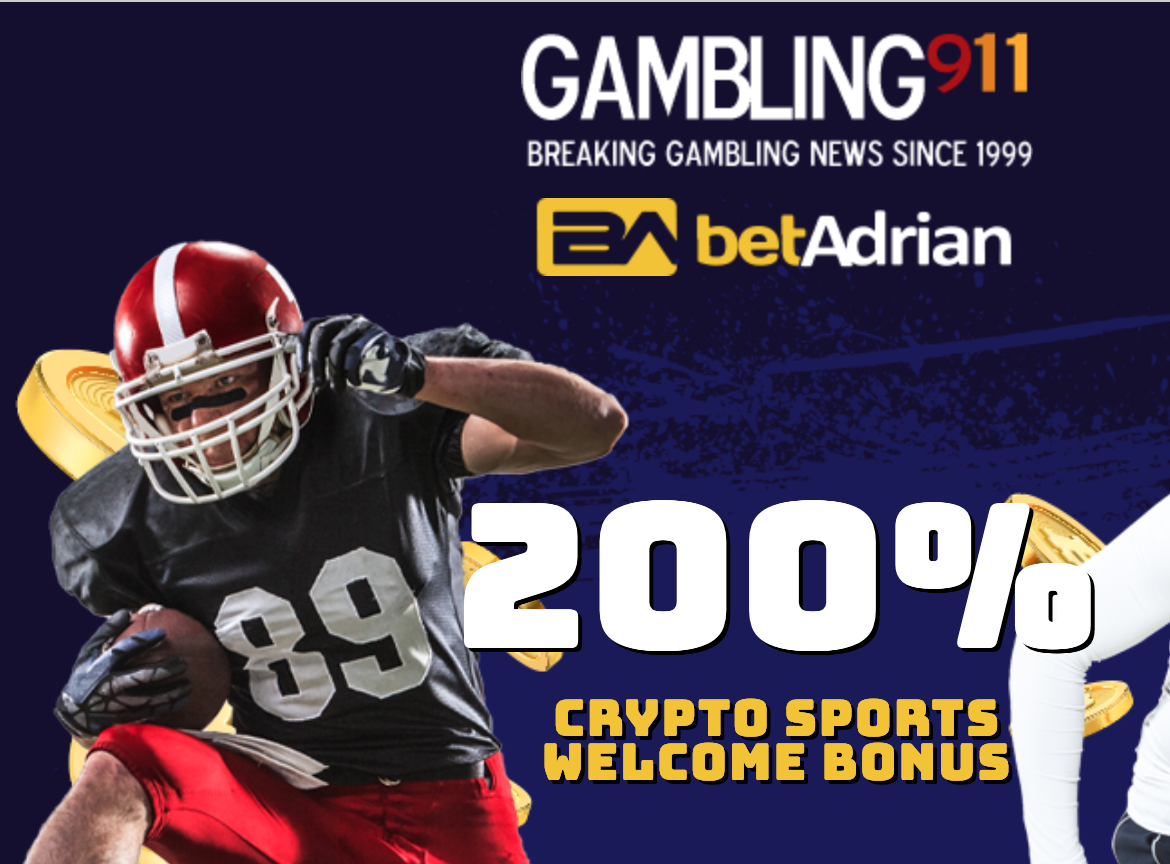 Amy Howe (FanDuel CEO)
Contessa Brewer of CNBC is a good reporter, no doubt about that.  But her interview with FanDuel CEO Amy Howe at this year's SBC Sports Betting Summit in the Meadowlands reminded us of that Renewal By Anderson commercial where beloved Toronto television personality Anne Rohmer fawns over the window installation guy she's supposed to be interviewing, believing every single word that comes out of his mouth without ever trying to counter anything he says. 
"Other window companies don't offer your same window and door installation method," Anne tells the installer.  Isn't she supposed to be conducting the interview?  WTF?
At least Michael Smith doesn't go on to attack the competition like Howe did.
But Rohmer seems more hot for these windows than this Smith dude. 
With the Brewer-Howe interview, billed as the marquee session of the SBC Summit, it was at times hard to distinguish the interviewer from the interviewee.
When Howe passively mentions that 25% of all offshore sportsbooks stiff their customers, Brewer not only failed to challenge that claim, she began praising her own reporting on the American Gaming Association (we'll get to them in a bit) submitting a letter to Attorney General Merrick Garland demanding he prosecute offshore operators.  Then Brewer goes on to lash out at readers who condemned her for taking a shot at the offshore books.  Surprised she didn't conduct a citizen's arrest of one of the folks in the room representing an offshore sportsbook. There were plenty in attendance taking it all in.
Brewer and CNBC were the only outlet to report on this story, then a bunch of affiliates of the U.S. regulated sports betting sites ran with it, bashing these sites.  Keep in mind some of these affiliates have made millions off the offshore sportsbooks over the past two decades. 
The interview went off the rails.
In the end though, it's a big Santa ho ho ho to Howe for being the first of these regulated U.S. sports betting companies to actually realize a profit.  So for that she doesn't get any coal in her stocking.
Verdict: No Coal
BetMGM Entain
True story and sticking around in the Meadowlands.  I used to work at a Hilton Hotel that once hosted opera great Luciano Pavarotti.  His handlers must have thought "What a great spot.  It's New York City.  It's a Hilton."
Well the damn hotel was located in the middle of a swamp outside of New York City and it just said "Hilton".  The Meadowlands Hilton at the time was run by some franchise called Interstate, or something similar sounding.  They seemed to specialize in operating dilapidated properties that were on their last legs.  This place definitely was.
The week prior to Pavarotti's arrival the hotel hosted an S&M bondage convention and somehow managed to deliver a bouquet of flowers to the wrong room.  It was to go to the girlfriend of the event's organizer but went to some other female attendee instead who just happened to be a dominatrix. A group of employees were summoned to this poor woman's room (yes she was half naked) and physically had to remove the bouquet and gift basket....from her person.  She was holding onto the bouquet for dear life.
The Pavarotti event went off well even though there were real fears the hotel - how shall I say this - might not be properly santitized so soon after the S&M sex conference.  Yours Truly helped manage the Pavarotti event and there were enough long time dedicated employees assigned to pamper him and make the night special.
If you are wondering where this is going, I'll explain it like this:  BetMGM is not MGM Resorts the same way the Hilton Meadowlands was not run by Hilton.  The BetMGM mobile app is run by Entain, a UK-based company that somehow managed to win an award for Most Socially Responsible one week after being handed down a record fine by UK gaming regulators for failing to be socially responsible.
Imagine the surprise of gaming regulators in Massachusetts tasked with reviewing sports betting licensing applications.  They probably assumed the approval process for their beloved MGM Springfield could be conducted blindfolded.  Instead, they were left just having to cover their eyes.  Commissioners were completely dumbfounded when all their questions were redirected to what everyone started referring to as MGM's "vendor".   It's like that crazy cousin who you're suddenly not related to.  That woman over there with the QANON hat.
News flash: Entain is a partner in this venture.  And it's not necessarily equal in a quality sense.   Like George Michael and that other guy in Wham!  One has an impeccible reputation, is known to everyone for its immaculate properties and top customer service while the other is just, well, there.
Commissioners ultimately approved BetMGM for a mobile license following a brief delay.  An early Christmas gift we suppose.
Watching MGM Resorts try to distance itself from their "vendor" BetMGM was almost comical.
Verdict: Coal in Stocking
Cheers Sports Lounge and Casino (Racist Owner)
In October the U.S. Justice Department sued Connie Uhre of a Rapid City, South Dakota, alleging that she violated the civil rights of Native Americans by trying to ban them from the property.
Well duh!
A post on her Facebook account said she cannot "allow a Native American to enter our business including Cheers."  Her other business is a hotel and casino tied to the lounge.
"Restricting access to a hotel based on a person's race is prohibited by federal law," U.S. Attorney for South Dakota Alison J. Ramsdell said in a statement.
We had our reporter call the hotel posing as someone by the name of "Pocahontas Somach" looking to make a three-night reservation and was immediately hung up on.
Verdict: Coal in Stocking
American Gaming Association
These people really take the cake.  And they only get worse with each passing year.
We here at Gambling911.com envision U.S. Attorney General Merrick Garland sitting at the dinner table of his D.C. home with all his grandchildren surrounding him and he's totally pissed off because the fifth FanDuel commercial just aired in the last hour.
The one grandkid blurts out that he would like to join FanDuel because it looks so cool and you can win money playing there.
Garland's wife comes over and hands him a letter that just arrived in mail.
It's from the American Gaming Association and reads "Dear Attorney General Garland, we urge you to prosecute offshore sportsbooks."
Sure thing, as soon as we get done raiding Mar-A-Lago and figure out what to do with the chaotic scene at the border and all these fentanyl overdoses we'll go after offshore sportsbooks at your behest.
Somewhere a village is missing its idiot.
Verdict: Coal in Stocking
Thomas Somach (Gambling911.com Reporter)
Forget for a moment that he's Jewish.  Santa still needs to make his annual pit stop at the Somach residence.
In 2022, Somach has been mostly nice compared to 2021 when he was trolling widows of professional poker players who keep their dead hubbies ashes in a jar and harassing a coroner all hours of the day via his Clear Captions phone in order to learn the cause of death for Layne Flack....Hey, he did succeed in getting the exclusive.
Let's see what he's been up to this past year.
He called out a beloved sports handicapper for misrepresenting his record after he passed away, correctly predicted that Flack would make this year's Poker Hall of Flame at -500000 odds while walking around pounding his chest and acting like he was Nostradamus, and he actually proved he might be the second coming of Nostradamus after an audio surfaced of Somach correctly predicting sports betting would one day become legalized way back in 1999, something nobody would have fathomed back then.  We suspect Somach leaked the audio himself.
For those who don't know, Somach once worked for a competing media outlet.  His boss filed a lawsuit against us for slander.   The complaint was received during the anthrax scare of 2001 and promptly placed in the microwave oven to nuke away any anthrax that might be contained in the package (that's what they told us to do on Fox News).  We had no idea of all the metallic paper clips inside the envelope and ended up setting the kitchen on fire along with that stupid complaint.  We won a default judgement.
Fast forward and Somach is still stirring up shit....just not enough to earn him a lump of coal.  He got more than his share last Christmas.
Verdict: No Coal
More Lumps of Coal
DraftKings - Too busy pushing a "help the homeless initiative" in California as a means of getting sports betting legalized in the Golden State (the effort failed miserably), DraftKings announced thousands of its customer accounts were compromised. 
Twitch - The streaming service got caught up in a gambling scandal whereby a star streamer admitted to bilking fellow users out of large sums of money to support his gambling habit.  After other well regarded streamers protested and demanded Twitch prohibit gambling on the platform, the social media company finally decided to take a stand and banned dice games?
Daniel Friedberg of FTX - Who you gonna call to oversee compliance at your crypto exchange?  So many names to choose from but why not just hire some guy tied to a high profile insider cheating scandal at an online poker site?  Everybody involved in the now bankrupt exchange gets a lump of coal this Christmas, even the good guys like G.O.A.T. NFL quarterback Tom Brady, who we trust was oblivious to the malfeasance at this company. Had Brady and others read CoinGeek's story about Friedberg and friends over a year ago, they wouldn't be in this predicament.  Another sign things weren't quite kosher here: Friedberg had four different job titles in two years. He's since scrubbed his Linked In page of any mention he ever worked at FTX. 
Hustler Casino - Hustler was quite the tease in the wake of a scandal that made national headlines, pitting pro poker player against a "very lucky" amateur.   The beauty Jade Lew meets studly one-time Survivor contestant Garrett Adelstein at the felts saga had everything including a mysterious unseen vibrator device, a sizeable pot win with longer odds than getting struck by lightning twice, and a creepy encounter in a dark hallway, all while us voyeurs watched via a live stream (not the dark hallway part). Who needs porn?
Lew won a $269,000 pot that experts suggested was improbable to achieve, but not impossible.
Hustler concluded its Perry Mason head-scratching probe: No wrongdoing found but there could still have been wrongdoing.  We just don't know. 
Gee Jade, you should totally feel exonerated by that outcome.
In the end, both parties appeared to accept the Hustler Casino "findings" and everyone lived happily ever after. 
Hustler's late founder Larry Flynt must have been looking down (or maybe up) with a big 'ol grin on his face, enjoying all the free press this story garnered for his beloved business.
MERRY CHRISTMAS TO ALL OUR READERS
- Jagajeet Chiba, Gambling911.com