2022 Kentucky Derby Morning Odds
Published on:
May/07/2022
Gambling911.com has your 2022 Kentucky Derby morning odds, keeping in mind that these numbers will be shifting dramatically from 3 pm ET to post up time just after 6 pm ET.  We strongly recommend you lock the number you like in immediately here.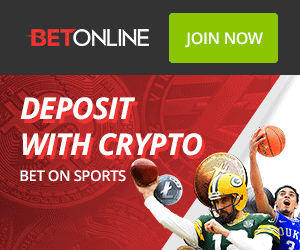 This is one of the rare Kentucky Derby races where there really is not an odds-on favorite.  Epicenter has taken over the spot for shortest odds, but with a payout potential of $45 on a $10 bet. Taiba has shot up the ranks from 8-1 to 5-1 and is flirting with favorite status.
For much of the period after the post positions were drawn, Zandon became the favorite.  He's now at 8-1 odds.
Messier continues to be in the mix at +650 for a payout potential of $65 on every $10 bet. He had been at 10-1 odds.
2022 Kentucky Derby Morning Odds
To Win The 2022 Kentucky Derby
1 Mo Donegal    +700
2 Happy Jack    +2200
3 Epicenter    +450
4 Summer Is Tomorrow    +4500
5 Smile Happy    +1500
6 Messier    +650
7 Crown Pride    +1400
8 Charge It    +1200
9 Tiz The Bomb    +2500
10 Zandon    +800
11 Pioneer Of Medina    +5500
12 Taiba    +500
13 Simplification    +4300
14 Barber Road    +3600
15 White Abarrio    +1150
16 Cyberknife    +1500
17 Classic Causeway    +7000
18 Tawny Port    +7000
19 Zozos    +3900
21 Rich Strike    +8000
2022 Kentucky Derby Early Odds
Epicenter
pays $450 on a $100 bet
Messier
pays $1000 on a $100 bet
Zandon
pays $500 on a $100 bet
Taiba
pays $800 on a $100 bet
Smile Happy
pays $2000 on a $100 bet
Mo Donegal
pays $1200 on a $100 bet
White Abarrio
pays $1000 on a $100 bet
Charge It
pays $1600 on a $100 bet
Cyberknife
pays $2000 on a $100 bet
Simplification
pays $2000 on a $100 bet
Tiz The Bomb
pays $3300 on a $100 bet
Early Voting
pays $2500 on a $100 bet
Zozos
pays $2500 on a $100 bet
Morello
pays $2500 on a $100 bet
Classic Causeway
pays $3300 on a $100 bet
Tawny Port
pays $3300 on a $100 bet
Barber Road
pays $3300 on a $100 bet
Summer Is Tomorrow
pays $5000 on a $100 bet
Eternal Road
pays $5000 on a $100 bet
Happy Jack
pays $6600 on a $100 bet
Find More Odds Here