Can't Bet on the Draftkings Sportsbook From Oregon
Published on:
Nov/25/2022
Despite the ads you might see for Draftkings, Oregon bettors are out of luck the official state-run online sportsbook does not permit betting on college games.  The good news is that sites like BetUS are still accessible from the state of Oregon and offer a generous welcome bonus (a FREE $250 on top of your initial $200 deposit).  BetUS does not report winnings.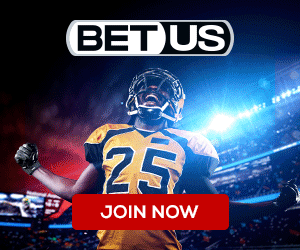 The US Supreme Court ruled to abolish decades of sports gambling prohibition that never fully impacted Oregon.  The state was one of four, including Nevada, exempt from The Professional and Amateur Sports Protection Act of 1992 (PASPA).  The lottery never capitlized.  While the Scoreboard app is now available from the Lottery, Oregorians still rely heavily on offshore sportsbooks like BetUS, which have been serving the state since pre-2000.

Anyone who is at least 21 years of age, has a valid United States Social Security Number, and is physically within the state of Oregon can bet with DraftKings Sportsbook, just not on college sports.
BetUS is available for those 18 and up and does not requires a social security number.

Oregon bettors are especially excited to get down on games college football and March Madness season, with both the the Ducks and Beavers basketball teams having played well last season and the Ducks were solid in college football this year (2022).

BetUS offers live in-play betting on games, tons of prop bets, a generous welcome bonus and lightning fast payouts, not to mention more anonimity than the Oregon state sports betting app.
2022 Oregon Ducks College Football
Following a bad loss in Georgia, it had been all up hill for the Ducks thereafter.  In addition to winning all their games since that time, they have covered in seven of the last eight until another loss to Washington. 
A win against their in-state rivals the Oregon State Beavers November 26 and the Oregon Ducks qualify for a fourth straight appearance in the Pac-12 championship game.
Other Previously Analyzed Oregon Games 2022
November 19 - Utah +3 to -2.5 Oregon (home team Oregon covered with 3 point win) Oregon 1.16 Overlay of 2 to Wrong Team Favored Underlay 3.5 - Utah favored from Wednesday onward.
November 13 - Washington +13.5 to +12.5 Oregon (road dog Washington covers and wins) Oregon 10.92 Overlay of 1.5 to 2.5
September 17 - BYU +3.5 (+4) Oregon.  The home favorite Oregon wins big here.  We had an underlay of 6 points. 
October 22 - UCLA +6 to +7 Oregon.  The home favorite Oregon covers and wins by a lot. This time, we had a smaller underlay compared to the BYU-Oregon game of just 1 to 2 points. 
- Don Shapiro, Gambling911.com