Conor McGregor Struck by Car: 'I Could Have Been Dead'
Published on:
Jan/27/2023
UFC superstar Conor McGregor was struck by a car that was traveling at high speed while he was riding his bike on Friday.
The 34-year-old McGregor shared footage from the scene on social media.
"Got a bang of a car just now from behind," Conor said in his Instagram post. "A sun trap, the driver couldn't see me. Full spreed straight thru me. Thank you God, it wasn't my time."
The driver is overheard profusely apologizing to McGregor following the incident.
"All good, all good," McGregor said. "Don't worry about it."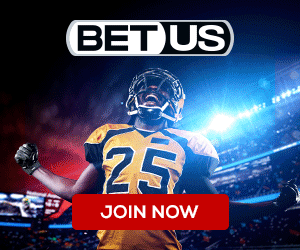 He added: "Thank you wrestling and judo also," Conor said. "Having an awareness on the landing saved my life."
Eventually, Conor caught a ride from the driver who hit him ... after he explained his bike was "f***ed."
"God bless ... I'm still here. Thank God. That's all that matters."
Currently, some books have odds on McGregor (-158) fighting Michael Chandler (+133) in a yet-to-be-determined bout.
News of a potential fight between these two men began to surface back in mid-December.
"Hopefully at T-Mobile Arena here in Vegas in July," Chandler told MMA Junkie about a potential fight with McGregor.
"It's going to be huge. It's going to be awesome, and I believe it's going to happen. Things are moving in the right direction." 
Jake Paul vs. Nate Diaz Prop Bets
MMA Specials : Jake Paul vs Nate Diaz
Sun, Jan 29, 2023 EST
Rot     Jake Paul vs Nate Diaz - M.M.A. Match     Moneyline
1101     Jake Paul         +425
1102     Nate Diaz         -800
BetUS' decision is final. Wagers placed after information becomes public knowledge will be void.
Rot     Jake Paul vs Nate Diaz - Outcome     Moneyline
2101     Jake Paul Wins Both M.M.A. & Boxing         +550
2102     Jake Paul Wins M.M.A. & Loses Boxing         +2200
2103     Nate Diaz Wins Both M.M.A. & Boxing         +265
2104     Nate Diaz Wins M.M.A. & Loses Boxing         -250
- Tyrone Black, Gambling911.com