DraftKings Confirmed Some $300K Hacked From Accounts
Published on:
Nov/22/2022
One of the U.S. largest sports betting companies, DraftKings, revealed Monday that approximately $300,000 had been withdrawn from some customer accounts without authorization.
Customers, many of whom were locked out of their wagering accounts, claimed it was difficult to find any DraftKings customer service during the hacking period.  Links and numbers to customer assistance on the website also appeared to be in disarray, some broken while others redirected to dead pages. 
Those claiming responsibility took to Twitter to mock the matter, thanking DraftKings customers for the "free money".
Hackers appeared to have changed phone numbers associated with the accounts and were able to change the two-factor authentications.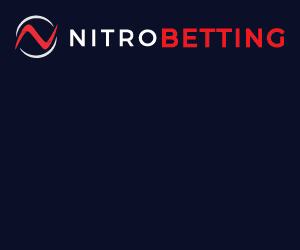 DraftKings said it was aware of the hackings and plans to fully compensate affected customers in full.
"DraftKings is aware that some customers are experiencing irregular activity with their accounts," Paul Liberman, co-founder of DraftKings, said in a statement obtained by Fox News Digital. "We currently believe that the login information of these customers was compromised on other websites and then used to access their DraftKings accounts where they used the same login information.  We have seen no evidence that DraftKings' systems were breached to obtain this information. We have identified less than $300,000 of customer funds that were affected, and we intend to make whole any customer that was impacted.
"We strongly encourage customers to use unique passwords for DraftKings and all other sites, and we strongly recommend that customers do not share their passwords with anyone, including third party sites for the purposes of tracking betting information on DraftKings and other betting apps."
The hackings even resulted in a brief drop in DraftKings stock price.
By Monday afternoon, DraftKings biggest competitor FanDuel had begun temporarily locking some customer accounts as a precaution.
FanDuel dealt with its own account compromises at the start of the NFL season.
Gambler Krishan Gandhi posted via Twitter his friend had money withdrawn from their FanDuel account unauthorized then went on to demonstrate via video how he was able to access over 8 other individual betting accounts simply by "LOGGING INTO MY OWN ACCOUNT". 
He tweeted:
"@FanDuelCanada @FanDuel_Support You have some explaining to do. My friend got money withdrawn from their account unauthorized & im sure he's not the only one! i was able to access over 8 peoples accounts just by LOGGING INTO MY OWN ACCOUNT? Be better!"
The incident appeared to be localized and rectified quickly.
The DraftKings account hackings come at a time of heavy betting activity with the start of the FIFA World Cup.
It was not immediately known what steps have been taken to address this matter moving forward.
- Alejandro Botticelli, Gambling911.com