Mike Kafka Payout Odds to Become Next Indianapolis Colts Head Coach at 3-1
Published on:
Nov/10/2022
So, after the Indianapolis Colts' brutal 26-3 loss to the New England Patriots in Foxboro last Sunday, in which they gained all of 121 yards, head coach Frank Reich was fired. Odds of Indy winning the title have ballooned to +35000, according to Super Bowl odds.
Indianapolis will be drafting 14th overall in 2023, surmising the order doesn't change. To no one's surprise, expectation is that the club's position climbs as the season continues to unfold.
Mike Kafka - New York Giants off. coordinator (currently +300)

 
Working against Mike Kafka is that this is his very first season as an NFL coordinator. Working in his favor is his history as the quarterback coach of Patrick Mahomes, and the successful season he is having in 2022 with the Giants.
He's only 35, but is highly regarded in the coaching community.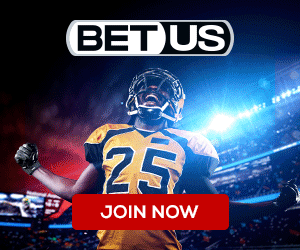 Greg Roman - Baltimore Ravens off. coordinator (+400)

 
Current Baltimore Raven coordinator Greg Roman had previously been in San Francisco and Buffalo. With a dozen years as a coordinator, he has far more experience than Kafka, and been talked about as a future head coach in past seasons.
He did interview with the Minnesota Vikings in 2014, in a job that went to Mike Zimmer. 
DeMeco Ryans - San Francisco 49ers def. coordinator (+600) 
When Robert Saleh was hired to be the head coach of the New York Jets, the 49ers promoted DeMeco Ryans to defensive coordinator. In 2021, his 49ers defense ranked seventh in the NFL, and was a big reason the 49ers played in the NFC title game.
The Jets' success in Saleh's second season increases the prospects of Ryans getting his shot. 
Kellen Moore - Dallas Cowboys off. coordinator (+700)
At only 33, there's no one younger than Kellen Moore among the perceived Indy candidates, He's been the offensive coordinator in Dallas the past four years, and twice saw his offense lead the league in yards per game.
This season, working with understudy Cooper Rush is another sign of his abilities. There's no question that at some point in the near future, he will get a head-coaching gig. 
Eric Bieniemy - Kansas City Chiefs off. coordinator (+850)

 
Since Eric Bieniemy became the offensive coordinator in Kansas City, the Chiefs lead the NFL in points scored, yards per game and most wins. Why he remains at this gig instead of already  being a head coach is not clear. Considering the success of other Andy Reid assistants (John Harbaugh, Sean McDermott, Ron Rivera and Doug Pederson), Bieniemy is seemingly overdue. 
Shane Steichen - Philadelphia Eagles off. coordinator (+1100)

 
Jalen Hurts has developed into an MVP candidate, and Eagles' offensive coordinator Shane Steichen is getting much of the credit. He has created an offense that seems to perfectly fit his personnel. That's another reason why he's going to be a hot offseason head-coach candidate.
The Colts may be a little shy about hiring a second consecutive Philly offensive coordinator, but the more that team wins, the less that will matter. 
Byron Leftwich - Tampa Bay Buccaneers off, coordinator (+1200)

 
Byron Leftwich was a Super Bowl champion as a player (XLIII), and as an offensive coordinator (LV). It's only a matter of time before he gets his first opportunity to be a head coach in the NFL.
When Bruce Arians was hired by the Tampa Bay Buccaneers to be their head coach in 2019, he said he wouldn't have taken the job if Leftwich wasn't available. It didn't take long before Arians, Leftwich and Tom Brady had the team third in league points scored, and Super Bowl champs.
If you're inclined to play along with the rest of this Colts' season, the team's projected win total is six, per NFL wins odds. 
- Don Shapiro, Gambling911.com