PointsBet Share Price Tanks on $178m First-Half Loss
Published on:
Feb/27/2023
More trouble looming on the horizon for PointBet as the Australian-based sports betting company reported a $178m first-half loss.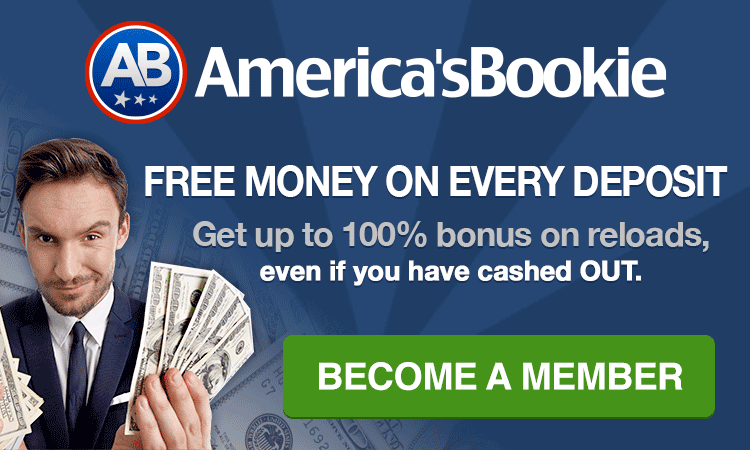 The losses reduced the company's cash balance by a quarter.  Despite this, Management appears optimistic that its losses are going to lessen in the second half.
PointsBet reported a gross win margin falling 2.6 percentage points to 8.3%.  PointsBet's gross win grew by a more modest 6% to $267 million during what would normally be the busiest period of the year for sports betting in the US, taking into account the entire regular seasons of both college football and NFL.  A significant portion of the college bowl game slate should also be represented within these numbers.
The company reported a 40% increase in turnover to $3,225.5 million.  There was a 14% increase in Australian turnover to $1,550.5 million, a 66% increase in USA turnover to $1,573.7 million, and $101.3 was taken in by the new Canadian business.
In morning trade, the sports betting company's shares were down 5% to $1.38 Tuesday February 28.  By close, the share price had tanked by 9.37% to 0.90 USD.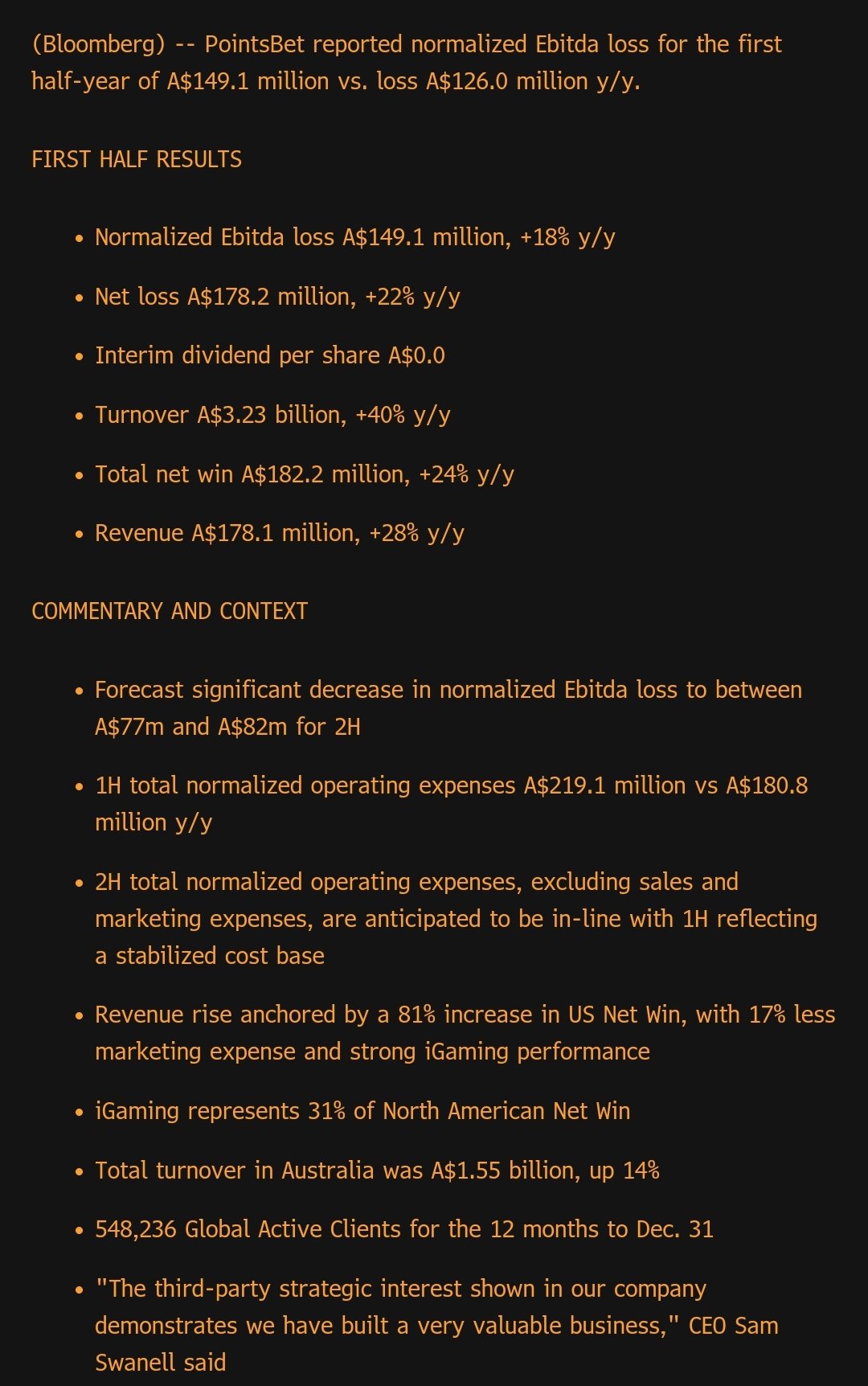 The Numbers Don't Lie
Turnover up 40% to $3,225.5 million
Gross win up 6% to $267 million
Revenue up 28% to $178.1 million
Net win up 14% to $158.5 million
Net loss after tax up 22% $178.2 million
Cash balance down 25% to $387.2 million
More Bad News
Last week, the company announced it would no longer be pursuing entry in the Massachusetts sports gambling market.
MGC Executive Director Karen Wells said PointsBet communicated their intent to withdraw their application in a Wednesday night letter.
"That is a recent development," Wells said.  She noted that the company failed to pay a $1 million temporary licensing fee nor requested a temporary license.
Companies would also be required to pay a $5 million to regulators upon receiving their full sports betting license.
Pointsbet had paid a $200,000 application fee to the commission.
A PointsBet spokesperson said in a statement to MassLive that the company decided to withdraw its application to "emphasize our continued focus on our 14 live states of the US (plus Ontario) and how we can best optimize those markets which provide an immense [total addressable market] for us to go after."
"We would like to thank the Massachusetts Gaming Commission for their consideration of our application, conducting extensive hearings, and deeming PointsBet suitable for licensure ahead of the launch of legalized sports wagering in the commonwealth of Massachusetts," the spokesperson said.
- Aaron Goldstein, Gambling911.com