Sports Betting Architect Lesniak in Hot Political Feud
Published on:
Mar/20/2023
Gambling 911 has exposed a political feud between legal sports gambling architect and former New Jersey state senator Ray Lesniak and a political rival.
In response to the interview, Lisa McCormick, who unsuccessfully ran for U.S. senator in New Jersey in 2018, blasted Lesniak, who unsuccessfully ran for governor of New Jersey in 2017, on Twitter.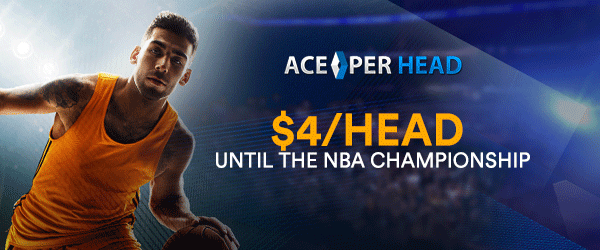 She tweeted: "Replying to Gambling 911...in 2018, with a budget of less than $5,000, I got six times as many votes as Ray Lesniak did in the 2017 Democratic primary with a $834,368 campaign fund & that was before his campaign manager pleaded guilty to murder!"
She then tweeted a set of statistics showing that Lesniak received 24,318 votes in the 2017 Democratic primary for governor, while she received 159,998 votes in the 2018 Democratic primary for senator.
In a follow-up interview with Lesniak, Gambling 911 asked him about the McCormick tweet.
"I dropped out (of the governor's race) and then got back in," Lesniak said. "Couldn't raise money."
Lesniak then texted Gambling 911 a news article from last January from New Jersey online media outlet NewJerseyMonitor.com that was headlined "Who is Sean Caddle, the operative at center of murder-for-hire plot?"
The article
states that Sean Caddle, a political consultant who was Lesniak's campaign manager for his failed 2017 gubernatorial campaign, pled guilty in 2022 to conspiracy to commit murder for hiring two hitmen in 2014 to kill a political operative who once worked for Caddle.
The hitmen stabbed Michael Galdieri to death in his apartment and then set the building on fire, and Caddle later paid the hit men thousands of dollars, the article states.
Lesniak is quoted in the article calling the episode "mind boggling."
Lesniak them texted Gambling 911
another news article,
this one from last year from a New Jersey online media outlet called NewJerseyGlobe.com.
The Globe article is headlined "Lesniak sues Patch for implicating him in wife's death, Flemington Patch story following Caddle guilty plea carries byline of seemingly non-existent person."
The Flemington Patch is another New Jersey online media outlet.
The Globe article goes on to say: "Former State Sen. Raymond Lesniak has filed a libel and defamation lawsuit against Patch alleging libel and defamation after the local news website published a story in January alleging that a murder-for-hire scheme involving political consultant Sean Caddle had renewed interest in the tragic 2019 death of the ex-lawmaker's wife.
"The Flemington Patch carried a story headlined 'Lesniak minion's murder plot kindles interest in wife's death,' under the byline Kendra McIntire, Neighbor.
"The article infers that Caddle's admission that he hired a hitman to murder Michael Galdieri in Jersey City in 2014 had prompted law enforcement officials to reopen their investigation of the death of Selena Carol Lesniak, suggesting that the former senator and Democratic gubernatorial candidate might have somehow been connected to his wife's death.
"The lawsuit claims that as a result of false statements, Patch has portrayed Lesniak 'before the public and his community in a false light, falsely suggesting that he engaged in criminal conduct—the murder of his late wife.'
"Caddle had done political work for Lesniak, including the management of a super PAC he was allied with.
"But a search of public records, including voter registration and online phone directories, show nobody in New Jersey under the name Kendra McIntire. A search of Patch.com shows no other articles using that byline.
"In what might be just a coincidence, the style of the story resembles other pieces written on the Internet by a onetime political associate of Lesniak who has been at the center of some political controversies. The New Jersey Globe is withholding his name until more information emerges."
Lesniak, however, was quick to identify the alleged offender.
"Her (Lisa McCormick's) husband, Jim Devine, is a wacko political consultant whom I'll be suing for defamation," Lesniak told Gambling 911. "I'm 90 percent sure he wrote this (Patch) article."
The Globe article went on to report: "The Ocean County Medical Examiner found that Mrs. Lesniak died of atherosclerotic cardiovascular disease and natural causes."
By Tom Somach
Gambling 911 Chief Correspondent