Trending News Stories in the World of Gambling - November 11, 2022 (11:30 am ET)
Published on:
Nov/11/2022
The FTX Exchange Disaster Has Roots in Online Poker Cheating Scam From 2008
We reported on how the Chief Regulatory Officer of the FTX crypto exchange was once center stage in an online poker super user cheating scandal.  This revelation, first reported by our friends at CoinGeek, has now come full circle as FTX this week continues treading water.
Daniel Friedberg was an attorney for UltimateBet. 
Friedberg was allegedly overheard in an audio tape released in 2013 "actively conspiring with the other principals in attendance to (a) publicly obfuscate the source of the cheating, (b) minimize the amount of restitution made to players, and (c) force shareholders to shoulder most of the bill," writes Steven Stradbrooke of CoinGeek.
That clip appears below.
It's a dire situation over at FTX that continues getting worse it seems.
FTX CEO Sam Bankman-Fried tweeted out Thursday morning that he is "sorry," admitting that he "f---ed up" and "should have done better" as the exchange attempts to keep from going bankrupt.  At one time earlier in the year FTX was valued at $32 billion.  Some $5 billion was withdrawn from the exchange on Sunday alone, Bankman-Fried claims.
By Wednesday, he warned investors of an $8 billion shortfall and that FTX would require emergency funding. 
While Bankman-Fried insists he's trying to raise money, it seems we've been here before and it rarely turns out well in the end for countless numbers of customers.
Binance had previously suggested it might attempt to acquire FTX but quickly backtracked.
"As a result of corporate due diligence, as well as the latest news reports regarding mishandled customer funds and alleged US agency investigations, we have decided that we will not pursue the potential acquisition of http://FTX.com."
By Friday morning, FTX had filed for Chapter 11 bankruptcy.  The price of Bitcoin dropped around 4 percent to its lowest price in more than two years ($16,771).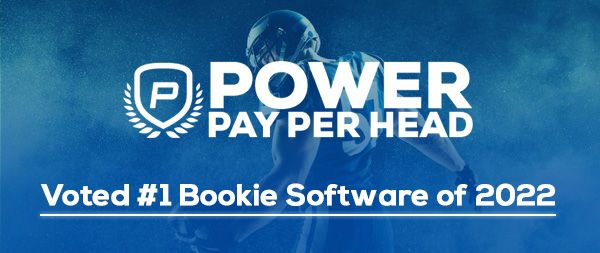 UFC Fight Under Investigation for Suspicious Betting
Multiple sportsbooks observed a pattern of unusual betting activity tied to a UFC bout between Darrick Minner and Shayilan Nuerdanbieke.  That fight ended abruptly during the first round.  A probe is ongoing with the UFC having issued the following statement:
"Like many professional sports organizations, UFC works with an independent betting integrity service to monitor wagering activity on our events," the UFC's statement read. "Our betting integrity partner, Don Best Sports, a leading global supplier of real-time betting data for North American sporting events, will conduct a thorough review of the facts and report its findings. At this time, we have no reason to believe either of the athletes involved in the bout, or anyone associated with their teams, behaved in an unethical or irresponsible manner."
Matthew Holt, president of U.S. Integrity, also issued a statement following the reports of odd betting patterns.
"Our goal as always is to notify the industry of any potential nefarious, abnormal or suspicious activity as soon as possible, so they can take action as quickly as possible," Holt told ESPN. "In this case, we hope that by sending a couple hours before the fight started, we may have helped prevent some more suspicious bets from getting through."
It has now come to light that Darrick Minner vs. Shayilan Nuerdanbieke drew the most suspicious betting activity of any event so far this year.
"The information that was sent across was really, really strong," Holt said. "It's been rare that we have incidents involving UFC. This was very abnormal."
He told Sports Handle: "This one, I think we got more responses from operators than basically any alert we sent out in 2022, from operators saying they saw suspicious activity."
Our first podcast has launched, click the link and don't forget to like and subscribe to our YouTube channel#collegebookie#bookies#payperheadhttps://t.co/lT17vjO9f5

— Power Pay Per Head (@powerpph) December 6, 2021
California Sports Betting Initiative Fails Miserably...But What's Next on the Horizon?
It was an absolute flop, we know, but that won't stop various parties from trying once again to push sports betting initiatives in the state of California.
Two sports betting ballot initiatives in the state of California failed miserably on Tuesday.  There won't be legalized sports betting in the Golden State for at least another two years as a result.
Just how bad was the carnage?
Over 80% of voters rejected the dueling efforts.
Becky Harris, distinguished fellow at the International Gaming Institute at the University of Nevada, Las Vegas, tells the Associated Press that legalizing sports gambling in California is inevitable, but it's too soon to tell how it will unfold in California.
"I do think sports wagering is imminent, but how involved the Legislature chooses to get is yet to be determined as the voters are clearly not liking what they're seeing so far," Harris said.
What form it would take is anybody's guess.  While over 30 U.S. states have legalized sports betting, not all allow mobile (i.e. North Carolina, Mississippi, Wisconsin, to name a few).
Prop 27 was pushing for mobile online sports betting under the guise of helping the homeless.
"This campaign has underscored our resolve to see California follow more than half the country in legalizing safe and responsible online sports betting," the Yes on 27 campaign said in a statement. "Californians deserve the benefits of a safe, responsible, regulated, and taxed online sports betting market, and we are resolved to bringing it to fruition here."
Jacob Mejia, vice president of public affairs for Pechanga, supported the initiative (prop 26) to allow sports wagering exclusively in tribal casinos. 
He told the AP that Tuesday's election result was more about an "epic repudiation of online gaming and online sports betting."
"There's a lot of baggage among all of those different stakeholders," Harris said. "If there's going to be a form of mobile wagering in the state of California, it would have to come to the tribes."
One solution might be to allow self-registration of sports betting accounts at the casinos.  This is what Nevada currently requires. 
- Chris Costigan, Gambling911.com Publisher