Gay footballers leave us hanging
Published on:
Jun/12/2006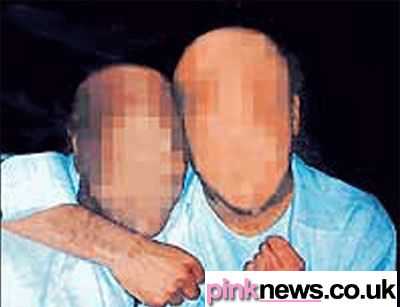 Plus: Which national teams would be eliminated from the 2006 World Cup if it were turned into a "gay rights" style tournament
With the World Cup 2006 finally here, News of the World - the popular British tabloid - has left us high and dry wondering just who were all those gay footballers?
You might recall our own Jenny Woo trying to unravel the mystery of several English Premiership gay footballers discovered "in the act" of using a cell phone for purposes other than to make calls to their wives (think "the vibrating feature").
THE Premiership idols at the centre of a gay sex scandal are part of a GANG of players who regularly take part in debauched romps, we can reveal today, reported The News of the World earlier this year.

News of the World told how two stars—an England international and a multi-million-pound midfielder — used a vibrating mobile in an obscene sex game.

Now a nightclub insider who knows the players involved has come forward to reveal a SECOND orgy involving Player A from the first romp—and TWO more top-flight players.

"I went back to a player's house with two other stars after we'd been drinking one night," said our source. "The player whose house it was went to his bedroom and came back with five grand in cash, threw it on the table and said: 'Who will suck my ****?'"

The star—who performed oral sex on Player B mentioned last week—was glad to oblige.
We never did learn the identity of the gay footballers.
The "scandal" was so huge primarily because homosexuality is overtly frowned upon within the British soccer clubs and there have been reported cases involving attacks on gays by players or their associates.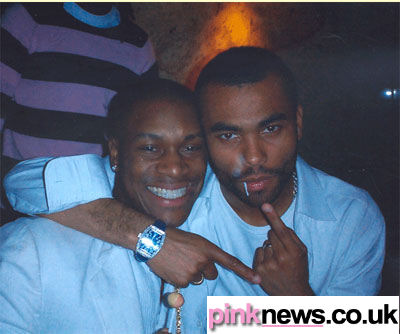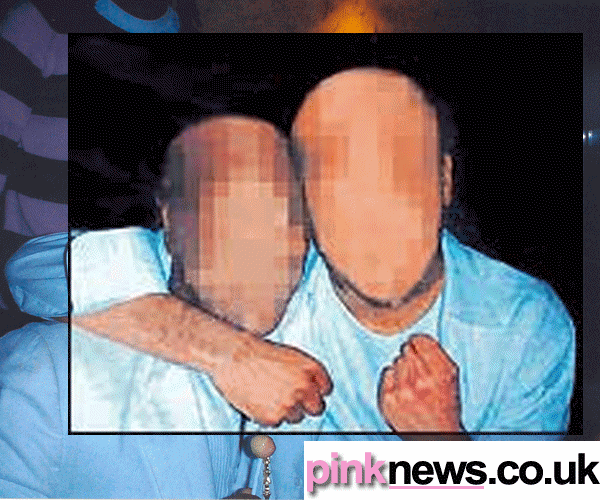 Alas, PinkNews.co.uk provides us with a guide to teams that the gay and lesbian communities should support and avoid based a club's (or nation's) attitude towards an alternative lifestyle.
In regard to Group A, PinkNews.co.uk reports:
In a gay rights style tournament, Poland would lose in this group after recent bans of gay organisations and closures of gay bars, as well as anti gay sentiment from the ruling Justice and Law Party. Germany would top the group with widely tolerant gay viewpoints, followed by Ecuador, which can boast a lively gay destination in the city of Quito. Costa Rica would miss out on qualification in third place, let down by regular church protests against homosexuality.
Trinidad & Tobago from Group B won't be partaking in any gay rights style tournament any time soon.
Paraguay and Trinidad and Tobago struggle to compete with gay rights, as the South Americans have previously called homosexuality one of the countries biggest sins along with communism. Homosexuality is not mentioned in any of Paraguay's laws, except in reference to offences against minors. A recent attempt to introduce civil partnerships helps them finish above Trinidad and Tobago where the Immigration Act bans gay people from entering the country, and homosexual activity carries 20 year prison sentence.
One might be surprised that all of the Group C teams would fit in nicely playing in a "Gay Rights" style tournament.  Even the Ivory Coast, which - surprising for an African nation - has legalized homosexuality.
Portugal will be football favourites in Group D, but fans will remember manager Luiz Felipe Scolari rejected the England job, and previously said he would kick any gay footballers out of his team.

But the country is saved by a vibrant gay scene and registered unions for same sex couples, however a lack of discrimination laws sees them fall behind Mexico, who for a Catholic country, is seen as quite tolerant towards LGBT people. Homosexuality is legal and anti discrimination laws exist.
Iran - as if you couldn't have guessed it yourself - would be an even bigger underdog than they currently are in this year's World Cup if it were a "gay rights" type tournament.
Homosexuality is illegal under Sharia law and around 3000 gay men have allegedly been executed in the country since the Islamic Revolution of 1979.
Brazil would likely be the big favorite in a "gay rights" tournament just as they are in the regular 2006 World Cup.  Amazingly, homosexuality has been legal in Brazil since - get this - 1823!  The exception - and you knew this was coming - it's not allowed in the armed forces.
France is unrivalled on gay rights in Group G, offering joint same sex parental rights, anti discrimination laws and civil unions, as well as a bustling gay scene in Paris.  Togo, whose coach walked out on the team due to a pay dispute, comes in dead last.  3 year prison sentences are given for homosexuality there.
Spain would be the gay winner of group H without much competition. It legalised homosexuality as long ago as 1822, and accepts gay marriage. There are laws to combat homophobia, and transsexual identity laws.
Tunisia is largely tolerant of gay people, though homosexuality is officially illegal and punishable by up to three years imprisonment. In a recent court case transgenderism was ruled a breach of Islamic law, and in 1996 a gay Tunisian was granted asylum in the US because of the discrimination he had received and the danger that he would have been in on his return. However, in the larger cities there is a lively scene, with police tolerance of gay cinemas, massage parlours and clubs.
 
----
Christopher Costigan, www.sports911.com
Originally published June 12, 2006 1:43 am EDT