2023 Pegasus World Cup Morning Odds
Published on:
Jan/28/2023
It's expected to be a battle between favorite Cyberknife (+200), Defunded (+400) and Proxy (+400).  This Saturday's Pegasus World Cup pays $3 million.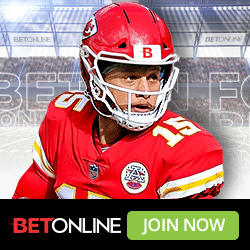 Pegasus World Cup Odds 2023
Rot     To Win The 2023 Pegasus World Cup     Moneyline
1     Proxy         +400
2     Simplification         +2000
3     Ridin With Biden         +3500
4     White Abarrio         +650
5     Defunded         +400
6     Art Collector         +700
7     Skippylongstocking         +750
8     Get Her Number         +1600
9     Last Samurai         +4000
10     Cyberknife         +200
11     Stilleto Boy         +1700
12     O'Connor         +1200
13     Hoist the Gold         +300
14     Endorsed         +3800
Race Highlights
While just seven years old, the race is already among the most anticipated in any given year, attracting quite a few celebrities to Gulfstream Park in Hallandale, Florida.
Weather here in sunny South Florida was currently mild and cloudy as of Saturday morning.  Only a 30% chance of brief showers is in the forecast.
Owner Al Gold's Horse Of A Lifetime: Cyberknife is set to bring cancer awareness to this year's Pegasus World Cup.
The 50-year-old named the young colt Cyberknife in recognition of the medical device used to successfully treat his own prostate cancer.
While in Kentucky, he met other cancer survivors treated with CyberKnife, including a woman who had brain cancer.
"It brought a lot of exposure to CyberKnife," Gold said of the device.
Gold added: "I'd never had a Grade 1 winner before," Gold said. "I'd had a Grade 2, a couple of Grade 3s in partnership with people. But this was far more outstanding than anything else I'd ever had. My next biggest winner won $399,000, so this is $1.6 million more."
Trained by Brad Cox, Cyberknife will start from post 10.
"Obviously, we're taking the show on the road," Cyberknife trainer Brad Cox said. "He's never been to Gulfstream. But I'm very happy with the way he's training. I think as along as he can get away well and get involved in the race the early part, he'll be effective. I think he'll like the configuration of the mile-and-an-eighth at Gulfstream."
Defunded is trained by Bob Baffert, who is trying for his third Pegasus win after Arrogate in 2017 and Mucho Gusto in 2020.  Defunded odds had been around +250 just two days earlier and were now up to +400.
"It's going to be a tough race," Baffert said. "You never know. The post. The break. Everything has to go right."
- Don Shapiro, Gambling911.com