How Kansino Became a Very Well-Known Name in a Recently Opened iGaming Market in The Netherlands
Published on:
Nov/06/2023
Kansino has been riding the wave of popularity of the iGaming market in the Netherlands since online gambling was legalised in 2021. It is now one of the most well-known online casinos due to its unique offerings and ideals of responsible gambling within a framework of a wide selection of fun casino games, slots, and branded live casino table games. There is a good reason why it is forging a path as one of the most popular casinos in the Netherlands, but first let's look at the iGaming landscape as a whole.
The birth of legalised online gambling in the Netherlands
There had been a push for online gambling in the Netherlands to be legalised for a few years. There has always been an appetite for online gambling in the country, but it wasn't legal to operate within the country, so gamblers would require a VPN to illegally access casino play abroad. Since October 2021 however, online gambling and iGaming has been legalised and is now regulated under the Remote Betting and Gaming Act. It opened up the possibility to gamble online to millions of people, but that does mean that it led to a large increase in 'untargeted advertising' for online games.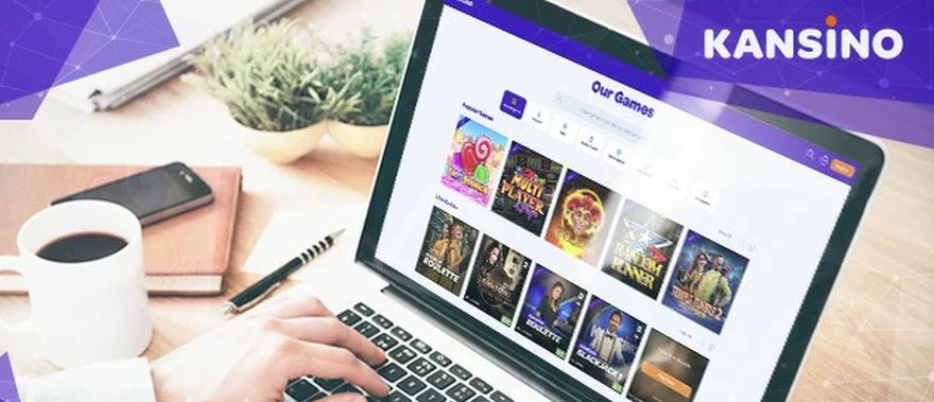 Untargeted advertising banned
As a result of the legalisation of online gambling, there came a slew of advertising aimed at potential new customers. There was a worry that these untargeted advertisements would reach vulnerable groups to what is deemed a high-risk product. In June 2022 there was a ban in using celebrities to advertise Dutch online casinos, but since then there has been a further move to ban untargeted advertising entirely.  On 1 July 2023, a wider ban was implemented which outlawed gambling advertisements on most media channels. Casinos can no longer advertise through the medium of television, radio, or in print. There is also a ban on advertising in public spaces, so there will be no billboards, café advertising, adverts on bus shelters, or even within casinos and slot parlours. In terms of a big area of gambling advertising, live sports, there will also be a phased rollout to ban gambling advertising at big sporting events and programmes, and venues and clubs must work within restrictions for affiliate advertising.
Targeted advertising and enforcement
Allowances are to be made for certain types of targeted advertising, such as within on-demand streaming services, direct mail, social media marketing, and iGaming platforms and online gaming environments. Kansspelautoriteit (KSA) will issue only 'limited' guidance on the ban, with a hope that operators will take the lead, and an approach that isn't strict from the off to allow the landscape to naturally phase out problematic gambling advertising.
Online gambling on the rise in the Netherlands
One thing is for sure, even with the ban on untargeted adverts, the online gambling landscape is in rude health in the Netherlands. There has been a sharp rise in profits as online gambling as grown in the last few years. In 2022 gambling companies had a 26% boost in profits when compared with 2019 (the last year before Covid prevented visits to physical land casinos). Licensed gambling brought in 258 Euro per head of the adult Dutch populations, up 100 Euro on the figures from 2021 (when casinos opened their doors once again). Out of this increase, 31% of total sales came from online gambling.
Proposal for tax hike
With this growth in the Dutch gambling market, there has been an increased worry in the impact on the number of people with gambling addictions as a direct result of access to online gambling. One way in which this is now being discussed by politicians in the Netherlands is with the proposal of a tax hike for gambling firms. The tax rise would increase by 1% to 30.5%, which would mean a rise of 26m Euro. With the exponential growth of the iGaming market in the Netherlands, it is no surprise that it would become a legislative hot topic, from the addiction worries to a hike in taxation to capitalise on the success so far.
Fraud in online gambling landscape
Another campaign has been launched against fraud related to online gambling. Match-fixing through social media platforms has become a concern, with stories of social media influencers defrauding victims by helping to promote fake sports results. There is no firm evidence at this point but there is a worry that young people are being targeted. The campaign is aimed at increasing awareness of scams and the signs to look out for, especially at a time where there is widespread access to online gambling for the first time. The ban on the use of celebrities to promote gambling and the wholesale ban on advertising being rolled out, will help with this.
What makes Kansino unique and popular?
Within this evolving landscape of iGaming, and the worries about potential fraud and gambling addiction numbers, Kansino has made a mark as a trustworthy online casino platform that has taken a slightly different approach to other online gambling companies. There are a few reasons why Kansino is unique within Dutch iGaming.
Focus on responsible gambling
Kansino has implemented strict registration rules around safe limits and safe play. They have age limits that only allow players under the age of 23 to only play for limited hours each day, with limits on losses and a registration process that cross-checks players with the CRUKS register to check for those people with gambling addiction issues. All the live dealers and customer service agents are fully trained to spot the signs of problematic gambling and to offer the necessary support.
No promotions or bonuses
Kansino is different from other online casinos in that it doesn't attempt to attract new customers by offering wild promotional bets and bonuses. Instead of this, there is a focus on providing the highest possible chance of winning to each individual player. For instance, wherever there is a variable RTP on a slot game, Kansino will always offer the highest paying version. This helps to build a loyal customer base and doesn't offer big promotions to entice those people who might be vulnerable into gambling when they cannot afford to.
Reliable and secure payment processes
It is a simple process to deposit money and withdraw winnings from Kansino. iDeal is the Dutch online casino payment method of choice. This takes you immediately to a familiar and secure environment of your personal bank, allowing you to process money quickly and safely. This gives peace of mind to players.
 
Kansino has certainly made a mark already as an online casino platform in the Netherlands that is going places. With a slightly different approach to other online casinos, providing responsible and secure gambling with a wide array of casino games and live dealer tables, Kansino will no doubt continue to grow in popularity as the Dutch iGaming landscape evolves.
- B.E. Delmer, Gambling911.com