Michigan vs. Penn State line Still Wolverines -4, Unaffected By Sign Stealing Allegations
Published on:
Nov/10/2023
The Michigan Wolverines had the second shortest odds to win the 2024 College Football Playoff Championship with a payout potential of $250 for every $100 bet as of November 5.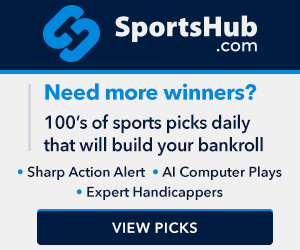 Michigan vs. Penn State line Still Wolverines -4
ANN ARBOR, MI (Gambling911.com) - The No. 2 Michigan Wolverines line was still coming in at -4 as they get set to visit No. 9 Penn State on Saturday for an early 12 pm ET game.
The number on this game really hasn't changed despite all the drama heading into the overnight hours Friday with Michigan head coach Jim Harbaugh suspended the remainder of the regular season over allegations of sign stealing.
Penn State QB Drew Allar passing yards total was set at 193.5.
The Nittany Lions have scored 30 or more points in every game except the one in Columbus. They have scored 84 points and totaled 746 yards in the last two weeks.
"It's one of those games where we can't kill ourselves with mistakes because they'll capitalize," Penn State quarterback Drew Allar said. "We just have to do a good job of just, you know, eliminating all the unforced errors that you know can come back and bite us."
Michigan's defense, allowing under seven points per game, will be facing an offense averaging better than 40.
A total of 234.5 passing yards has been assigned to Michigan starting quarterback J.J. McCarthy.
Action was 67% coming the Wolverines way.
- Updated November 10, 9:20 pm, Ean Lamb
Jim Harbaugh Banned From Final 3 Regular-Season Games: How Will it Affect the Odds?
ANN ARBOR, MI (Gambling911.com) - Michigan head coach Jim Harbaugh will sit on the sidelines for the remainder of the regular season over sign stealing allegations.
Harbaugh was disciplined by the conference less than 24 hours before kickoff at No. 9 Penn State in the Wolverines' toughest matchup of the season so far. Michigan (9-0) has a shot to win a third straight Big Ten title and the school's first national championship since 1997.
"Like all members of the Big Ten Conference, we are entitled to a fair, deliberate, and thoughtful process to determine the full set of facts before a judgment is rendered," the school said. "Today's action by Commissioner Tony Petitti disregards the conference's own handbook, violates basic tenets of due process, and sets an untenable precedent of assessing penalties before an investigation has been completed."
Harbaugh has denied any knowledge of an improper scouting scheme in his program. Michigan warned earlier this week that it was prepared to take possible legal action if the conference punished the program before a full investigation; the NCAA and the Big Ten are both looking into the claims.
"To ensure fairness in the process, we intend to seek a court order, together with Coach Harbaugh, preventing this disciplinary action from taking effect," Michigan said.
The news has done little to change the odds in the Michigan-Penn State game Saturday.  The line was shifting between the 5 and 4.5 favoring Michigan.
The Wolverines have wo the last two in this series while Penn State won the prior two dating back to 2019.
- Updated November 10, 6:13 pm, Tony Caliente
Purdue Brutal Cover vs. Michigan Saturday Has Gamblers Up in Arms
ANN ARBOR, MI (Gambling911.com) - The Michigan Wolverines may be 9-0 Straight Up but they will come into their game against Penn State just 4-4 Against The Spread.  The latest failed cover came at the hands of Purdue and it was brutal for Wolverines bettors.
Michigan was a -31.5 favorite but the game concluded with a 41-13 final.
Purdue scored with 12 seconds left in garbage time to cover the spread. Michigan dominated from start to finish and certainly a 28-point win amounts to domination, just not for those who bet Michigan.
Some folks on Twitter suggested the failed cover was part of an epidemic of cheating in the Michigan program.
"Michigan failed to cover the spread last night against Purdue.  Since the cheating operation began in 2021, they have almost always covered it against B1G teams.  Also didn't cover against their cupcake non-conference foes, who they most likely didn't bother to scout."
Justin Bracy tweeted in response to those claiming the "fix was on".
"So any time a team doesn't cover the spread, they're cheating? Michigan was up 41-6 with 18 seconds left and Purdue got a garbage TD. Michigan is out scoring opponents 90-13 since Stalions has been gone. We weren't cheating and didn't need to."
- Updated November 5, 3:09 pm
First Big Test for Wolverines as They Face Off Against Penn State
ANN ARBOR, MI (Gambling911.com) - The Wolverines opened as a -6.5 favorite at Penn State for their Saturday November 11 game.  Among the important considerations coming into this marquee matchup: Michigan has won six of the last nine games in this series dating back to 2014 and they've won the last two seasons.
The Sagarin number says Michigan should be favored at -1.6, thus indicating an overlay of 5 points. Overlays of 5 points or greater tend to be more kind to the underdogs.
Blake Corum matched his season high with three touchdowns and Semaj Morgan ran for a 44-yard score, leading the third-ranked Wolverines to a 41-13 victory over Purdue on Saturday night.
Despite going 9-0 Straight Up, the Wolverines have mostly broken even for sports bettors as their record Against The Spread entering this game only sat at 4-4.
- Updated November 5, 2:44 pm
Central Michigan Chippewas Take on Western Michigan Broncos
KALAMAZOO, MI (Gambling911.com) - Central Michigan (5-4 SU, 3-6 ATS) takes on Western Michigan (3-6 SU, 6-3 ATS) with the Broncos coming in as a -3.5 early favorite. 
This week, Western Michigan is ranked No. 111 on Sagarin with Central Michigan ranked not far behind at No. 118.  We get a number of Broncos 3.83 showing that this line is right on the money.  
Jase Bauer threw for one touchdown and rushed for two more, Marion Lukes had 202 yards rushing and a score, and Central Michigan held off Northern Illinois 37-31 on Saturday. 
The Chippewas averaged 138 yards on the ground coming into this game and finished with a season-high 331 yards rushing to go along with four touchdowns. Bauer threw for 116 yards and rushed for 106.
Western Michigan is coming off a bye week.  In their last game, the Broncos beat Eastern Michigan 45-21.
- Updated November 5, 2:55 pm
- Tony Caliente, Gambling911.com