Milwaukee Bucks Betting Tips and Trends
Published on:
Nov/17/2023
The Milwaukee Bucks ranked No. 6 on Sagarin's Ratings.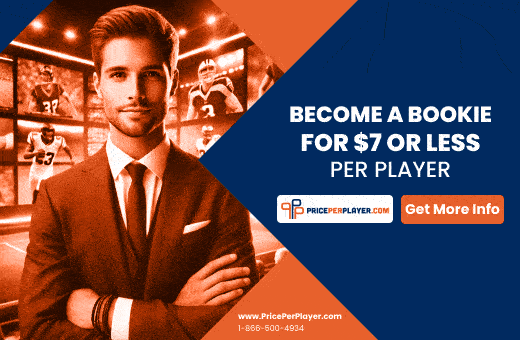 November 18
The Bucks host the Mavs Saturday night following a game in Charlotte just under 24 hours before. 
Milwaukee manhandled the Hornets 130-99. 
The Mavericks will be well rested ahead of this game. 
As noted below, the Milwaukee typically was not affected by back-to-back night play last season.  They have been mostly playing games close prior to the blowouts in Toronto and Charlotte, unless this team is starting to turn a page.
The line on this game should be Bucks 3.94 or -4, which is where it opened but it dropped to -2.
Bucks have gone 4-2 in the last six games versus Dallas but two of those wins were by 3 or fewer points.   
Milwaukee is now 3-8-1 Against The Spread with the cover against Charlotte.
Dallas is 9-3 Straight Up and 7-5 Against The Spread entering this game.  The Mavs were scheduled to host Sacramento the next night (Sunday). They covered three of their last four games ahead of playing in Milwaukee. 
November 17
Coming into this game, Milwaukee was just 2-8-1 Against The Spread.
Giannis Antetokounmpo is now probable to play in Charlotte.
The Bucks surprised with a nice cover in Toronto with a very fluid line that dropped from Bucks -5 to -1. 
Against Charlotte, one of the worst teams according to Sagarin, Milwaukee should come in at 6.29.  Instead, we get a number of -9.5 and an overlay of 3 points. 
This one opened at -9.5 and at one point dipped all the way down to 7. 
The Bucks were getting 80% of the action at that low 7 number.  With the spread back up at 9, action became balanced.
Charlotte is 3-7 Straight Up and 5-5 Against The Spread. 
Bucks host the Mavericks the next night (Saturday).  Last year in back-to-back night games, the Bucks did not seem to be fazed.
Hot Dogs?
Over the past week, +7 or greater dogs have gone 5-10 Against The Spread.
November 17
The Bucks number came in at 93.30.
They were among the favorites to win the NBA Championship with a payout of $450 on a $100 bet (tied with Denver for second shortest odds).
Boston Celtics         +375
Denver Nuggets         +450
Milwaukee Bucks         +450
Phoenix Suns         +650
Los Angeles Lakers         +1800
Golden State Warriors         +1200
Miami Heat         +4000
Los Angeles Clippers         +1800
Philadelphia 76ers         +1400
Memphis Grizzlies         +8000
Milwaukee Bucks
11/6 vs. Pistons – Milwaukee 11.59, actual line –12, -12.5, line is on the money.  Pistons cover with two point loss.  
11/7 at. Pacers (2nd of a back to back game – played night before) - Milwaukee 0.09, actual line Indiana +4 to PICK'EM/-1, Milwaukee overlay of 4 to on the money.  Pacers win by 2 points and cover.  Action had moved to 60% Pacers with the line at 1.  It had been balanced.  
11/10 at Orlando – Milwaukee 1.58, actual line is Bucks –4.5 to –2.  Overlay of 3 to on the money.  Orlando win by a lot.  Action was balanced.  
11/12 vs. Bulls – Milwaukee 8.68, actual line is Bucks –8 to 9.5.  This one was on the money.  Bucks win by 9.  Bulls mostly covered as the line was primarily on the 9.5 and 9 (push).   
11/14 at Raptors – Milwaukee 2.68, actual line Milwaukee –5.5 to –1.  This suggested an overlay of 3 points dropping to an underlay of 1 point.  Milwaukee won big by 16 points.  Action was showing as balanced when this line was coming down so dramatically.