Minnesota T'Wolves Betting Tips and Trends
Published on:
Nov/29/2023
Minnesota had the 3rd best rating on Sagarin

Minnesota had the 4th best ranking on ESPN

Minnesota had the 11th shortest odds to win the NBA Championship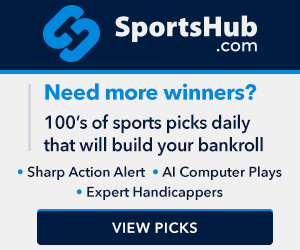 November 29
The Timberwolves were starting to look like the real deal as they sat just outside the Top 10 shortest odds promising a payout of $2500 on a $100 bet to win the NBA Championship. 
Sagarin is a bit more impressed with these Timberwolves.  They have the 3rd best rating behind the Boston Celtics and Philadelphia 76ers and just above the Oklahoma City Thunder.  Their Sagarin number was coming in at 94.72. 
The Timberwolves should be looked at closely each day as they are currently a great team to bet.  They owned a 13-4 record Straight Up and a nice 10-7 record Against The Spread.
Minnesota is ranked No. 4 at ESPN as well. 
"The Timberwolves are off to their best start through 17 games in franchise history, sitting atop the Western Conference. Minnesota is led by its defense, which is first in the NBA in field goal percentage allowed (43%), No. 2 in defensive rating (106.8) and has held teams under 100 points six times this season, tied for the most in the NBA. And the Wolves' offense is starting to come alive, fifth in the league in points per 100 possessions in their past five games. Minnesota will be heavy favorites in its next two games, hosting the Jazz on Thursday before traveling to Charlotte on Saturday." -- Jamal Collier, ESPN
The Timberwolves currently have one of the best perimeter defenses, making it more difficult for teams to shoot 3s.
Minnesota should be a -11 favorite against Utah Thursday night but that number could be higher based on Utah's trouble on the road. They had lost seven of eight road games by no less than eight points up until November 29. 
Check out the Timberwolves last three losses based on the current Sagarin Ratings:
November 24 vs. Kings (Timberwolves -4.5) - Our number was T'Wolves 5.22.  This one was on the money, perhaps a slight underlay.
November 15 @ Suns (Timberwolves +4) - Our number was Suns -1.  We had an overlay of three points in this one.
October 30 @ Hawks (Timberwolves -2.5) - Our number was Minnesota 2.28, very much right on the money. 
November 23
Minnesota has only lost three games this season.  T'Wolves fans have a reason to celebrate.  Their team is in first place in the Western Conference, starting the season 10-3 for the first time since the 2001-02 season.
They own the top defense in the NBA at this time. 
The T'Wolves opened as a -3.5 favorite hosting the Kings Friday.  We get a number of 5.73, indicating an underlay of 2 points.  We haven't had a whole lot of underlays below the 6.  Underlays have gone heavily towards the favorite this season above that number. 
Minnesota is 7-3 against Sacramento in their last ten meetings.  Only one of those Kings wins was in Minnesota.  The last three Timberwolves victories against Sacramento were by more than the 3.5 spread.
November 18
Minnesota is coming off a bad loss in Phoenix following an otherwise impressive road trip where they won 3 of 4 games and were coming off a 7 game win streak prior to the loss in Phoenix. 
Their last loss was in Atlanta and they would go on to beat the next team (remarkably Denver) by 110 to 89.
Here they will be facing a Pelicans team on the road that played Denver the night before, beating them 115-110.
Minnesota should be favored 1.09 in this one, concluding the 5-game road trip.  The Timberwolves have won the last three in this series.  The overnight line was Timberwolves -4.5 to -5.5 keeping in mind the Pelicans injuries (didn't seem to matter vs. the reigning champs Friday night though).  This is otherwise a 3.5 to 4.5 overlay early.
The T-Wolves come into this game owning an 8-3 record Straight Up but are 6-5 Against The Spread.  New Orleans was sitting around the .500 mark ahead of their November 17 game.  They had a win coming into that one but lost their prior five games. 
One of those losses was in Minnesota where the Timberwolves clobbered the Pelicans 122-101.
November 17
The T-Wolves are not among the top 10 to win the 2024 NBA Championship but rank within the top 5 at Sagarin.  They currently had the 11th shortest odds and promised a payout of $2800 on a $100 bet should they go on to win the Championship title.
11/10 at Spurs – Minnesota 7.67, actual line –6.5 to –7.5 on the money.  This was mostly a push as Minnesota wins by 7.  Action came in as balanced.  
11/12 at Warriors – Golden State 1.11, actual line Warriors –1 to –3.  On the money to an overlay of 2 points.  Minnesota wins by 6. 70% of the action was on the Warriors throughout.   
11/14 at Warriors (back to back series) - Golden State 1.11, actual line was Golden State –2.5 to +3.  Overlay of 1 to underlay of 4 and wrong team favored.  Minnesota wins by 3 points to mostly cover.
11/15 at Phoenix (back to back – 2nd leg) - Phoenix 1.3, actual line was Phoenix –6 to –4 with a big 3 to 5 point overlay but keeping in mind that Minnesota had won the night before in Golden State.  Phoenix wins by 16 points resulting in a very bad loss for a good Minnesota team that obviously had no more gas left in the tank coming into this one.  Action was 64% to 69% on Phoenix even though the line was coming down. 
- Dan Shapiro, Gambling911.com