Phil Mickelson Says Gambling Addiction Was Like a 'Hurricane'
Published on:
Sep/20/2023
Golfer Phil Mickelson has come clean about his gambling addiction, sort of.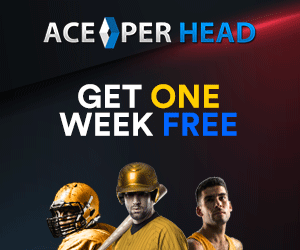 He said via X (formerly known as Twitter) Monday that it was like a "hurricane" which "caused a lot of damage" in his life.
"Most of you will enjoy this football season with moderation while having lots of fun and entertainment," the six-time major winner wrote. "The fantasy leagues will provide banter amongst friends and money won or lost betting won't affect you."
The golf pro, who has previously admitted to gambling extensively on sports, described the issue as slipping past moderation and into addiction, "which isn't any fun at all."
"The money wasn't ever the issue since our financial security has never been threatened, but I was so distracted I wasn't able to be present with the ones I love and caused a lot of harm," Mickelson added.
"This lack of presence has been so hurtful. 'You're here but you're not with us,' is something I've been told often throughout my addiction. It affected those I care about in ways I wasn't aware or could fully understand. It's like a hurricane is going on outside and I'm isolated in a shelter oblivious to what was happening. When I came out there was so much damage to clean up that I just wanted to go back inside and not deal with it."
Pro sports bettor Billy Walters claims in his book "Gambler: Secrets from a Life of Risk" that Mickelson made 858 bets of $220,000 and 1,115 bets of $110,000 during a four year period from 2010 to 2014.
"The only other person I know who surpassed that kind of volume is me," Walters writes.
The golfer denied allegations made by Walters that he attempted to bet on the 2012 Ryder Cup.
Walters has previously suggested that Mickelson is responsible for landing him in prison on insider trading violations. 
"The biggest disappointment to me in the book, and the only reason Phil is in the book, is because I thought he and I were friends," Walters says. "I've always prided myself on being a good judge of character. And I was hurt. I mean, I'll be honest with you, and frankly, when it was time for him to just be a stand-up guy and come forward and tell the truth, he wouldn't do it. And so that's the reason he's in the book. Nothing more, nothing less."
Mickelson credited his wife Amy for helping him through his "darkest and most difficult times."
"I couldn't have gotten through this without her," he said. "I'm so grateful for her strength in helping us get through the many challenges I've created for us. Because of her love, support, and commitment, I'm back on track to being the person I want to be."
- Tony Caliente, Gambling911.com