Celebrity Poker Pro James Woods Trending on X Monday Despite DNC Lawsuit Filed Last December
Published on:
Nov/06/2023
These are your latest headlines from the world of poker.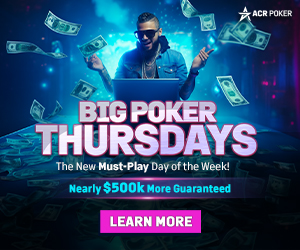 Celebrity Poker Pro James Woods Among Those Suing DNC
Actor, celebrity poker pro and ardent supporter of former U.S. President Donald Trump, James Woods, is bringing a lawsuit against the DNC as a class action along with Jon Voight, Scott Baio, and Kevin Sorbo. They've hired the firm of Washdup, Hasbin, Luzer, and Dumass.
Though a tweet on Monday resulted in the lawsuit trending, Woods actually filed the class action back in December of last year.
"I've been a target of these people for six years. They have destroyed my career," Woods said. "They have destroyed my livelihood. They've destroyed my faith in this country that my family has defended in the military since the Revolutionary War," he told former Fox News anchor Tucker Carlson on his show.
Woods learned of the DNC's request to Twitter to delete the post when its current CEO, Elon Musk, released internal company documents to a journalist in 2022.
The newfound interest in the Woods suit may have more to do with Jon Voight lashing out at his celebrity daughter Angelina Jolie over their opposing views on the Israel-Hamas war.
Jolie, 48, has called for a 'humanitarian ceasefire' in Gaza amid intensifying Israeli airstrikes.  Jolie is a special envoy of the UN High Commission for Refugees.
In response, Voight, 84, said he was "disappointed that my daughter...has no understanding of God's honour, God's truth" in a fiery video statement shared on X/Twitter on 4 November, before adding: "the Israeli army must protect thy soil."
BREAKING: James Woods says he's planning to sue DNC for Destroying his acting Career pic.twitter.com/PazxxPc5Xu

— PoliticsVideoChannel (@politvidchannel) November 5, 2023
Mouth Turns on Trump
October 28, 2023 - When it comes to supporters of former U.S. President Donald Trump, they don't make them more loyal than outspoken poker pro Mike "The Mouth" Matusow.  Mike's had his moments over the years though where he's gotten off the Trump train, only to hop back on board hours later.  Maybe not this time.
Matusow might support Israel more than he does Trump and the poker pro isn't having what the former POTUS offered up while speaking at the Republican Jewish Coalition Saturday.
Watching Trumps speech at the Republican Jewish Coalition was an absolute joke to me! As normal he showed 00 emotion and speech was all about him. We must nominate anyone and I mean anyone other then Trump or GOP will lose in the biggest bloodbath ever! @VivekGRamaswamy or…

— Mike Matusow (@themouthmatusow) October 28, 2023
"Watching Trumps speech at the Republican Jewish Coalition was an absolute joke to me! As normal he showed 00 emotion and speech was all about him. We must nominate anyone and I mean anyone other then Trump or GOP will lose in the biggest bloodbath ever!
@VivekGRamaswamy
or
@GovRonDeSantis
will work!
#2024Election"
You can watch what upset the Mouth below.
Trump: "When I am back in the White House, America's enemies will know once again that if you try to kill our citizens, we will kill you."

At the Republican Jewish coalition summit in Las Vegas, Nevada
pic.twitter.com/vSQfnehShe

— Donald J. Trump (Parody) (@realDonParody) October 28, 2023
Managing Partner at Ixora Laatest to Come Forward to Say He Was Scammed by Rob Mercer (August 29, 2023)
This past weekend, Managing Partner at Ixora, Benjamin Lee, admitted to being scammed by a fellow poker player whose last dying wish was to play in the World Series of Poker.
Lee's firm is dedicated to high-growth, for-profit companies whose business models intrinsically lead to positive social or economic impact, as guided by the United Nations Sustainable Development Goals.
Mercer claimed to have terminal colon cancer last year but savvy poker pros began noticing some oddities, the most glaring being that Mercer appears perfectly healthy.
Individuals who advocated on behalf of the supposedly dying Mercer requested proof of his cancer diagnosis.  He refused.
Lee tweeted out:
"I've been away and not in a touch with poker stuff lately. I gave over $13,000 to Robert Mercer (some contributed by my friends). Also we put him up in a hotel suite at Bellagio for 11 nights. Advice, suggestions?"
He added: "Should never have gotten caught up in this. I just responded to the social media campaign. Never met the guy. I even went on several Twitter spaces to say what an inspiration he was. I certainly feel like an idiot."
Todd Witteles now believes it was all one giant fraud.
"I suspected as such, but I couldn't say anything because I already used up my 2023 poker cancer callout quota early in the year," Witteles tweeted last week.
Assuming Mercer keeps on living, he likely won't be welcome back at the WSOP.  Then again, players who've engaged in far worse activity (can you say Chris Ferguson?) have indeed shown no shame and reemerged onto the poker scene.
The New Negreanu: From Dud to Stud as Part of Crazy Transformation (August 29, 2023)
Sorry Mike Matusow, you have some competition these days in the form of everyone's favorite poker vegan. 
Daniel Negreanu is setting the Xosphere on fire these days, posting his hot new bod pics all over what was formerly known as Twitter.
His exercise regime?
"Haha 3 pull-ups My max was 20 chin ups and 16 pull-ups Not bragging bro but 3???"
That's impressive.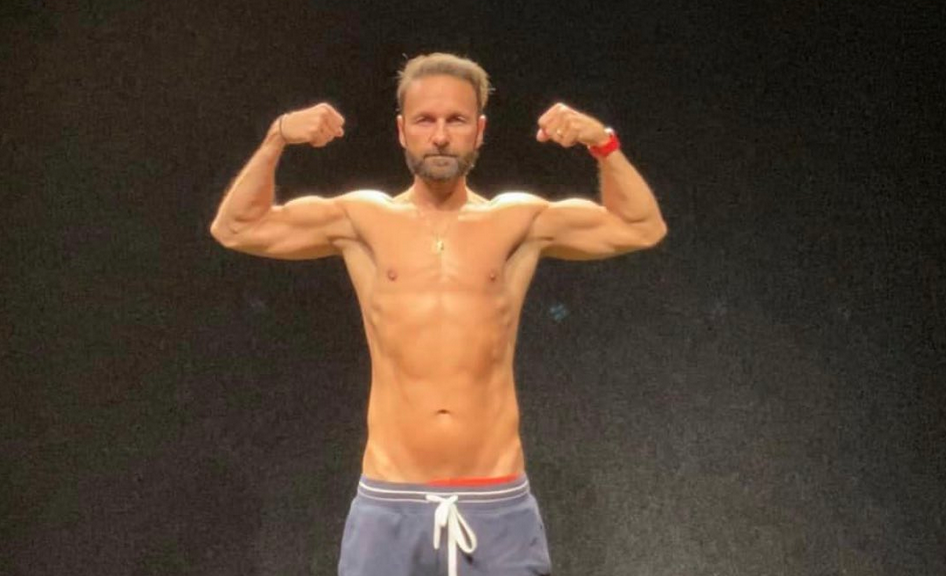 Notice in the below right photo the old nerdy Negs.  Tropical Storm Hilary could easily have blown that version a mile up The Strip last week.
In the middle pic on the bottom it looks like Kid Poker could use a little of that Doug Polk self-tanner Gambling911.com should have made a million dollars off of by now if we were an affiliate.  Or it wasn't applied properly all the way down his back.
The new Negs has plenty of impressive muscle tone.  Pic #3 bottom is Kid Poker's new Grindr profile pic.  JUST PLAYING!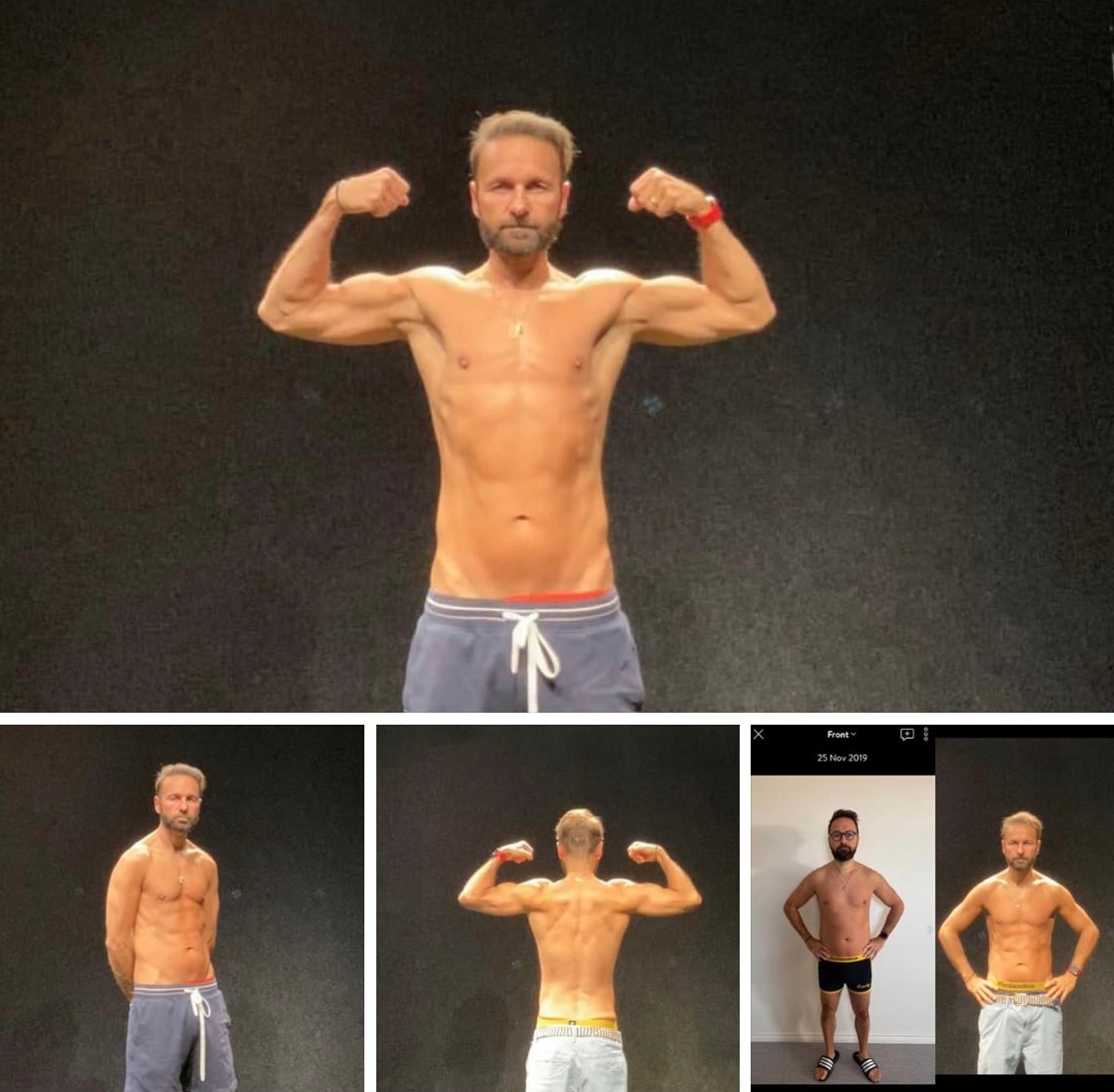 Poker Pro Rob Mercer: 'Yo, I Have Cancer Too and Mine is Terminal' (August 24, 2023)
The controversy over poker player Rob Mercer's claim to have terminal cancer after raising around $12,000 to take part in this year's World Series of Poker continues as two of the game's top pros are now suggesting this may be one big scam.
Todd Witteles and Doug "Snoopdoug" Parscal are now demanding proof of the cancer diagnosis.  To be clear, these two don't go around demanding medical evidence from every poker player suddenly claiming to be diagnosed with cancer.  The reason they're doing so here is that Mercer is raising money with his claim and both men say certain things are not adding up.  Parscal was also among Mercer's biggest advocates at one point.
Mercer first claimed to have terminal cancer a year ago with only six months to a year to live but doesn't appear to be sick.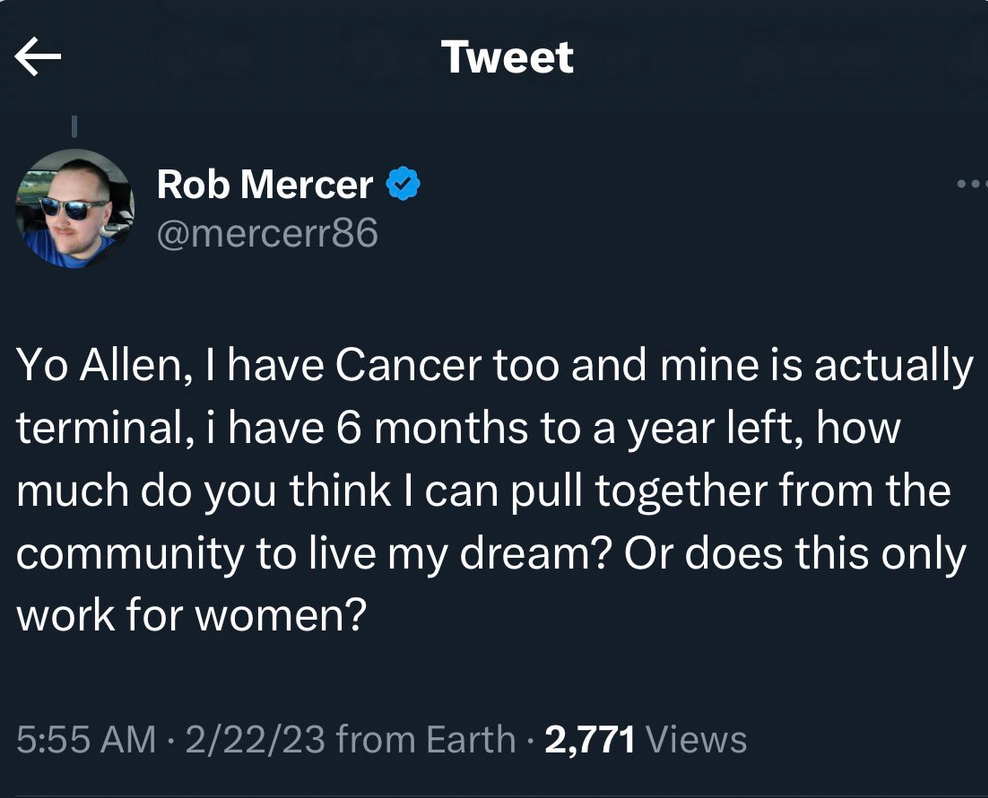 Witteles and Parscal defended their decision to call into question what Witteles referred to as Mercer's "highly suspicious behavior".
@ToddWitteles, @PuntingStacks call out poker player's Stage 4 terminal cancer diagnosis to take part in WSOP with GoFundMe campaign that raised $12K a fraud. https://t.co/tRS17PrX6P pic.twitter.com/uOiSibEyzN

— gambling911 (@gambling911) August 22, 2023
Mercer continues to insist he does have terminal cancer but pulled off of all social media.
Witteles and Parscal aren't alone in their suspicions.
Web3 Detective, who spends his time debunking various conspiracy theories, tweeted out:
"As someone who has spent 30 years playing poker and observing people . This triggers my BS detector in a big way."
Espen Uhlen Jørstad Wins Maiden Triton Title: Outlasts Phil Ivey (July 31, 2023)
Triton Poker called it a "magnificent performance" Espen Uhlen Jørstad took down Event #3 $40k NLH Mystery Bounty for his maiden Triton title.
"A massive congratulations to him! Up against a field full of crushers, Espen outlasted the likes of Phil Ivey, Stephen Chidwick, Johannes Straver and more to claim his first title. At one point of the 3-way battle, he was left with 2.5 big blinds and made an epic comeback. Accompanying his victory is a healthy $639,000 and the magnificent Triton Another story for the Triton Hall of Fame. Well deserved!"
Jorstad's K-J took down Ivey's K-2 for the Norwegian to claim the win.
Poker pro and poker commentator David Lappin called it "arguably the best and most dramatic shallow-stack final table ever."
My latest article is about arguably the best and most dramatic shallow-stack final table ever as @UhlenPoker spun back from 2.5 big blinds to defeat @philivey and Stevie Chidwick and claim his first @tritonpoker title.

 https://t.co/0rsQIm85ej pic.twitter.com/qvxRQvjkRl

— David Lappin (@dklappin) July 31, 2023
Daniel Weinman Wins Record-Breaking 2023 WSOP Main Event for $12,100,000 (July 18, 2023)
Georgia's Daniel Weinman walked away with a cool $12,100,000 after claiming the title of World poker champion.  It is the biggest amount ever awarded in a World Series of Poker Main Event.
"I was honestly on the fence about even coming back and playing this tournament," he said after the victory.
It took just 164 hands at the final table for Weinman to win.
Weinman, of Atlanta, Georgia, had already amassed close to $4 million in career live poker tournament wins before this week.
In 2017, he finished 1st at the WPT  $ 3,300 + 200 No Limit Hold'em WPT Main Event (Event #19).
Six-Time Bracelet Winner Brian Rast Voted Into Poker Hall of Fame (July 13, 2023)
Brian Rast, the heavy favorite to be inducted into the Poker Hall of Fame, has made it in.  He was one of nine individuals nominated.
From PokerNews.com:
Rast has been crushing it as a poker pro for well beyond a decade at the highest level. He's won in tournaments and in some of the biggest cash games in the world. Prior to the start of Event #86: $1,979 Poker Hall of Fame Bounty No-Limit Hold'em, he was honored by WSOP Vice President Jack Effel for winning the PPC, and then informed he was by Effel he is the newest member of the Poker Hall of Fame.
"Thank you to the current Hall of Fame members for having the power to select me," a thankful Rast told the crowd inside Paris Las Vegas.
James Bond Star 'Sucked' at Poker (July 13, 2023)
Casino Royale star Mads Mikkelsen claims that leading man Daniel Craig's poker-playing skills fell woefully short of 007's own.
Craig has played the fictional secret agent James Bond for five installments in the film series, including Casino Royale (2006), as well as No Time to Die (2021).
Mikkelsen played the villainous banker Le Chiffre in Casino Royale.
He recalled Craig's skills, or lack thereof, at the poker table.
"Everybody knew how to play poker around that table, except for one [person], Daniel," he said. "He had no clue. He sucked. And it was the worst thing ever that he, of all people, had to beat [my character] and win all my money. It was like, 'This is wrong.' Well, I got him back with the rope [during Casino Royale's torture scene], so that's good."
In other poker news, Nate Silver, the founder of FiveThirtyEight, busted out of the World Series of Poker's Main Event on Wednesday night. Silver, 45, finished in 87th place, out of a record starting field of more than 10,000.
Polling Guru Nate Silver Making Waves at WSOP Main Event (July 12, 2023)
The political polling analyst and founder of FiveThirtyEight had a healthy chip stack Tuesday on Day 5 of the $10,000 buy-in No-limit Hold'em World Championship.
The tournament continued Wednesday at Horseshoe Las Vegas.  Only 200 players remained with Silver among them. $12.1 million will be awarded as the first prize.
"I think I have different ingredients to help somebody go far in this event," Silver said. "This is kind of the outer end of my comfort zone. Day 7, you're playing for insane amounts of money, but currently I feel pretty comfortable."
He's been documenting his WSOP main event experience.
"Today is my 7th-ish (maybe 8th?) WSOP Main Event and I am pre-registering a chip update strategy," he said. "I will update this thread when and *only* when: 1. I bag a stack at the end of the day 2. I bust (hopefully this one won't come up) 3. I make the money 4. I win the tournament."
FiveThirtyEight has reportedly been gutted by recent Disney layoffs.
Mouth Blames Early WSOP Main Event Exit on Bad Meds (July 10, 2023)
Mike "The Mouth" Matusow is among the world's best poker players.  Few can argue with that.
Matusow has enjoyed an excellent run at this year's World Series of Poker, amassing nearly $160,000 over multiple events including a 2nd place finish at the $ 1,500 Seven Card Stud Hi-Lo 8 or Better (Bracelet Event 55).
So one had to wonder how the Mouth fell out of this year's Main Event so quickly.
We now have the answer.
"Unfortunately I have bad med days and for some reason today was one of them! I had terrible anxiety my brain had 000 focus and I feel bad that I played so poorly! Imagine losing a 100bb stack without taking one beat today! It all started when I uncharacteristic defended bb by short stacks open to 7500 with q7cc, I was so sure he had ak and was gonna jam flop with no a or k Unfortunately flop came a72cc and I called off 50k and he had aq which isn't spot I wanted to be in and after that 57k punt I just never won a hand and didn't have my normal patience!"
Rapper Hoodie Allen Abandons Chips at WSOP Main Event to Attend Friend's Wedding (July 8, 2023)
A popular rapper has left the big stage to attend a buddy's wedding, and it wasn't as if he busted out.  Hoodie Allen (real name Steven Adam Markowitz) simply got up and left, abandoning his chips. 
Ben Mintz, recently fired from Barstool Sports, was sitting at his table before Hoodie exited.
This was the rapper @HoodieAllen's seat on my right in @wsop Main Event. He just left for a red eye flight to New York to be a groomsman in a wedding tomorrow with 145kish & 105 min left in Day 2

Lands back in Vegas Sunday morning at 10am. This better be a damn good friend….. pic.twitter.com/coQ2IKjVoH

— Mintzy (@DestroyerMintzy) July 8, 2023
"This was the rapper @HoodieAllen's seat on my right in @wsop Main Event. He just left for a red eye flight to New York to be a groomsman in a wedding tomorrow with 145kish & 105 min left in Day 2 Lands back in Vegas Sunday morning at 10am. This better be a damn good friend….."
Hoodie is an avid poker player who has appeared on Hustler Casino Live in Los Angeles multiple times.  He has made it into the Billboard Hot 100 alongside hitmaker Ed Sheeran with the song "All About It". 
Phil Hellmuth Dresses as a Circus Barker as He Makes WSOP Main Event Grand Entrance (July 6, 2023)
It's become a tradition of sorts at each year's World Series of Poker main event.  The game's bracelet record holder, Phil Hellmuth, dresses up as something and arrives in spectacular fashion.
This year he arrived as a circus barker, P. T. Barnum from The Greatest Showman, surrounded by scantily clad women carrying number cards representing Hellmuth's WSOP bracelet wins.
He even had a partner this time.  Dan "Jungleman" Cates followed Hellmuth dressed as a tiger.
Needless-to-say, not everyone is impressed.
"This gets more embarrassing by the year," one person tweeted.
"Cue in …. Cringe!," another wrote.
Most people appeared to love it however.
THE CIRCUS HAS ARRIVED!@phil_hellmuth has made his grand entrance with @junglemandan the followed by 17 models - one for each of his bracelets!

Welcome to the World Series Of Poker! pic.twitter.com/g42Iz8g7Rh

— PokerNews (@PokerNews) July 6, 2023
g
The Great Canadian Casino Resort Reveals New Poker Room (July 6, 2023)
The new Great Canadian Casino Resort Toronto ("Great Canadian Toronto") is proud to unveil the latest developments at the landmark $1 billion property. Great Canadian Toronto will introduce the Poker Room at Great Canadian Toronto later this summer, and the opening of the brand-new 400-room The Hotel at Great Canadian Casino Resort Toronto on August 1. Reservations for The Hotel are now open and can be made by visiting Great Canadian Toronto's website. 
The new poker room will cater to the market's vibrant poker community. When complete, the poker room will offer 30 tables on a completely private floor with electronic table games and slots available for those waiting and 'No Limit' and 'Limit' stakes at varying levels, setting the stage for thrilling gameplay. The addition of larger poker tournaments will also be a main feature in the new poker room.
The introduction of poker at Great Canadian Toronto will also provide exciting opportunities for poker players at Great Blue Heron Casino and Hotel ("Great Blue Heron"). Both properties will offer entry into some of Canada's largest poker tournaments, further solidifying their positions as premier poker destinations. Additionally, with combined "Bad Beat" Jackpots connecting players from both Great Canadian Toronto and Great Blue Heron, the properties will aim to establish themselves as a leading destination for both local and international poker enthusiasts.
The much-anticipated opening of The Hotel at Great Canadian Toronto on August 1 marks an opportunity to cater to both leisure and business travellers. With 400 well-appointed rooms, The Hotel promises an extraordinary experience, blending modernity, comfort, and excitement under one roof.
- Ace King, Gambling911.com