Mike Matusow Gets Covid for Third Straight Time: Full Vaxed
Published on:
Nov/05/2022
Poker pro Mike "The Mouth" Matusow revealed via Twitter he has tested positive for Covid a third time.
Matusow, who has had heart issues and is a staunch supporter of former U.S. President Donald Trump, has expressed his skepticism over the Covid vaccine to the point where he refused to get the latest booster.
"I officially got Covid for the 3rd time and won't be able to play @HCLPokerShow next week! I feel ok so far as symtoms seem mild thanks to the fact I haven't taken any bs boosters or vaccines from our corrupt Big Pharma companies!"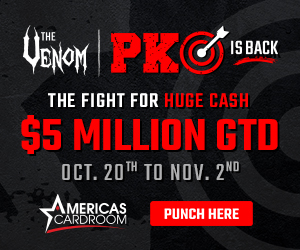 Matusow's apprehension with the Covid vaccine stretches back from the time it first got released to the public.
In May 2021 he tweeted:
"Pretty absurd that I've left house 6 times in 18 months am fully vaccinated and get covid! I have friends not even vaccinated go out everyday since bs started and never got it! #absurd."
Paul Smith, a Matusow follower, offered this bit of advice to Mike:
"Way to take a stand like my dead friend from high school. He owned the libs and big pharma with 3 excruciating months in the ICU before leaving his wife and four young boys behind."
- Nagesh Rath, Gambling911.com