Governors Support Map Might Help With Betting as Hours Remain Before Midterms
Published on:
Nov/07/2022
(Panama City) - In a semi-scientific study conducted over the last 30 days using API geo-tracking software, infomaps were generated that display which candidates each state is "rooting for" in the 2022 Gubernatorial and Senatorial midterm elections.
The map results are based on tweets that contained phrases such as "Vote for (insert candidate name)" as well as "vote (candidate name) for governor/senator." Additionally, the candidates' hashtags such as #Kemp2022 and #StaceyAbrams2022 were included in the study.
These queries were run for each state holding a governor and/or senator election. For the governors, more than 200,000 tweets were tracked. For the senators, more than 400,000 tweets were included in the survey.
Betting odds on most governors races are available courtesy of BetOnline here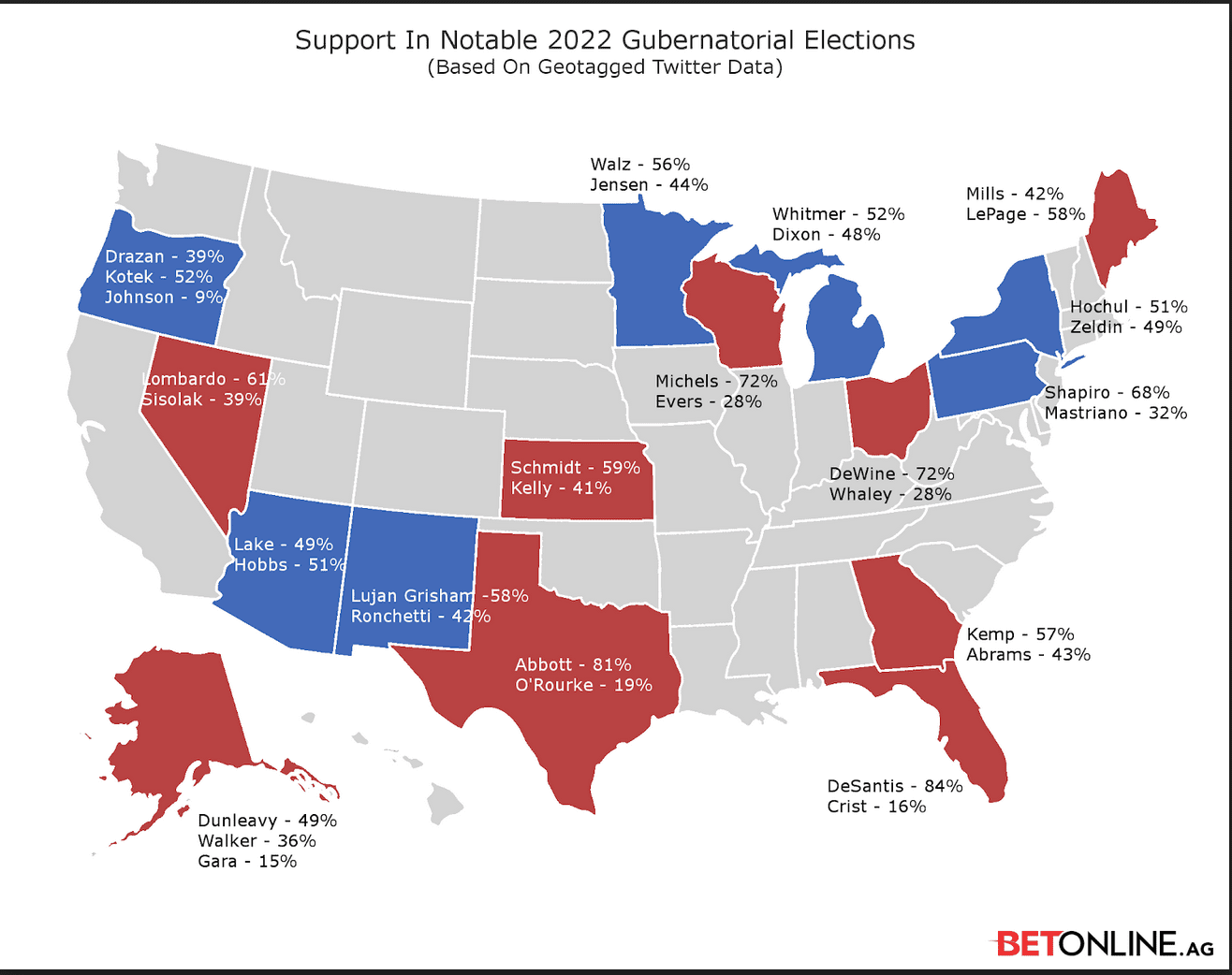 - Press Release