Stunningly, A Quarterback-driven NFL
Published on:
Mar/17/2023
There were plenty of moves ahead of NFL free-agency opening, showing how savvy some teams are and that quarterbacks drive the league.
It is easily the marquee position in football, with each and every franchise's decision revolving around trying to get the right quarterback in place. If and when that's accomplished, go and surround him with the best weapons possible.
This has been reinforced by a handful of moves around the league in recent days, though none were made official until actual free agency opened with player signings Wednesday afternoon. Despite this activity, there are bigger bombshells to come.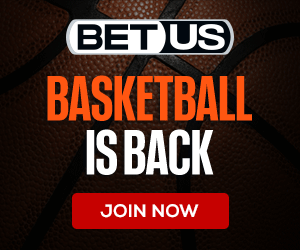 Rodgers to Gang Green?
Aaron Rodgers, who isn't remaining with the Green Bay Packers, went to his own personal think tank in rural Oregon. He had roughly four days in a darkness shelter, offering him an opportunity to (theoretically) decide his future.
The New York Jets (with the permission of the Packers) were in pursuit, and according to Rodgers, that's his venue of choice. Whether a trade can be worked out remains to be seen, He's still a member of the Packers as of this writing.
Signs point to the Jets, who signed his friend, receiver Allen Lazard in free agency. New York is now at 12-1 (+1200) to win the title next season, according to Super Bowl odds.
Panthers on the Prowl
The Carolina Panthers are on the clock, with the first pick in the draft. That after trading a disgruntled receiver in D.J. Moore and a package of picks (No. 9 this season, a second-round pick this season), a first-round pick in 2024 and another second-round pick in 2025) to the Chicago Bears.
New coach Frank Reich, fired last season by the Indianapolis Colts, now gets the quarterback of his choosing among Ohio St.'s C.J. Stroud, Alabama's former Heisman Trophy winner Bryce Young, Kentucky's Will Levis or Florida's Anthony Richardson. Richardson was the biggest winner at the combine.
Stroud is the odds-on favorite, as per NFL draft odds.
Are the Panthers done dealing? Some reports suggest Carolina could backtrack, moving down the ladder if they're confident they can get their guy while recouping some draft capital.
More in the Meadowlands
People were surprised when the New York Giants turned 24-year-old wide receiver Kadarius Toney, a speedster in the return game, into two draft picks in a trade with the Kansas City Chiefs. Health had been among the issues in New York with Toney, He only played 19 games across two seasons, including nine in 2022.
The new Big Blue general manager. Joe Schoen. is willing to spend some money. So, after quarterback Daniel Jones signed a new pact ($40 million per year), Schoen flipped the third- round pick (via the Chiefs) to the Las Vegas Raiders, acquiring tight end Darren Waller. Waller has two seasons remaining on a three-year, $53 million extension signed last season.
Schoen turned Toney into Waller, adding a sixth-round pick in the process. That's another target in the arsenal of Jones, who just led the Giants to the playoffs (and a road win) under rookie coach Brian Daboll.
QB Carousel Slowly Spinning
While the Jets have put all their eggs into the basket of Rodgers, there were other noteworthy quarterbacks who also changed their addresses.
Jimmy Garoppolo did the job with the San Francisco 49ers, starting or as an understudy, too. 
Garoppolo will now get his opportunity to be the guy in Sin City, agreeing to a deal with the Las Vegas Raiders and his former offensive coordinator, Josh McDaniels.
Taylor Heinicke, at 30 years of age, gets a homecoming as the Georgia native (who played collegiately at Old Dominion) signed with the Atlanta Falcons. Rookie Desmond Ridder, selected in the third round last season, went 2-2.
- Tyrone Black, Gambling911.com