Champions League Semi-Finals May 4th Preview
Published on:
May/03/2022
The Champions League Semi-Finals are back with a bang! Tune in as the crew gets ready to hand out their Champions League picks for this week's 2nd leg games as the UCL Semi-Finals brings us many thrilling matches. Join us as the crew delivers their soccer predictions and free tips ahead of the UCL Semi-finals.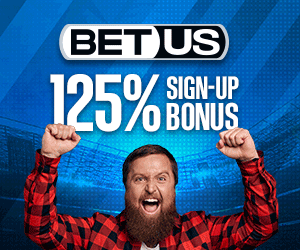 Liverpool used counter-pressing to suffocate Villarreal in the Champions League semi final first leg beating them 2-0 in dominant fashion. It's going to take a fairly major turnaround for Villarreal to stop Liverpool from reaching their third Champions League final in five years. Their trip to Villarreal comes three days after the 1-0 victory at Newcastle, with Jurgen Klopp's side still in with a chance of picking up three more trophies this month. After one of the greatest of Champions League semi-final clashes, Manchester City will take a 4-3 lead into the second leg of their tie against Real Madrid following a seven goals thriller. A breathtaking clash, fully packed with opportunities, moments of individual brilliance, and defensive mistakes, was a treat for the fans around the world.
The two teams will face each other on Wednesday with Real Madrid trying to overcome the one-goal deficit and qualify for the final of the competition. Come and hang out with BetUS's host, Flash, who'll be joined by soccer experts, Mina Rzouki and Mark O'Haire to discuss the latest UCL odds and deliver to you their hottest Champions League picks, free tips, and best bets for the UCL Semi-Finals.
Watch the latest news regarding soccer bets as well as the best sports betting advice on the web, as we take a look at the teams and the latest soccer betting trends to get you the best soccer expert predictions. T
Topics:
0:00
 Champions League Picks Semi-Finals
3:54
 Villarreal vs. Liverpool Picks
14:21
 Real Madrid vs. Man City Picks
25:11
 Q&A
27:52
 UCL Best Bets