Changes on Way in College Basketball?
Published on:
Mar/23/2023
It was a rather chaotic first couple of rounds in the NCAA men's basketball tournament. Plenty of parity throughout the regular season, so not much of a surprise when there were surprises. However, some of the victims were teams which play at a slower pace.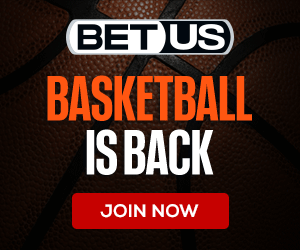 Purdue, the top seed in the tourney, and a No. 4 seed, Virginia, were among them.
So, what needs to change? Matt Painter is a proven winner earlier in his tenure at Purdue, Purdue lost to North Texas (a No. 15 seed), Saint Peter's (another No. 15 seed), and now a No. 16 seed in FDU (which shouldn't have even made the field) in the tournament.
Virginia is 1-3 in its last four first-round games under coach Tony Bennett. The lone win was en route to the NCAA championship in 2019, while one of the losses was the first 16-beating-a-1 against Maryland-Baltimore County.
Then, there is Princeton, a No. 15 seed, which took down No. 2 seed Arizona as well as No. 7 seed Missouri. The Tigers (Princeton, not Missouri) certainly were not the better team on paper, but were clearly better on the court each game. Hence, they're now in the Sweet 16.
Princeton is the longest shot in the field (150-1, or +15000) to win the title, according to NCAA championship odds.
Pace of Play
Virginia has won with its slow pace and the pack-line defense. The University of Wisconsin Badgers went to a pair of Final Fours (2014 and 2015), playing at a slower pace and relying on their defense.
Pace isn't a barrier to winning at the highest level, but it seems as if the teams playing slower are more susceptible to losing here. In a basketball world where the NBA is all about pace and scoring, college hasn't adapted.
Virginia and Wisconsin are still able to land top-tier recruits to their respective programs.
Seasons of Change
Surprises aside, what to make of the blue bloods losing early? Kentucky and Duke did not make it past the tourney's second round, while preseason No. 1 North Carolina didn't qualify.
So, two big changes to college athletics have contributed to the seasons of change. First, NIL (name, image, and likeness reared its ugly head.
When NIL went into effect (July 1, 2021), there were debates about its impact. Some thought the world might end. Maybe that's a bit of an overreaction, but stricter rules needed to be placed on it.
The Miami Hurricanes have clearly been a beneficiary of NIL, as LifeWallet put forward a large lump wad of cash to lure guard Nijel Pack away from Kansas St\.. Pack was to receive a reported $400,000 to join the 'Canes.
Return on investment has been solid. Pack had 21 points (four rebounds) in a 63-56 win over Drake in the first round, then a dozen points (three rebounds, two assists) in the 85-69 victory over Indiana.
Miami is a sizable 'dog against the Houston Cougars in the Round of 16, as per March Madness odds.
Then, there's the transfer portal, allowing a player "free agency" with essentially no rules. Players like Pack, Baylor Scheierman (South Dakota St. to Creighton) and Keyontae George (Florida to Kansas St.) have helped their teams get to the Sweet 16.
What's Next?
It is unlikely either Bennett or Painter are bounced, but discourse in the industry concerns whether schools should spend an active dollar (enticing recruits and transfers) rather than a passive dollar, which then build facilities to "win" those same players.
In the pros, players have made more than coaches, and it is only a matter of time before that  translates to the collegiate level.
There's no reason to think that sort of change is imminent, but some coaches have to be thinking about how they are going to adapt, whether it's increasing tempo, changing budgets, or the way they recruit.
Until then, stand back and watch the stunners.
- Dan Shapiro, Gambling911.com