Manny Pacquiao to Retire? Finds God, Stops Gambling
Published on:
Feb/15/2012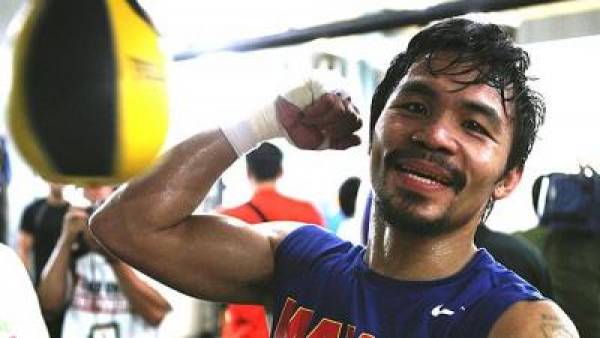 The long awaited Manny Pacquiao vs. Floyd Mayweather, Jr. fight may never happen after Manny Pacquiao has revealed his newfound faith may lead him to retire from boxing, though he hasn't come out directly and used the "R" word. 
Pacquiao, once known for hobbies like drinking, gambling, extramarital affairs, womanizing, and cockfighting has reportedly begun Bible study classes in his home nation of the Philippines, notes Tyler Whetstone of the Daily Caller.  The Filipino fighter has even sold shares in a casino he owned. 
And now he may bow out of boxing.
"It's not right that I share God's word and at the same time hurt other people", Pacquiao told reporters.
Whether that means he is going to give up boxing or not remains to be seen.  But it sure sounds that way.
"I've gained more than enough blessings these past years so I think it's time for me to return the favor," he said.
Pacquiao is next slated to fight Timothy Bradley June 9 in Las Vegas.  He is currently a -380 favorite while Bradley was coming in at +300 or 3/1. 
- Don Shapiro, Gambling911.com