Mayweather-Pacquiao Not Pipe Dream?
Published on:
May/05/2010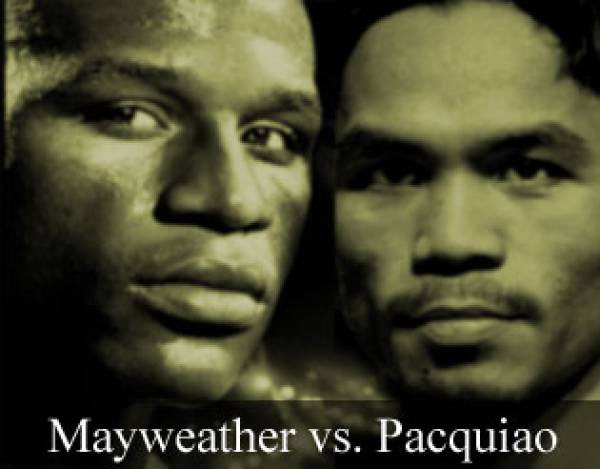 Sportsbetting.com says that a Mayweather-Pacquiao fight is still likely before year's end and they are taking bets on this happening. 
Floyd Mayweather Jr. defeated Shane Mosley over the weekend by unanimous decision and he was asked by Larry Merchant about a possible fight with Manny Pacquiao.
"Money May" responded by saying that if Pacquiao would agree to his drug testing demands, the fight would be on, but will it really?
The two seemed destined to fight last December but the aforementioned testing seemed to be a sticking point. Pacquiao's camp reportedly agreed to provide as many urine samples as requested but balked at the seemingly excessive blood test requests prior to the proposed fight.
ESPN earlier reported that Pacquiao would compromise when it come to blood testing but the report was denied by members of Pacquiao's management.
"I am willing to help the sport for the future of the sport. I do not want to see anyone cheat or cheat this sport. For that reason I am willing to consider taking blood [tests] as close as 14 days prior to the fight, as long as my opponent does the same, and it is not a lot of blood, just enough to test," Pacquiao is allegedly quoted as saying.
Yahoo! Sports says promoter Bob Arum denies that Pacquiao has softened his blood testing stance.
Still, a fight featuring the two would be a big draw.
If Floyd Mayweather Jr. fights Manny Pacquiao before Dec. 31, 2010, they would be listed at -175 and +110 respectively.
Get a 20% Bonus on Your First Deposit  Minimum deposit is just $20.  Open your online betting account with $100, get a FREE $20.  This offer is for Gambling911.com readers ONLY so click here to open your account!  USE BONUS CODE GAMBLING911 when joining.  Opening an online betting account is easy at Sportsbetting.com. They accept deposits by VISA, MasterCard, Pre-Paid Gift Cards, Money Transfer, Cash Transfer and over the phone.