Under is 6-0 in Last Six Games of Series vs. St. Louis
Published on:
May/14/2023
All the latest betting news on the Milwaukee Brewers that should help bettors make smart decisions before pulling the trigger.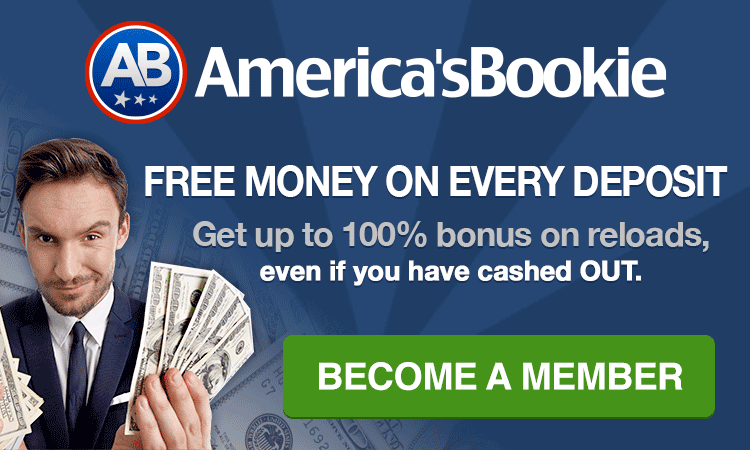 Brewers-Cardinals Series
(May 15, 2023) - Milwaukee comes into their series against the Cardinals with a 23-17 record.  They won five of their last ten games.
The UNDER is 6-0 in this series.   There really is no edge as far as the winning side goes in this series of late.   But St. Louis is just 16-25.
Milwaukee opened this series as a -115 favorite.
St. Louis Cardinals career statistics vs. Freddy Peralta, they are 31 for 113 (.274).  Nolan Arenado (.276) is 7 for 19 (.368) against him with 3 home runs.
More Hot and Cold Trends
Brewers are 1-5 in their last 6 road games.
Brewers are 1-6 in their last 7 after allowing 5 runs or more in their previous game.
Cardinals are 6-1 in their last 7 overall.
Red Sox-Brewers
(April 21, 2023) - These teams met last year with Milwaukee going 2-1 in the series.  They hadn't previously faced off since 2017.  The Brewers are one of the hottest teams at the moment, winning six of their last eight.  The Red Sox have been holding their own hanging around the .500 mark, but more importantly going 5-2.
Brewers-Mariners
These teams last met in 2019 in Milwaukee with the Mariners going 2-1. 
Brewers-Padres
Milwaukee was 5-1 in the last 6 meetings in San Diego and the Under had occurred in the last six games in San Diego.  This series was a mixed bag with the total, two went Over and the other two went Under.  The Brewers walked away 3-1 against the Padres at the conclusion of this series.
Brewers were 13-3 in their last 16 road games with the total set at 6.5 or lower.
Freddy Peralta started on Saturday and owned a 0.75 ERA with a 2-0 record.   While not the biggest sampling, Padres had hit 5 of 28 at bats and were .179 with everything Nelson Cruz.  He had 3 RBIs in five at bats prior to Saturday's game.  Cruz ended up going 2-for-3 with three RBI and a walk Saturday against the Brewers.  Freddy Peralta surrendered five runs in five innings.  This was the Brewers only loss.  Peralta's performance went completely against the prior trend.
Brewers 7-3 in AZ After Game 1 of Series
(April 11, 2023) - Zac Gallen struck out 11 over seven innings, Christian Walker smacked a two-run homer and the Diamondbacks won their fourth straight game, beating the Milwaukee Brewers 3-0 Monday.
While the Brewers were 18-8 in the last 26 meetings, they were just 1-4 in the last 5 meetings in Arizona.
The Under had gone 10-2 in the last 12 meetings.
The Brewers were promising a $5000 payout for every $100 bet to win the World Series.
Under is 7-1 at Home Last Eight vs. Cardinals
(Updated April 11, 2023) - While not a large sampling coming into this series against St. Louis, the UNDER had gone 5-1 in the last six meetings in Milwaukee.  That sampling just got a lot bigger as the series closed 3-0 for the UNDER (two of which were not recorded in that 5-1 record).
The OVER has only occurred three times in the last 14 meetings.
More hot total trends for the Brewers in this series include:
Under is 8-1 in Brewers last 7 vs. National League Central (April 11)
Under is 6-1 in Brewers last 7 games vs. a team with a winning % below .400 (April 8)
Under is 5-1 in Brewers last 6 games with the total set at 6.5 or lower (April 8).
Under is 8-3 in Brewers last 11 after allowing 2 runs or less in their previous game (April 8).
Under is 11-4-1 in Brewers last 16 home games (April 11).
The Brewers were off to a hot 8-1 start so far in 2023.  Milwaukee currently pays out $5000 on a $100 bet should they win the 2023 World Series.
The Brewers beat St. Louis 4-0 Friday night. 
Milwaukee has three shutouts in its last four games. It has outscored its opponents 42-12 during its win streak.
"That's a really, really tough lineup," starting pitcher Brandon Woodruff said, who pitched four-hit ball into the sixth inning. "Those are some of the best hitters in the big leagues."
World Series Payouts as of March 30, 2023
Rot     Odds to win 2023 World Series     Moneyline
901     Houston Astros         +650
902     New York Yankees         +750
903     New York Mets         +850
904     Los Angeles Dodgers         +850
905     Atlanta Braves         +850
906     San Diego Padres         +850
907     Toronto Blue Jays         +1200
908     Philadelphia Phillies         +1600
909     Seattle Mariners         +2000
910     Cleveland Guardians         +2200
911     St. Louis Cardinals         +2000
912     Tampa Bay Rays         +2200
913     Texas Rangers         +5000
914     Minnesota Twins         +4000
915     Milwaukee Brewers         +5000
916     Chicago White Sox         +3300
917     Los Angeles Angels         +4000
918     San Francisco Giants         +5000
919     Baltimore Orioles         +6500
920     Boston Red Sox         +6500
921     Chicago Cubs         +8000
922     Miami Marlins         +10000
923     Arizona Diamondbacks         +12500
924     Detroit Tigers         +20000
925     Kansas City Royals         +20000
926     Cincinnati Reds         +25000
927     Pittsburgh Pirates         +25000
928     Colorado Rockies         +25000
929     Oakland Athletics         +50000
930     Washington Nationals         +50000
- Dan Shapiro, Gambling911.com