Kentucky Bows Out With Loss to KSU
Published on:
Mar/19/2023
Being able to bet on the NCAA Tournament is essential in the commonwealth of Kentucky.  BetOnline welcomes those from the Bluegrass State with a welcome bonus up to $1000 based on the deposit amount.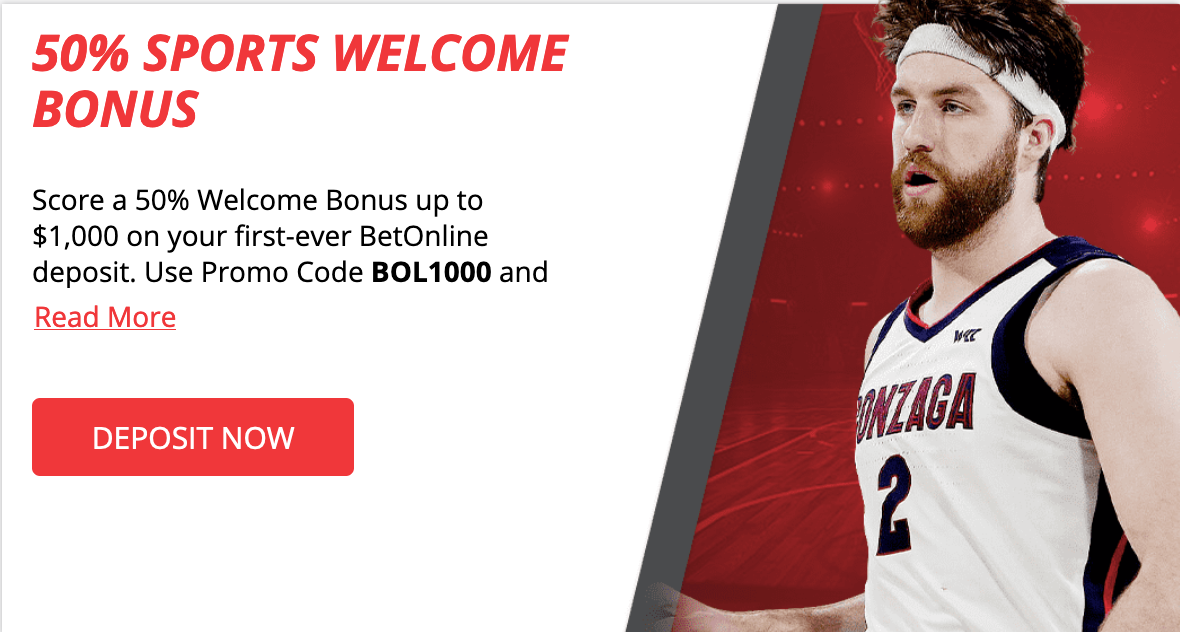 The Kentucky Wildcats kicked off the 2023 NCAA Men's College Basketball Tournament against the Providence Friars, advancing to the next round and facing off against another team representing a college basketball state powerhouse, the Kansas State Wildcats.  KSU is the last school in the state standing after No. 1 seed Kansas was knocked out of the tournament Saturday night by Arkansas.
Kentucky was listed as a -2.5 favorite in this one.  They owned a 22-11 record straight up but were sitting right at the .500 mark Against The Spread.
Oscar Tshiebwe collected a season-best 25 rebounds in the game against Providence.  Antonio Reeves scored 22 points and Toppin added 18 against Providence.
In the end, it wasn't meant to be as the other Wildcats team, Kansas State, walked away with the 75-69 win.
Kentucky Men's NCAA College Basketball Tournament History
The Wildcats are among the most storied schools in NCAA College Basketball Tournament history.  They've only missed a handful of Big Dances over the last two decades.
NCAA tournament champions
1948, 1949, 1951, 1958, 1978, 1996, 1998, 2012
NCAA tournament runner-up
1966, 1975, 1997, 2014
NCAA tournament Final Four
1942, 1948, 1949, 1951, 1958, 1966, 1975, 1978, 1984, 1993, 1996, 1997, 1998, 2011, 2012, 2014, 2015
NCAA tournament Elite Eight
1942, 1945, 1948, 1949, 1951, 1952, 1956, 1957, 1958, 1961, 1962, 1966, 1968, 1970, 1972, 1973, 1975, 1977, 1978, 1983, 1984, 1986, 1992, 1993, 1995, 1996, 1997, 1998, 1999, 2003, 2005, 2010, 2011, 2012, 2014, 2015, 2017, 2019
NCAA tournament Sweet Sixteen
1951, 1952, 1955, 1956, 1957, 1958, 1959, 1961, 1962, 1964, 1966, 1968, 1969, 1970, 1971, 1972, 1973, 1975, 1977, 1978, 1980, 1983, 1984, 1985, 1986, 1988*, 1992, 1993, 1995, 1996, 1997, 1998, 1999, 2001, 2002, 2003, 2005, 2010, 2011, 2012, 2014, 2015, 2017, 2018, 2019
NCAA tournament appearances
1942, 1945, 1948, 1949, 1951, 1952, 1955, 1956, 1957, 1958, 1959, 1961, 1962, 1964, 1966, 1968, 1969, 1970, 1971, 1972, 1973, 1975, 1977, 1978, 1980, 1981, 1982, 1983, 1984, 1985, 1986, 1987, 1988*, 1992, 1993, 1994, 1995, 1996, 1997, 1998, 1999, 2000, 2001, 2002, 2003, 2004, 2005, 2006, 2007, 2008, 2010, 2011, 2012, 2014, 2015, 2016, 2017, 2018, 2019, 2022, 2023
- Don Shapiro, Gambling911.com