Pacquiao - Mayweather Fight to Take Place March 13
Published on:
Dec/05/2009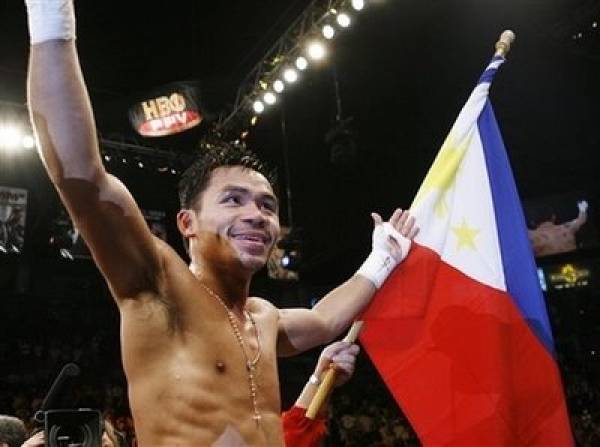 When will the Pacquiao - Mayweather fight be taking place?
That was the question being asked.  Not IF it will take place. 
All day Friday, Gambling911.com has been reporting on the possibility of a Pacquiao - Mayweather fight taking place within the next 6 months and on Saturday it appears the date has been set.
March 13 is what both camps have agreed upon according to ESPN sources.
Pacquiao and promotor Bob Arum met for two hours Friday to discuss the proposed deal, according to Pacquiao adviser Michael Koncz, who told The Associated Press that "Manny has some additional requirements, requests, which Arum didn't think was a problem.
"The requests of Manny were so realistic that Arum doesn't feel it's a problem and it's pretty much a done deal," Koncz said.
The deal would essentially result in a 50/50 split for the fighters.
Many experts expect the fight to eclipse the all-time pay-per-view record for sales, which is the 2.44 million buys generated by Mayweather's 2007 victory against Oscar De La Hoya.
Already, online bookmakers are licking their chops.
Sportsbook.com spokesperson, Dave Stanley, revealed to Gambling911.com on Friday that the Mayweather Pacquiao fight has been a "feeding frenzy" for the online bookmaker.
"The fight is not even officially scheduled to take place and the bets are already pouring in," Stanley said.
Sportsbook.com was one of the few online bookmakers taking bets on Pacquiao - Mayweather prior to a date being posted.
The line had not moved over the last 24 hours, with Floyd Mayweather still the -145 favorite and Manny Pacquiao listed at +115 odds.
The Pacquiao - Mayweather fight is expected to be one of the top 5 most bet on events of the year 2010.
Tyrone Black, Gambling911.com