Tunisia vs. Australia World Cup Match Prop Bets
Published on:
Nov/23/2022
Tunisia and Australia face off in Group D with Tunisia around an Even odds favorite and Australia promising a payout of $30 for every $10 bet.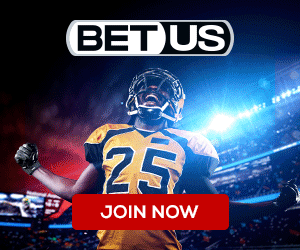 The Arab teams continued to impress at this year's World Cup with Tunisia holding Denmark to a 0-0 score.
"It's amazing what (Saudi Arabia) did," Tunisia defender Montassar Talbi said of that country's shock win over tournament favorite Argentina. "We watched a bit of the game in the dressing room. We saw the results. It gave us maybe a little power. We are proud of them. For the Arab countries, too."
"I'm always proud to represent Tunisia and we always go on the pitch 100% committed," midfielder Aïssa Laïdouni said after the win.
France beat Australia 4-1 on Tuesday.
With Karim Benzema's sidelined for France, Kylian Mbappe scored one and set up the second of Olivier Giroud's two goals to help the defending champions to victory.
The BetUS betting experts analyze the World Cup match between these two teams.  This game will take place 5 am ET Saturday November 26. They go over the latest betting trends, and best value 2022 World Cup odds available and share their picks and expert predictions for this Group D match.
Tunisia vs. Australia Prop Bets
Rot     Correct Score     Moneyline
1001     Tunisia 1-0         +600
1002     Tunisia 2-0         +900
1003     Tunisia 2-1         +900
1004     Tunisia 3-0         +2000
1005     Tunisia 3-1         +2000
1006     Tunisia 3-2         +4000
1007     Tunisia 4-0         +4000
1008     Tunisia 4-1         +5000
1009     Tunisia 4-2         +6600
1010     Tunisia 4-3         +15000
1011     Tunisia 5-0         +10000
1012     Australia 1-0         +900
1013     Australia 2-0         +1800
1014     Australia 2-1         +1400
1015     Australia 3-0         +4000
1016     Australia 3-1         +4000
1017     Australia 3-2         +4000
1018     Australia 4-0         +10000
1019     Australia 4-1         +8000
1020     Australia 4-2         +12500
1021     Australia 4-3         +20000
1022     Australia 5-0         +40000
1023     Draw 0-0         +650
1024     Draw 1-1         +550
1025     Draw 2-2         +1800
1026     Draw 3-3         +6600
1027     Draw 4-4         +50000
Rot     Winning Margin     Moneyline
1059     Tunisia by 1         +275
1060     Tunisia by 2         +550
1061     Tunisia by 3         +1400
1062     Tunisia by 4 or more         +2500
1063     Australia by 1         +400
1064     Australia by 2         +1100
1065     Australia by 3         +2800
1066     Australia by 4 or more         +5000
1067     Score Draw         +350
1068     No Goal         +650
Rot     Match Result and Both Teams To Score     Moneyline
1097     Australia Wins and Both Teams To Score - Yes         +700
1098     Australia Wins and Both Teams To Score - No         +450
1099     Tunisia Wins and Both Teams To Score - Yes         +400
1100     Tunisia Wins and Both Teams To Score - No         +250
1101     Draw and Both Teams to Score - Yes         +350
1102     Draw and Both Teams to Score - No         +650
Rot     Total Goals and Both Teams To Score     Moneyline
1103     Over 2½ and Both Teams To Score - Yes         +160
1104     Over 2½ and Both Teams To Score - No         +1000
1105     Under 2½ and Both Teams To Score - Yes         +500
1106     Under 2½ and Both Teams To Score - No         Ev
- Alistair Prescott, Gambling911.com