Twitter Study Shows Which US States Hated Golf Merger the Most
Published on:
Jun/09/2023
The world of golf was turned upside down this week, and with the groundbreaking news of the PGA-LIV-European merger came a medley of reactions.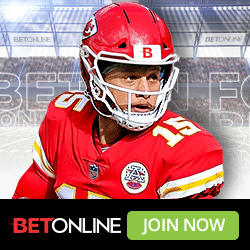 Some fans rejoiced, while other shook their heads. Some players cried foul, while others saw it as a positive step toward the future of the game.
The sentiment seems split at this point, but now we can see which U.S. states despised the golf merger the most.
BetOnline.ag conducted a study using geo-tagged Twitter data since the merger news broke Tuesday morning. The study tracked negative sentiment tweets, hashtags and keyword phrases about the merger.
For example, the analysis included tweets such as #BoycottPGA, #BoycottPGATour, #BoycottPGALIV, "Jay Monahan resign," "Jay Monahan hypocrite" and "PGA sellout."
More than 100,000 tweets were collected in total.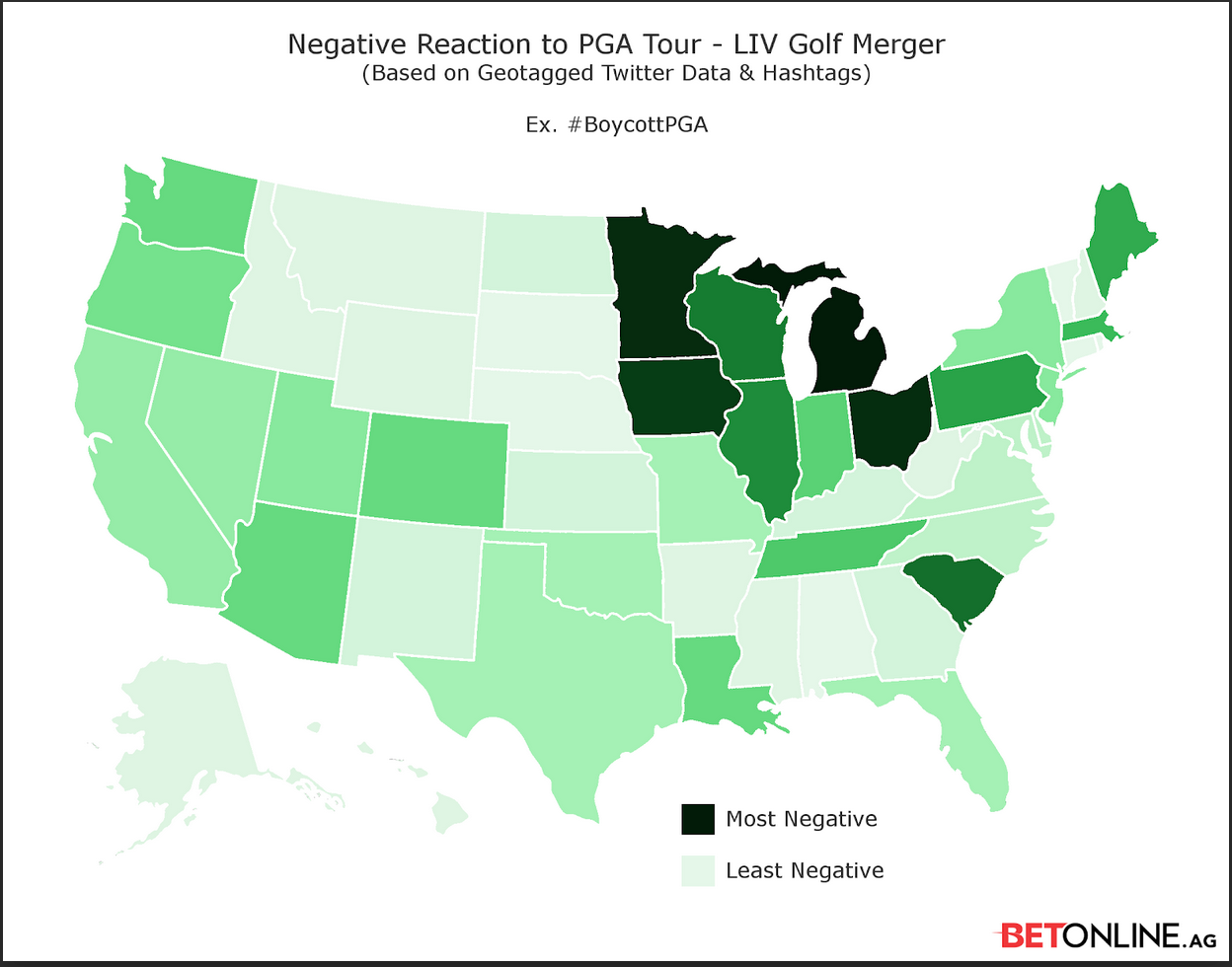 The Top 10 states with a negative reaction to the merger are as follows:

1. Michigan
2. Minnesota
3. Ohio
4. Iowa
5. South Carolina
6. Wisconsin
7. Illinois
8. Pennsylvania
9. Maine
10. Tennessee
- BetOnline Press