Will DraftKings Close My Account if I Win Too Much?
Published on:
Mar/25/2023
"Scale makes it easier to limit sharp bettors and bonus hunters", DraftKings CEO Jason Robins recently stated

Limited competition courtesy of a saturated marketplace full of immitators means the situation is only going to get worse

There are still attractive alternatives such as the offshore sportsbooks and local bookies and even running your own sportsbook
Throughout the years ever since DraftKings took the regulated US market by storm, that popular sports betting site (#2 in terms of marketshare after FanDuel according to Eilers & Krejcik Gaming) has often been criticized for closing accounts of players they deem to be "too sharp".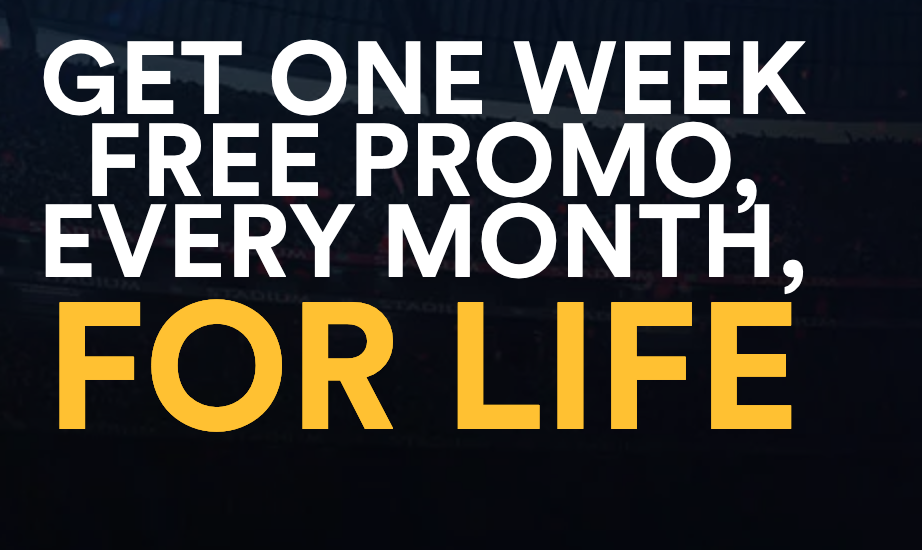 Go to the Reddit website and you'll read countless stories.  Twitter will occasional have folks voicing their outrage as well.
"After being restricted and under investigation since January 27th, the Fraud team elected to close my account today. They cited "associated high risk" and have yet to clarify. Since January, I haven't been given a real reason for the investigation or what they were investigating. Only that it was in "suspicion of violating terms or guidelines." I have no idea what terms or guidelines i am being cited for and they would never be more specific. But I haven't violated anything on purpose. This morning they closed my account and took with it the money that was in there that I haven't been able to touch since January. If you guys have similar experiences or any insight please share."
But DraftKings makes no secret of their disdain for winning players.  It seems those who win consistently are automatically lumped in as being to "sharp" or "professional". 
"Scale makes it easier to limit sharp bettors and bonus hunters", DraftKings CEO Jason Robins proudly proclaimed while on stage at the JP Morgan's Gaming, Lodging, Restaurant & Leisure Management Access Forum in Las Vegas in March 2023.
Circa Sportsbook and Pinnacle Sports are two online sportsbooks operating in the regulated market that do not shy away from taking on sharp action, but Circa operates in only a handful of US states while Pinnacle at the moment can only be found in Canada (as far as the North American market goes). 
Herein lies the problem, there just isn't enough competition to keep DraftKings from enacting these types of policies.  It's like consolidation of the airline industry in the US.  Airlines lure flyers with cheap fares then provide a lousy product, and it's only going to get worse when Spirit and JetBlue merge.  There are only around six big airlines for which most markets are dominated by just one or two and the smaller markets offer limited, sometimes more costly, flights.
There are certainly more sportsbooks than there are airlines in the US market, but most operate in only a handful of states.  Most enact policies similar to DraftKings.  We just don't read about it as much since they have such limited marketshare compared to a DraftKings or FanDuel.
"I think it's going to continue to get harder [for smaller operators] because there is a real scale advantage to this business," said Robins. "There are also real capital constraints for a lot of these companies right now."
Fortunately there are still options.
The Offshores
In some sense, these are safer than your typical "regulated" sportsbook.  Most of the bigger names have been around for at least ten years (or longer than DraftKings and FanDuel).  Some, like BetUS, have been around for nearly 30 years (that's not a typo).
Sportsbooks like BetUS are considered more "recreational" but even they don't haphazardly boot customers.
The banking process has tended to improve in recent years when it comes to the offshore sportsbooks versus the regulated US marketplace.  Yes, you'll need to hone up on your knowledge of Bitcoin.
While it's true that the likes of a FanDuel, DraftKings and BetMGM get to offer a wider range of deposit and withdrawal methods compared to the offshores, looks can be deceiving.
Gina Fiore of Unabated writes:
"FanDuel only having one cashier in the entire state of Arizona doesn't help the woman sitting at The Last Stop truck stop on the Nevada/Arizona border when she needs to quickly get thousands of dollars into her account. Heading into a 7-Eleven to do a $500 Pay Near Me deposit is helpful, but not by much.
"Depositing remotely in Nevada requires paying a fee to use Play+, a third-party digital wallet that specializes in gaming. Outside of Nevada, books have a multitude of banking issues from near-constant credit card and bank denials, to taking days to credit wire deposits."
The Locals
Local bookies can be found in every town and city in every state, whether regulated or not.  The key is finding a respectable bookmaker.
They'll be hanging around pool halls, sports bars and horse tracks, but not all bookies are made equal. 
Finding the right one is often done through referrals. It's amazing how many folks living in states where sports gambling is licensed and regulated still opt to use their local guy (or gal).  We stumble upon these folks all the time in our travels.
Local bookis allow individuals to play on credit and anonymously.  Some do employ the DraftKings model and boot those players they deem to be winning too much, but, hey, there might be something better if you really are too sharp.
Be the Bookie
If you can't beat 'em, join 'em.
Pay Per Head companies offer an excellent opportunity to own your own sportsbook.  The bookie software is free while the service itself is as low as $3 per active player per week.   This includes the odds, customized website for your players, reporting, live in-play betting, 24/7 customer service and a host of other bells and whistles.  Companies like AcePerHead even allow individuals to operate with a single player.
The savings are also extraordinary in that you're essentially eliminating the costs of running a wire room.  You work less and have fewer headaches than your grandfather did when he was a corner bookie back in the day.
In many ways, these other options are the equivalent of flying alternatives but without the high costs of traveling in a private jet.
- Aaron Goldstein, Gambling911.com