Odds for Super Bowl 2014: First Score of the Game, Quarter Wagering
ShareThis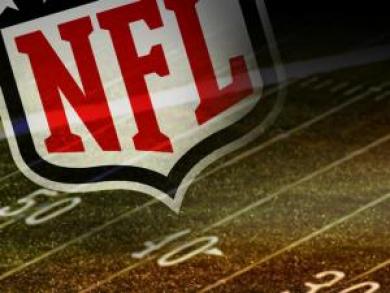 WagerWeb.com had your odds for Super Bowl 2014 first score of the game, quarter wagering, how many yards will the first touchdown be, length of first and last field goal and much much more. WagerWeb.com offers huge 50-100% sign-up bonus (must use code AF6067 on signup form). Easy credit card deposits with just $10. Same day payouts. Mobile betting available.
First score of the game had Seattle scoring a touchdown pass or rush was at 5/1 odds. The field goal pays $35 for every $10 bet. Any other touchdown by Seattle as the first score in the game pays $200 for every $10 bet.
Denver touchdown pass as the first score pays $30 for every $10 bet while a touchdown rush pays $70 for every $10 bet.
There were also odds on the highest scoring quarter.
We have a bunch of these props below courtesy of WagerWeb.com.
First Half Result / Game Result

06:30 PM

161

Seahawks wins 1st half / wins game

+180

162

Seahawks wins 1st half / loses game

+600

163

1st half tie / Seahawks wins game

+1500

164

Broncos wins 1st half / wins game

+120

165

Broncos wins 1st half / loses game

+650

166

1st half tie / Broncos wins game

+1000

06:30 PM

119

Seahawks Touchdown Pass

+500

120

Seahawks Touchdown Rush

+500

121

Seahawks Field Goal

+350

122

Seahawks Safety

+4000

123

Seahawks Any Other Touchdown

+2000

124

Broncos Touchdown Pass

+300

125

Broncos Touchdown Rush

+700

126

Broncos Field Goal

+350

127

Broncos Safety

+4000

128

Broncos Any Other Touchdown

+1800

06:30 PM

112

1st quarter

+400

113

2nd quarter

+180

114

3rd quarter

+250

115

4th quarter

+180

06:30 PM

116

Seattle Seahawks

+110

117

Denver Broncos

-140

118

Neither

+3300

Team to score first / game result

06:30 PM

167

Seahawks score first / wins game

+300

168

Seahawks score first / loses game

+230

169

Broncos score first / wins game

+220

170

Broncos score first / loses game

+285
- Mary Montgomery, Gambling911.com
Submitted by Mary Montgomery on Thu, 01/23/2014 - 20:07