Breaking News
PokerNews.com suggests there are five British players were should pay special attention to at this year's World Series of Poker.
Rumors have been swirling in recent weeks that the Sands Bethlehem casino could be acquired by MGM.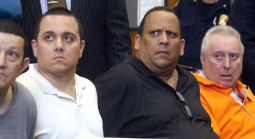 Vito Badamo, 54, was also charged with peddling drugs like Viagra and Cialis and running loansharking rackets.