The leading online poker site has signed a sponsorship agreement with the National Hockey League's Calgary Flames, and to celebrate, they are giving away tickets to the Flaming C's March 11 home ga
Submitted by Guest on, Dec/31/2009
Gambling and sports moved a step closer yesterday when the Pennsylvania Lottery announced that it was selling $2 instant-game tickets featuring the logos of the Flyers and Pittsburgh Penguins.
The lottery struck deals with the teams and the NHL, just as it had with the Eagles, the Pittsburgh Steelers, and the NFL, and before that, with the Phillies, the Pittsburgh Pirates, and Major League Baseball.
The hockey tickets will be on sale during the NHL season. The lottery says it designates all proceeds to older residents in the state.
Submitted by Guest on, Dec/26/2009
Early NFL betting for Week 6 has three teams in particular getting extremely lopsided action.  They are the three most bet on teams of the week in the NFL.
Submitted by Don Shapiro on, Oct/13/2009
With the 2009-10 National Hockey League season opening Thursday, Hockey Betting fans have j
Submitted by Guest on, Sep/28/2009
The AFC East has become a personal playground for the New England Patriots over the course of the last decade, as they have dominated the division. According to oddsmakers at Sportsbook.com, it is expected to remain that way in 2009, as the Patriots boast a regular season wins prop of at least four more wins than the Jets, Bills, and Dolphins.
Submitted by Payton on, Aug/11/2009
This Stanley Cup Game 3 betting preview is courtesy of SBG Global.
Submitted by Guest on, Jun/02/2009
Sportsinteraction.com has made the Detroit Red Wings a -164 favorite to w
Submitted by Ean Lamb on, May/30/2009
The 2009 Stanley Cup Final gets underway this weekend and betED.com has odds for the series and Game 1, as well as a great prop bet for hockey betting fans.
Submitted by Guest on, May/29/2009
SBG Global Opening Line: Penguins  -  200 ,  Total  5.5 Under - 120
The Pittsburgh Penguins begin the Eastern Conference finals at home as they host the Carolina Hurricanes in Game 1 on Monday.    Led by superstar Sidney Crosby, the Penguins took out the Washington Capitals in the last round and now they look forward to starting at home against Carolina.  Crosby has 12 goals and 21 points in 13 games in this year's playoffs.
The Penguins are trying to reach the Stanley Cup Finals for the second consecutive year.
Submitted by Guest on, May/18/2009
It's a busy weekend in both the NBA and NHL Playoffs and Sportingbet.com has Live Betting available for all the action, including an NBA doubleheader on Sunday.
Submitted by Guest on, May/07/2009
Breaking News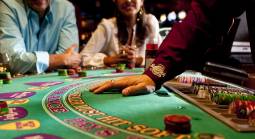 The House of Representatives has approved amended agreements that could lead to Connecticut's first casino on nontribal land.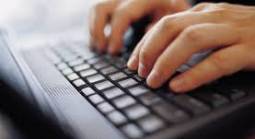 Do you want your bookie business to stand out?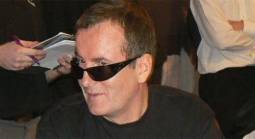 Phil Ivey, one of the greats in the world of poker, and the late Dave "Devilfish" Ullioit have been inducted into the Poker Hall of Fame over the weekend.