Craig Wright Media Darling as Some Ponder BSV Hitting $10K
Published on:
Dec/07/2021
No matter where you looked yesterday, Dr. Craig "Satoshi" Wright appeared everywhere, or at least news of his landmark win in a Miami court did.
The Australian computer scientist who has long claimed to be the inventor of Bitcoin largely prevailed on Monday in a Florida jury trial over whether the estate of a former business partner deserved half of a Bitcoin cache worth now roughly $54 billion.
Wright, the defendant in this case, was cleared of nearly all issues in the dispute, including that half of the 1.1 million bitcoin in dispute belonged to the family of Dave Kleiman, the former partner and computer forensics expert.
While concluding that Wright was not liable for fraud, jurors did award $100 million in intellectual property rights to W&K Information Defense Research LLC, a joint venture between the men. The trial began on Nov. 1.
"This has been a remarkable good outcome and I feel completely vindicated," Wright said in a video message. "There are still more fights. We are going to make everything change: cryptocurrency to digital cash the way it's meant to be."
Nearly all the major US media outlets covered the verdict.
Scroll Down

Our colleagues over at CoinGeek.com were all over the local news in Miami.
Kurt Wussert, Jr., who exhaustively covered the trial from Day 1 with video updates at the conclusion of each day's testimony, spoke to local NBC affiliate NBC 6 South Florida.
Even better perhaps, he received national exposure discussing the verdict via the Associated Press.
I'm on the news! https://t.co/rTkn9dcSAd

— Kurt Wuckert Jr (@kurtwuckertjr) December 7, 2021
December 7, 2021
All the positive news surrounding the outcome of the Kleiman-Wright trial had some wondering whether the price of Bitcoin Satoshi Vision (BSV), which Wright backs and promotes as his original vision, could some day hit $10,000.  As of Tuesday morning, BSV was priced at $164.19, climbing from $117 prior over the past 24 hours.
Posting on Reddit or Twitter about digital assets is posting about digital assets, not using digital assets, writes Dr. Michael Wehrmann in a piece fo CoinGeek.
"Remember BTC proponents posting hourly Twitter updates on merchants accepting BTC as a payment method? Sounded like adoption, looked like adoption, was the opposite of adoption though. Nobody actually used BTC for their daily life to pay things off, even though merchants accepted it here and there.
"Due to the "store of value" and "digital gold" mentality in BTC, people rather spent their fiat money. So BTC could easily generate applications in the form of merchants accepting BTC, but was not able to bring users to make use of BTC at all."
Scroll Down For More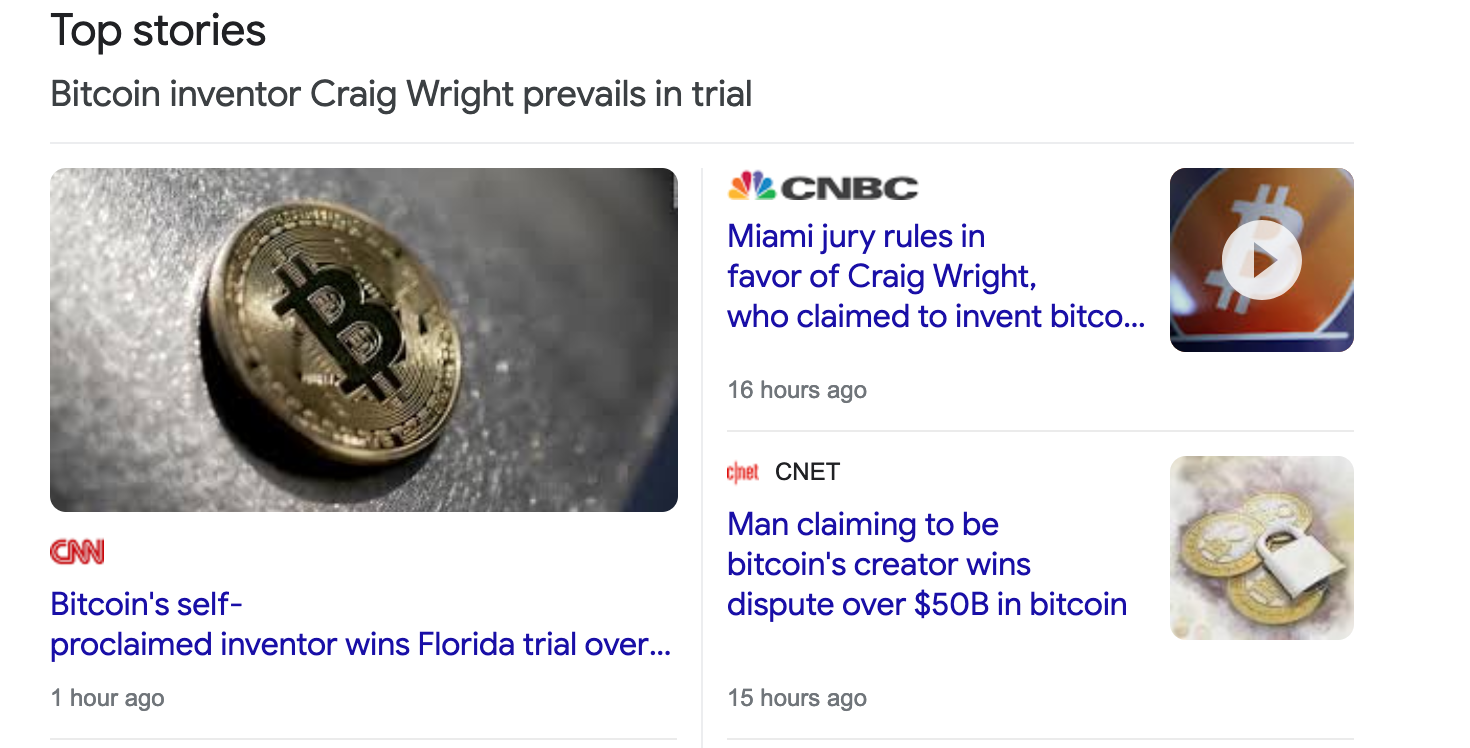 Wehrmann points to real use cases for Bitcoin SV.   These include Money Button, a user friendly Bitcoin SV service provider, right now already has 150 active businesses using it.
"Keep in mind that Money Button in its current form has been around just since late 2018. It is not hard to imagine Money Button serving 10,000 businesses in a not too distant future. More than 1.3 million button swipes were already done via Money Button, exponentially growing."
He also points to wallet providers Handcash and Centbee, who have not commented on their specific user base numbers.
Timothy Johnson, Gambling911's resident expert on all things BSV, tells us that the CryptoFights game has been "generating a whole lot of the transactions over the BSV Blockchain." 
This is critical as more and more online gaming sites consider the seemingly unending potention of utilizing the BSV Blockchain.  The gaming sector, after all, helped boost BTC over the past decade as has a few other restricted market industries facing traditional banking obstacles.  Imagine what these and more accessible sectors can do for BSV.
But is the $10,000 price realistic?
"At CoinGeek London 2020, EHR Data Inc.'s representatives laid out their plan to make use of Bitcoin SV concerning health data," Wehrmann writes.  "They were very specific about the number of transactions processed on Bitcoin SV doing so:
"That's going to generate 16 billion to 32 billion Bitcoin SV transactions. So when you look at those numbers, right, it's an amazing rate, we're talking 5-6 thousands transactions per second, right? So it's huge, and that's why we went with Bitcoin SV.
"Repeat that: 5,000 to 6,000 transactions per second—and this is just EHR Data Inc.'s data alone, any other similarly big player would add another huge amount of transactions on top of that."
- Alejandro Botticelli, Gambling911.com