Bet on the Rutgers Scarlett Knights This March Madness 2022: Why Pick Them for Your Office Pool
Published on:
Feb/19/2022
Betting on the Scarlett Knights this March Madness 2022 or deciding whether you should select them for your office pool, check out these important stats below courtesy of Gambling911.com before you do.  Also don't forget to claim your FREE NO DEPOSIT $20 from our friends at BetAdrian.  Betting accounts can be anonymous and available from anywhere in the US and beyond. Note: Gambling911.com does not promote sports betting in the state of New Jersey.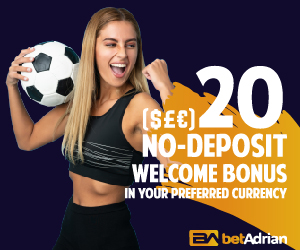 Profit or Loss Betting Rutgers Against The Spread
This assumes you bet this team in every game (recommended to do so at various books as not to result in reduced limits) - Monthly winning percentage
2021-22
February (as of 19th) - 70%
January - 50%
December - 20%
November -10%
2020-21
March - 70%
February - 60%
How Good is Rutgers
Following a slow start, Rutgers is playing as good - or better - than many of the teams in the Top 25 right now.  Do not be fooled by the 16-9 record they had coming into their February 20 game versus Purdue.  
The Scarlett Knights had won four straight games against ranked opponents, even beating the ranked Fighting Illini by 70-59.  All of these wins were dominating. 
The winning streak against ranked teams is the longest in school history for the Scarlet Knights (16-9, 10-5 Big Ten). There's a chance to continue the streak with games at No. 5 Purdue on February 20 and home against No. 15 Wisconsin a few days later. The last team to win four straight against ranked teams in the regular season was Michigan State in 2019-20.
On Sunday night, Rutgers came back to reality however, losing to Purdue 84-27.
Why You Should Bet Rutgers This March Madness
Rutgers began the season playing way below expectations and covering in just 10% of their games as a result.  By January they were covering the spread in half their games and as of February they've been doing so in 70%.  To say Rutgers has been trending in the right direction of late is a pretty big understatement.
As a home favorite dating back to 2020, the season Rutgers started getting good, the Scarlett Knights have gone 16-4 as a home favorite Straight Up.  Because Rutgers was still rated so poorly towards the bottom of the Top 60 teams heading into late February/early March, they should not be be big enough favorites that the moneyline will be much of a turnoff if they are favorites. But at the current pace, Rutgers is hot to take Against The Spread.
Why You Should Avoid Betting Rutgers This March Madness
There is always a chance Rutgers will revert back to November and December's play. The Scarlett Knights were never horrible.  It's just that they were playing .500 basketball and well below expectations heading into this season.  Rutgers did not cover a spread until their 7th game of the season and they began 2021-22 with a 2-10-1 record Against The Spread.
- Tyrone Black, Gambling911.com