Dubai and United Arab Emirates Internet Censorship Hits All Time Low
Published on:
Jul/11/2008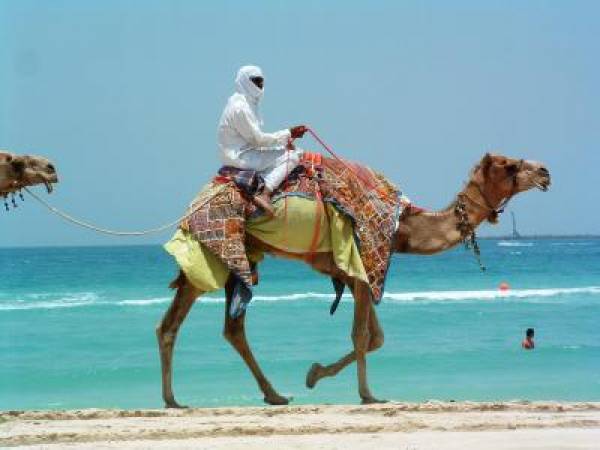 Want to read your favorite website - Gambling911.com - during your next visit to Dubai or the United Arab Emirates?  You can't.  That's because the popular family friendly website is blocked for what the "censorship police" call "content inconsistent with the religious, cultural, political and moral values of the United Arab Emirates".
"I could not access my favorite website Gambling911.com," Roberto Castigliani, a web proprietor for TheOnlineWire.com, informed us this week.  Castigliani, who stayed at one of Dubai's most prestigious hotels, suffered withdrawal symptoms his entire vacation.  "I felt like I was in the middle of the desert, in some uncivilized remote part of the world."
While he was certainly in the middle of the desert, Dubai and the United Arab Emirates is a far cry from uncivilized.  It's one of the fastest developing countries in the world and among the wealthiest.  And by Middle Eastern standards, Dubai is supposedly among the more liberal cities in the region. 
In the United Arab Emirates, internet censorship centres on two distinct areas; pornography and the criticism of Gulf governments, according to a BBC report.
"Gambling911.com falls into neither category," expressed the site's Operations Manager, Payton O'Brien.  "Nudity is never displayed on the website, and cussing is not allowed."
Gambling911.com also encompasses worldwide family values while steering clear of political biases.
The site does embrace a risqué personality by the name of Sparky Collins - a transgender type who routinely engages in salacious activities with Playboy Playmates.  
Collins is no stranger to censorship.  He had to flee on an innertube some 90 miles from Cuba to Florida where he became an American citizen.  It took two tries.  The first attempt occurred in stormy shark-infested waters.  One of his "escapees" fell overboard and was eaten by a shark.
The Cuban government is working hard to prevent its citizens from surfing the net without restraint, according to the same BBC report. Shops in Havana might appear to sell high-quality computers, but actually making a purchase is impossible for Cubans without special approval, which is rarely granted.
"Nobody I know - my family - my friends - they cannot read what I write on Gambling911," said Collins, who next week will be photographing the Miami Beach Fashion Week for major magazines.  "I think censorship is wrong.  Only senior government officials and foreigners can access there (in Cuba).  The authorities, they say these restrictions are for Cuban people's 'social and collective us'.  I do not buy this argument."
Another of Gambling911.com's reporters is also classified as "inconsistent with the religious, cultural, political and moral values of - not just the United Arab Emirates - but of most countries" - that would be Jenny Woo.
"She has toned down quite a bit," claims O'Brien.  "We've molded her into the pristine family image this site routinely reflects.  She now conforms to our strict standards as does Sparky (Collins) and the always pure Carrie Stroup.  All are right up there with Hannah Montana in terms of ideal role models in our opinion."
Gambling911.com Management - while not wanting to offend one of its primary sponsors, Bodog admitted that promotion of that company's now retired founder, Calvin Ayre, and his deviant promiscuous lifestyle may have contributed to G911's blockage in Dubai. 
It is not clear how the monopoly internet provider, Etisilat, determines what contravenes the country's values. There is a right of reply on any blocked site message though, allowing surfers to suggest it be made accessible.
"We will be replying!" O'Brien vowed. 
-----
Jagajeet Chiba, Gambling911.com
Originally published July 10, 2008 1:21 pm ESt