Bitcoin: Fake Elon Musk Giveaway Scam 'Cost Man £400,000'
Published on:
Mar/16/2021
The cryptocurrency space is bound to attract its fair share of scammers.  Such is the case with a reported fake Elon Musk giveway recently.
A German gentleman, only known by the name Sebastian, told the BBC: "Musk tweeted, 'Dojo 4 Doge?' and I wondered what it meant.
"There was a link to a new event below, so I clicked on it and saw that he was giving away Bitcoin!"
Sebastian followed the link to a professional-looking website where the Bitcoin giveaway looked to be in full swing.
A countdown timer appeared on the site and visitors were told they could double their money.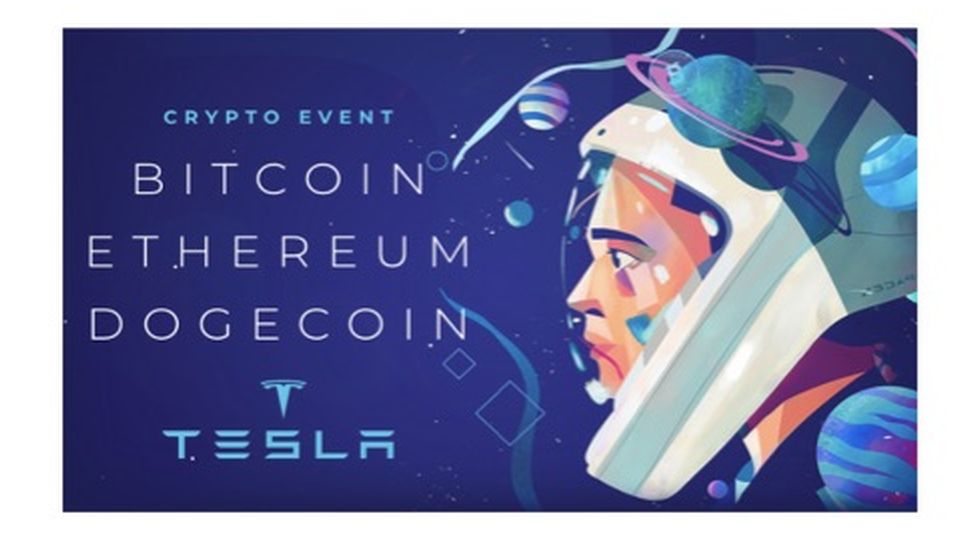 From the BBC:
The competition was apparently being run by Elon Musk's Tesla team. It invited people to send anything from 0.1 Bitcoin (worth approximately £4,300) to 20 Bitcoin (approximately £860,000), and the team would send back double the amount.
Sebastian double-checked the verification logo next to Elon Musk's name, and then tried to decide whether to send five or 10 Bitcoin.
"'Take the maximum', I thought, this is definitely real, so I sent 10 Bitcoin."
For the next 20 minutes as the timer wound down, Sebastian waited for the prize to land in his Bitcoin wallet.
From his house in Cologne in Germany he sat there refreshing his screen every 30 seconds.
He saw Mr Musk send a fresh cryptic tweet and felt reassured that the giveaway was real.
But slowly the timer on the website ran down to zero, and Sebastian said: "I realised then that it was a big fake.
Needless-to-say, Sebastian didn't get any sleep that night.
Analysts at Whale Alert in Amsterdam had watched in horror as Sebastian's 10 Bitcoin were transferred and then cashed out anonymously a few days later.  A single Bitcoin today is worth around $50,000, though the price briefly shot above $60,000 this past weekend.  The loss was likely around $500,000.
They were able to identify which Bitcoin addresses or wallets are operated by so-called "giveaway scammers" and have tracked the increasing amount of money they are making. Sebastian's 10 Bitcoin was the most they'd ever recorded being lost in one transaction.
Authorities, they say, have done nothing to prevent these occurrences.
And the numbers are damning, according to the BBC, noting that these types of scams first emerged in 2018 and the scammers:
Researchers says scammers are making record-breaking sums in 2021. Giveaway gangs have already made more than $18m (£13m) in the first three months of this year, compared with the $16m made in total for the whole of 2020.
Data also suggests the number of victims this year is set to eclipse previous years. In 2020 around 10,500 people fell for the scams, but already this year researchers say they've tracked 5,600 who have sent money.
The criminals haven't altered the scam much since its itception but sometimes use stolen accounts of prominent people to ensure they have the blue 'verified' tick to make the account seem more trustworthy.
The likeness of Elon Musk, in particular, is widely used at least for the past year to perpetrate these types of scams with millions of dollars estimated to have been lost.
Sebastian Sinclair (not the same Sebastian victimized in the BBC report), reported on the phenomenon back in July of last year for CoinDesk. 
He noted another common platform utilized to perpetrate the scam: YouTube.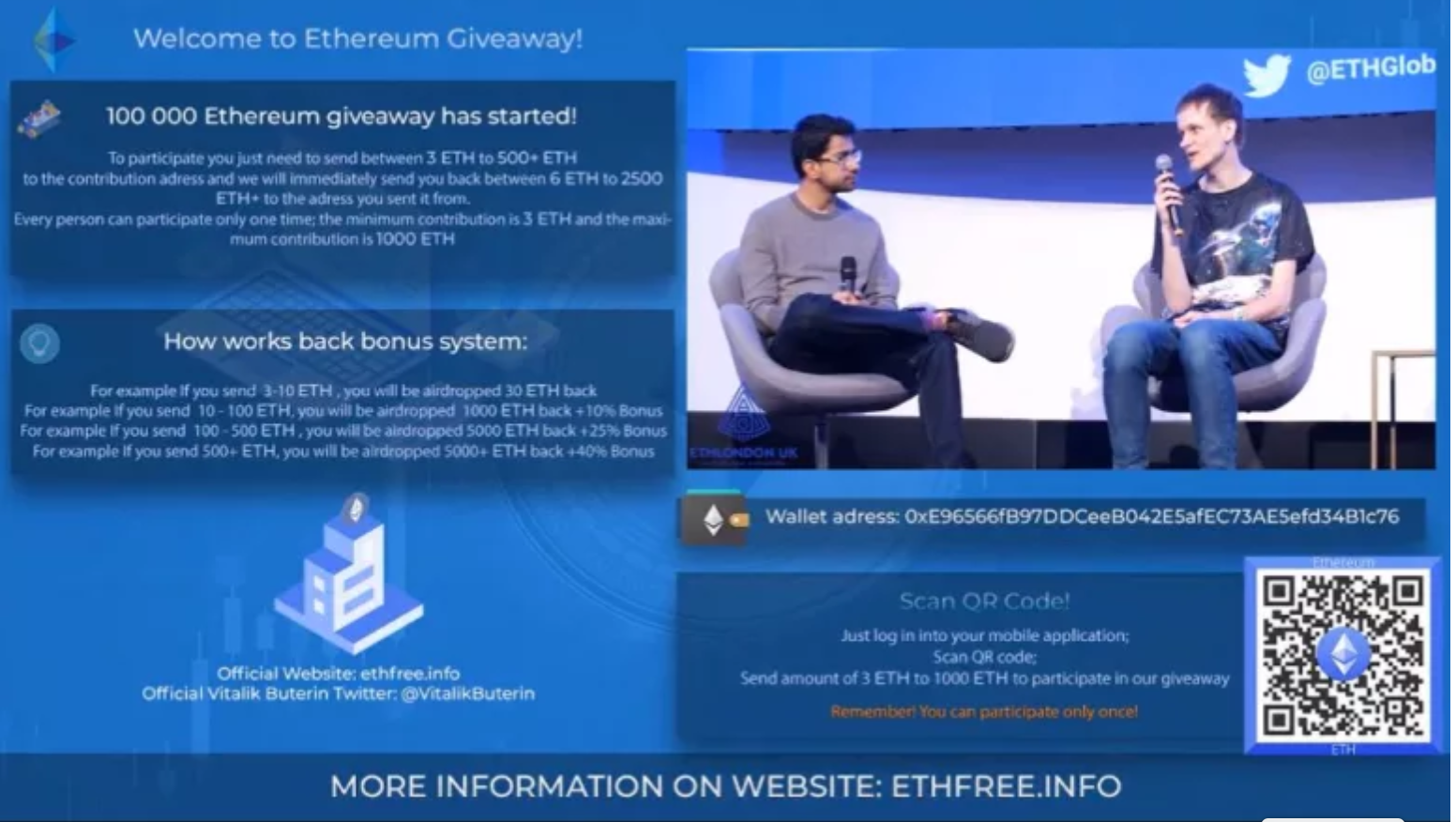 In scam videos posted back in July, the identities of Ethereum founder Vitalik Buterin and one of the founders of the Gemini Exchange were used to lure people into giving up cryptocurrencies like bitcoin and ether by telling them they could double their money. Clips taken from cryptocurrency events were edited into the scam video.
Gemini's Tory Cullen, Associate Director, Threat Detection & Response, issued a statement at the time:
These scams occur when hackers compromise a social media account and post deceptive content in order to solicit cryptocurrency from the account's followers. The deceptive content posted by these hackers usually references prominent cryptocurrency exchanges, celebrities, or business leaders in order to exploit the victim's trust.
Earlier this month, hackers associated with these scams escalated their activity when they compromised two YouTube channels that maintain over eight million subscribers. In this particular case, the hackers modified these channels to impersonate our brand, using the Gemini name and logo.
As for Sebastian, he has accepted that he will likely never see his money again.
"I threw my head on to the sofa cushions and my heart was beating so hard. I thought I'd just thrown away the gamechanger for my family, my early retirement fund and all the upcoming holidays with my kids.
"I went upstairs and sat on the edge of the bed to tell my wife. I woke her up and told her that I'd made a big mistake, a really big mistake."
- Alejandro Botticelli, Gambling911.com