Peter Wuille Resigns as BTC Core Code Maintainer as Investors Predict Bitcoin Dropping Below $10K
Published on:
Jul/12/2022
Pieter Wuille, a long time Bitcoin core maintainer, has announced his resignation.
The Belgian has been a contributor and maintainer for the BTC project since 2011 and also co-founded Blockstream in 2014 along with Adam Black.
Wuille's role in BTC's major code implementations include segregated witness signatures (SegWit), HD wallets, the libsecp256k1 code library, and Taproot/Schnorr.
Wuille says he will remain a contributor to BTC Core and related projects, but would resign the power to maintain (or change) the code.
Bitcoin Below $10K?
Bitcoin's more likely to tumble to $10,000, cutting its value roughly in half, than rally back to $30,000, according to a survey of investors.
The lopsided prediction underscores the bearish position investors have taken.
Retail investors are likely more apprehensive about cryptocurrencies whereas professional investors tended to be more open-minded.
Also of note: 28% of respondents expressed strong confidence that digital currencies are the future of finance.  20% believe they are worthless, according to the Bloomberg report.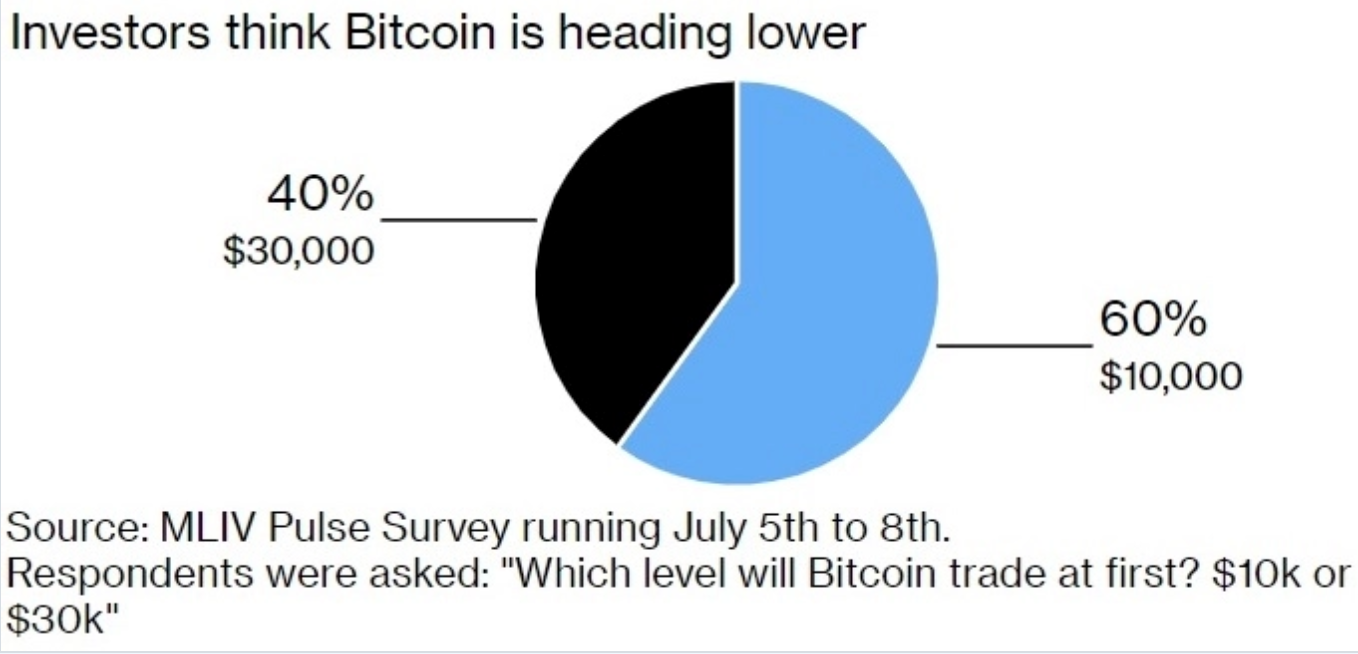 - Aaron Goldstein, Gambling911.com