Stock Market Worst Since 1970: Latest Odds
Published on:
Jun/30/2022
The S&P 500 is on track for the worst first half of a year in decades as BetOnline has released its July 31 closing number (30850.5 Points), which is pretty much the June 30 closing.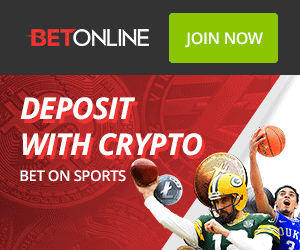 The Dow Jones Industrial Average shed 73 points, or 0.3%, on Thursday, the final day of the first half of the year. 
The S&P 500 slid 0.1%, and the Nasdaq Composite pulled back by 0.3%.  It will close Thursday having had the worst first half of a year since 1970.
The Dow and S&P 500 will see their worst three-month period in two years.  That's when Covid shut most businesses down for a period of time.
The Nasdaq Composite is down more than 20% over the last three months.  That's the worst performance since 2008.
"The markets are going to price in the recession before the recession actually happens and that's what you need to focus on as an investor," Courtney Garcia, senior wealth advisor at Payne Capital Management, said on CNBC's "Power Lunch" Thursday. "When you have a period like now where the markets are down more than 15% in the first half of the year, which has happened a couple times in history, they tend to have a really good second half of the year by an average of about 24% if you can believe that."
There is likely more pain ahead.
"When interest rates go up, it changes all the math," Charles Bobrinskoy, vice chairman of Ariel Investments, tells NPR. "It changes the math of buying a car, buying a house, buying a bond, and it changes the value of particularly tech stocks, whose earnings are far off in the future."
And that means that all that whipsawing on Wall Street of the last few months — including the massive single-day swings of more than 1,000 points — reflects real nervousness among investors, writes NPR's David Gura, adding that the Fed's actions may result in the U.S. economy falling into a recession.
- Aaron Goldstein, Gambling911.com