Final Four Betting Odds (2010)
Published on:
Apr/03/2010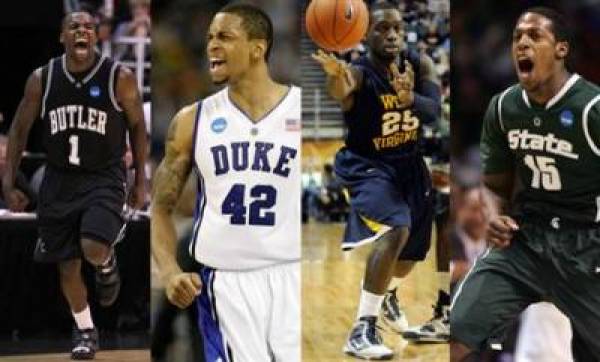 The latest Final Four betting odds had Butler as a -1 to -1 ½ favorite vs. Michigan State while Duke was a -2 to -2 ½ favorite against West Virginia.  Both games were getting relatively balanced action heading into Saturday afternoon.
For the Michigan State vs. Butler game, nearly half the books were offering a line of Butler -1 while the other half was offering Butler at -1.  Around 80 percent of the books were offering a line of Duke -2 ½ compared to the -2.
betED.com had Butler at -1 and Duke -2.
Home court advantage would seem to favor Butler but here is something to keep in mind: No school has won a Final Four in its hometown since 1975, when UCLA did it down the road from Westwood in San Diego.
"It comes with a lot of fun and excitement. But it also comes with distractions, as well," said Draymond Green, whose hometown of Saginaw, Mich., is two hours north of Detroit. "You know everyone. Everyone just wants to be around, from someone you knew in kindergarten to someone you just met last week.
"It's a big difference from just being in town for a regular-season game."
Meanwhile, another important consideration when looking at the Final Four betting odds for 2010: The favored Duke Fighting Irish have had a tough ATS performance against Big East teams this season, going 1-5-1 ATS. 
Click Here to Open an Online Betting Account With betED.com Today.  Receive a Free Cash Bonus Upon Joining
Tyrone Black, Gambling911.com