Notre Dame vs. Kentucky SEC/Big East Invitational Betting Preview
Published on:
Dec/08/2010
This Notre Dame vs. Kentucky SEC/Big East Invitational betting preview is courtesy of our friends at Sportsbook.com, where the line was Kentucky -5 with a total of 141.
One team is undefeated, the other team is facing a losing streak. One team has five seniors in its starting lineup. The other team has one senior on its entire team. One team is rated 23rd in the nation and rising. The other team is rated 16th and dropping. Welcome to Notre Dame vs. Kentucky.
Undefeated in eight games, the Irish are off to their best start ever under head coach Mike Brey. Despite losing player of the year candidate Luke Harangody to the NBA, the Irish are showing that a team's experience can help to close the gap when depth appears to be lacking.
Notre Dame is being led by senior guard Ben Hansbrough who is leading them in points and assists (15.8 PPG, 4.0 APG), and forward Tim Abromaitis (15.6 PPG, 6.9 RPG) who continues to be one of the most improved players in the Big East from year to year. Last season, Abromaitis averaged 18.2 PPG in league play. Forward Carleton Scott has become a double-digit scorer and is leading the team in rebounds (7.8 RPG). Forward Tyrone Nash (12.5 PPG, 7.0 RPG) is third on the Irish in scoring, and just behind Scott in the rebounding category.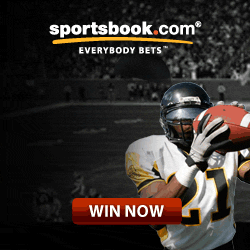 With victories over Georgia, California and Wisconsin that helped them win the Old Spice Classic, Notre Dame has gone a long way to enhance its tournament resume (never too early to talk about that stuff kids!). A win over No. 16 Kentucky would take the conversation to a whole new level.
Kentucky is in the part of its December schedule where it will play key out-of-conference rivals in contests that are only moderately important … if you consider bragging rights and life or death "moderately" important. The 'Cats are coming off of a 75-73 defeat at North Carolina in Chapel Hill. After Notre Dame, Kentucky has a contest against another cross-state rival, Indiana on Saturday. On New Year's Eve, John Calipari's kiddie 'Cats will complete the scheduling gauntlet with a game against Louisville, a surprising 6-0 to start the season. The Wildcats lost to UNC despite a 24-point effort from freshman guard Doron Lamb. Freshman Terrence Jones is leading Kentucky in both scoring and rebounding (19.0 PPG, 9.6 RPG), but struggled against the Tar Heels, tallying just nine points and six boards in 28 minutes of play before fouling out. Freshman Brandon Knight (17.0 PPG, 3.4 APG, 3.3 RPG) has been impressive as he continues to fully grasp Calipari's system.
The last time that Notre Dame started off this well was in 1973-74 when it began the season 12-0. That year, the biggest achievement for the Irish came when they broke up a certain 88-game winning streak belonging to some team from out west. That will not happen this year, but it doesn't mean that Mike Brey's squad won't have a chance to do something else memorable this year. Wednesday in Louisville they have a shot at another tournament-resume-boosting win. While Christmas is just 17 days away, March will be here before you know it, and the selection committee is always interested in who's been naughty and who's been nice.
Kentucky won four straight series meetings (SU and ATS) from 2001 to 2004, but Notre Dame was the most recent series winner, 77-67 in 2009. These two trends like Notre Dame to at least cover the spread on Wednesday night
NOTRE DAME is 18-5 ATS (+12.5 Units) versus good teams - outscoring their opponents by 4+ points/game over the last 2 seasons. The average score was NOTRE DAME 72.4, OPPONENT 66.7 - (Rating = 3*).
NOTRE DAME is 19-6 ATS (+12.4 Units) when playing against a team with a winning record over the last 2 seasons. The average score was NOTRE DAME 73.3, OPPONENT 66.3 - (Rating = 2*).
Sportsbook.com has just put up a variety of props on the Heisman Trophy. Who will finish with a higher finishing positition, Andrew Luck or Kellen Moore? Luck is -300 favorite. Get in the action now at Sportsbook.com.