Elon Musk Dubs Himself the "Dogefather" for SNL Promo Tweet
Published on:
May/06/2021
All eyes will be on SNL this Saturday night with Elon Musk set to host.  Plenty of folks are also discussing the potential for his favorite digital currency to rise in conjunction with his appearance.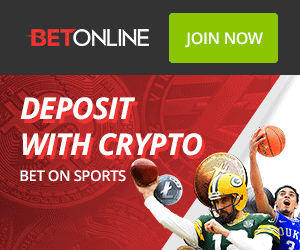 Musk has heavily touted Dogecoin, a cryptocurrency originally started as a joke that now ranks among the top five digital currencies in terms of value.
The SEC is likely to be watching as well.
Last week, the multi-tasking enterpreneur claimed that the U.S. SEC is sometimes 'too close' to Wall Street hedge funds.
"They have an important role to play in protecting the public from getting swindled, but are sometimes too close to Wall St hedge funds imo (in my opinion)," Musk said on Twitter.
"Strange that they aren't taking more action on some of the SPACs (special purpose acquisition companies)," he added.
In anticipation for Saturday's airing and potential consequences, BetOnline began taking bets on Musk's mentions during the show that include SpaceX, Tesla and Dogecoin.

There is often a fine line between promotions and stock pumps in the eyes of the SEC. 
Elon Musk already dubbed himself 'The Dogefather' in an SNL promo tweet, prompting real people to invest actual money in the joke crypto.
Dogecoin (DOGEUSD) shot up 32% in the wee hours of Wednesday morning after the billionaire made the tweet.
The Dogefather
SNL May 8

— Elon Musk (@elonmusk) April 28, 2021
"You all know what happens when Elon Musk tweets. We all make money," one user posted early Wednesday. "That's just how it is. That's how it's always been and that's how it will probably keep being, Lol."
An SEC investigation after the show is unlikely, based on the oddsmakers initialy assessment.
Will an SEC investigation be launched after show (SEC must investigate based on Musk's actions during the Saturday Night Live show. Investigation must occur before Jan. 1, 2022)
- Jagajeet Chiba, Gambling911.com