Custom Bookie Websites: Get Yours for Free
Published on:
Jan/17/2022
You do not have to go back all that far to remember the days when a sports bookmaker conducted the majority of their business with a pen and a pad of paper.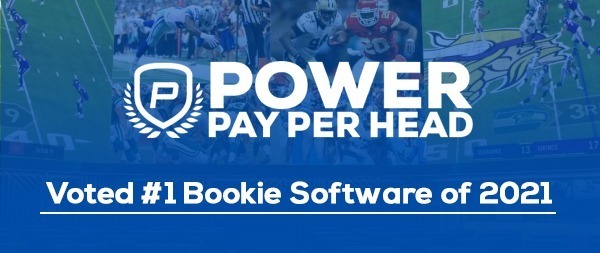 The rapid rise in advanced technology and sports betting software has put an end to those days.  Power Pay Per Head site has been a leader in bringing this wave of innovation to the bookmaking industry.
Given that the majority of sports betting is conducted online, it stands to reason that your personal online presence if the most important way to market yourself as an independent bookmaker. You are competing against the big offshore sportsbooks that are constantly trying to attack sports bettors to their sites. This means that your online website has to project the look and feel of a first-class operation that is fully committed to making personalized service your primary point of difference.
Fortunately, Power Pay Per Head knows exactly what you need in terms of a customized website that is designed to promote your business online.  It's free as part of the already low per head fee you pay for your active customer base.  It will be designed to your specifications and work hand-in-hand with all the other services Premier provides such as a fully staffed call center, a large menu of sports betting options and continuous access to an expanded racebook for horses and an online casino.  You are sharing server space so there is no steep costs involved with having your site hosted on a dedicated server. 
All of this is immediately available once your initial payment is received. There is no downtime to getting started on building and growing your independent bookmaking business into a viable and profitable operation.
"We understand that the majority of your time should be spent on one of two things; working with your existing customers or finding new ones. With Power Pay Per Head handling the bulk of the administrative end of your business, your customized website can now function as the primary engine fueling this growth."
The old adage that time is money has never been more accurate than in today's fast-paced business environment where you need to stay ahead of the curve at all times. Power Pay Per Head completely recognizes and understands this situation which is why we have invested the bulk of our resources into our sports betting software.
"The biggest benefit we offer is the ability to put the power of this investment to work for you at far less a cost."
- Matt Skinner, Gambling911.com