Can't Use a Credit Card at BetR: Founders Announce Big Move in Vegas
Published on:
Oct/11/2022
The online sports betting site known for its microbetting payments and partnership with YouTube sensation Logan Paul announced at this week's Las Vegas Gaming Expo it will not permit customers to use a credit card when opening an online betting account or placing wagers.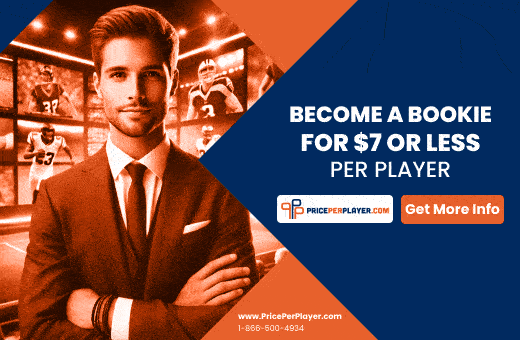 Founder and CEO Joey Levy reinforced the now policy via LinkedIn.
"Today I announced at G2E that Betr will be the first sports betting operator in the U.S. to ban credit card depositing to fund user accounts. I also announced that we will be the first operator to enforce deposit limits for users that are 21-25 years old.

"Sports betting should be about enhancing the way the mass market fan consumes & interacts with sports. The experience should be like going to the movies & paying $20 for 2 hours of entertainment. Watching a live game & spending $20 on Betr to make that game more entertaining.

"We will win by becoming the primary app folks use to enhance the way they watch sports. As sports betting proliferates nationwide, we have a responsibility as leaders to get this right."
This didn't go down particularly well with all of Levy's followers, though others did applaud the move.
Jim Preedy, Director of Concept-Gaming out of Cardiff, Wales, believes the move will simply push folks into the "greyer markets", though we would note a lot of these companies have difficulties processing credit cards.  Most focus heavily on Bitcoin and similar cryptocurrencies.
He also noted there are ways to get around this type of ban.
"I guess people can also just use their credit cards to balance transfer to a bank account, fund all sorts of payment solutions and wallets to then circumnavigate the no credit card rules. There is always a way.

"I think as adults, we should all be able to use whatever funding methods we want. It is then up to the operators to have the relevant checks and balances in place to monitor the behaviour of players and rein them in, check on them, query their funding, force breaks etc.

"I could be very wrong though, so all the best and good luck!"
Phil Pearson, Chief Operations Officer, Head of Sales & White Label Business at iGaming Group, points out the obvious.
"The problem with credit cards is most countries live off them. Take the USA. A lot of culture in America based around using credit cards and saving income for investments. Same for UK there is a big use of them for multiple reasons."
The BetR online gambling platform will focus on microbetting, or what it refers to as the "TikTok-ification of sports betting". Individuals can place the tiniest of wagers (think pennies on the dollar) on such things in real time as pitches & at-bats of baseball games and plays & drives of football games.
Levy's SimpleBet pioneered the microbetting concept and its technology will be leveraged into the BetR platform.
"I co-founded Simplebet to simplify the sports betting user experience – to reconsider why sports betting products felt uninterpretable to the casual fan who had never bet on sports before," said Levy. "In doing so, we discovered that the technology required to enable a scalable micro-betting platform around the moments that drive U.S. sports did not yet exist, given the global market's focus was on soccer, a fluid sport without a natural start and stop cadence. So we decided to build it ourselves at Simplebet; however, years later, the user experience remains unintuitive for a mass market consumer."
- Aaron Goldstein, Gambling911.com