Did Circa's Jeff Benson Just Smack Down BetFred's Former COO?
Published on:
Oct/28/2023
As the rest of the world goes to war, there are also some nasty battles brewing on the home front....less lethal thankfully.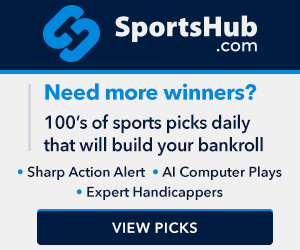 Get Free Consensus Plays and Leaderboard Picks Here
Anyone who follows Jeffrey Benson, Director of Operations at Circa Sports, on Twitter knows he's not shy about how he really feels about certain individuals and organizations.  Saturday was no exception as Benson laid down the gauntlet against a would be rival.
He was hardly the aggressor as Benson found himself having to take down Bryan Bennett, former COO of BetFred. 
A little background on both companies: Circa is the creme de le creme of U.S. sports gambling , known for taking some of the highest limits on bets, whereby BetFred is the UK "mom and pop" transplant that's no "Benny Hill", "Downtown Abbey" or "Naked Attraction" for that matter.  In other words, their product is pretty vanilla. Outside of giving a granny the runaround years back (not exactly their finest moment) BetFred does have a decent enough reputation...in the UK.  It doesn't seem to have any type of reputation among U.S. sports gamblers that we can see.  The company was founded by the affable Fred Done, whose colorful personality is not always reflected through the sportsbook that bears his name.  BetFred attacking Circa for its business model is akin to a Motel 6 criticizing the St. Regis.  No offense to Motel 6, they're okay but....they're no St. Regis.
Mr. Bennett first tweeted: 
"Your regular reminder that the only reason Circa can trade at a 4% margin in NV is because their casino floors are covered in slot machines. The model does not work at scale outside of NV. Period."
Your regular reminder that the only reason Circa can trade at a 4% margin in NV is because their casino floors are covered in slot machines. The model does not work at scale outside of NV. Period. https://t.co/RK66CgyqZv

— Bryan Bennett (@BetfredBryan) October 27, 2023
The tweet came accompanied with a photo of the Circa Casino operation, which includes a swimming pool, big screen for watch sports and no sign of any slot machines.  The irony here being that Bennett's seems to be doing a pretty nice job of selling Circa with the pic. 
Exposing "bookmakers" for rediculous limits offered a fast response to Bennett's tweet.
"I'm a biggest fan of @CircaSports as you can find. However, IMO the hold % and focus has very little to do with sports betting and more to using @CircaSports to expand Circa as a brand, eventually leading to higher margins in house gaming, hotels, and entertainment.
"Think about how much revenue the WSOP brand has brought to Caesars then realize that the sports betting market is a MUCH larger TAM. Build the brand around a low hold %, the premier destination for sports betting and capture the higher margin revenue; gaming, hotel, entertainment."
Tyler Watt then asked, "Will BetFred take $60k on a college game?"
That was an obvious reference to Circa's willingness to take bets of this caliber. 
BlueSkynSunShine offered an excellent assessment of the Circa Casino itself that extends far beyond any games or sports bets offered.
"There is a culture there like no other too. It all works in unison. Go look and park in their garage place is spotless all THE time. The little things add up to greatness and understanding how to service both small and large bettors/gamblers."
Compare that with the Downs at Lehigh Valley Unibet "facility", where berating customers for their poor hygiene is a thing apparently or Bally's Atlantic City that our friend Spanky once noted features a sign on the men's room door "Bathing and Changing of Clothes is Prohibited".  Spanky went on to describe the dilapidated condition of the casino.
It's with this in mind that Benson wished to let Bennett know his company is more than just an abundance of slot machines (pretty obvious based on the picture Benson posted).
"Your casino floor at the Virgin Hotel is also covered in slot machines last time I checked, yet @BetfredSports has zero relevancy in NV or any of the other states they operate in. Your model does not work at scale anywhere. Period.  We also trade at a 3% margin fwiw."
OUCH!!!!
Bubba responded to Jeff's tweet:
"Why can't we all just get along?"
What fun is THAT Bubba????
- Nagesh Rath, Gambling911.com