First to Indict Donald Trump Odds: Could Happen Next Week
Published on:
Mar/17/2023
Former US President Donald Trump is a "lock" to be indicted, according to our friends at BetOnline.  The odds were still set at -500 as of Friday evening.
But there are multiple ongoing probes, two of which appear to be drawing to a conclusion.
Now it's mostly a matter of which office will hand down an indictment against Trump first.
As of Friday evening, March 17, multiple agencies are said to be in discussions in regard to potential security plans for in and around the Manhattan Criminal Court in case Trump is charged in connection with an alleged hush money payment to Stormy Daniels, according to NBC News.
Manhattan is the favorite to hand down an indictment first with odds moving from -120 to -170.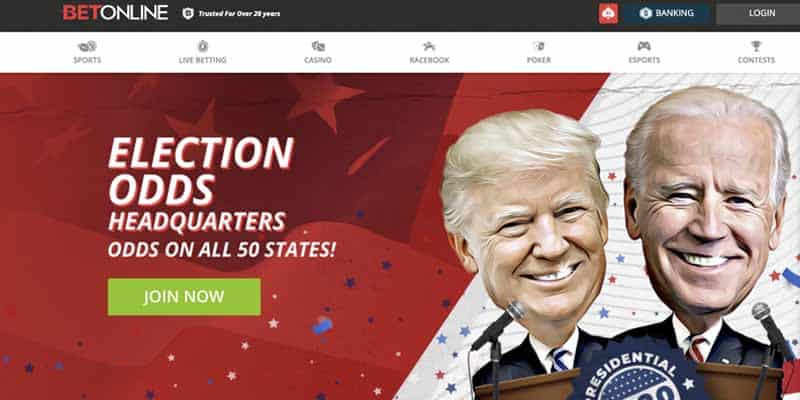 Trump's attorney, Joe Tacopina, tells NBC News his client will follow normal procedures if it gets to the point of having to surrender to authorities from the DA's office.  This would likely require the former President to travel back to New York.
Michael Cohen, Trump's former lawyer, pleaded guilty in 2018 to a federal charge relating to a $130,000 payment to adult film star Stormy Daniels, real name Stephanie Gregory Clifford.  Cohen would go on to serve some jail time but was released early due to the Covid-19 global pandemic.
Fox News was also reporting on the logistics of a police presence should Trump be indicted in Manhattan next week.
"We are learning that the Manhattan DA office has asked for a meeting with law enforcement ahead of a potential Trump indictment. The meeting is to discuss logistics for some time next week which would mean they are anticipating an indictment next week" pic.twitter.com/IkbM46Naoe

— Acyn (@Acyn) March 17, 2023
New York Prosecutors "Hush Money" Investigation
A special grand jury is looking into the hush money paid to Daniels, allegedly on behalf of Trump.
Reports began surfacing last week that Manhattan District Attorney Alvin Bragg was nearing a decision on whether to indict Trump as the former President was invited to testify in front of the grand jury.  New York state law requires the individual under investigation to be offered an opportunity to testify.  But this is typically the final step prior to an indictment being handed down. 
Bragg's office is now looking into allegations the hush money amounted to an improper campaign contribution, which is likely a felony. The probe also appears to involve whether The Trump Organization falsified business records tied to the payment by listing it under "legal fees".
Many experts believe the Manhattan DA investigation is the least likely to impact Trump's run for re-election in 2024.
But this is also the favorite to hit him first at -170.  (was -120 March 16)
Fulton County "Improper Call(s)" Investigation
Georgia's Fulton County District Attorney Fani Willis launched a criminal investigation on February 10, 2021 to determine if Trump should be prosecuted for placing calls to state officials pressuring them to change the Georgia election results.  One of the more publicized calls was to Georgia Secretary of State Brad Raffensperger where Trump is heard on the taped call pressuring the Secretary into "finding him votes".
It has since been reported that Trump made a similar call to David Ralston, the late Georgia House Speaker who died in November.
On January 9, 2023, the grand jury completed its investigation giving District Attorney Fani Willis the decision to file any criminal charges.  The jury forewoman went public to announce that multiple indictments were recommended in this matter though she would not discuss specific indictments.
Experts suggest an indictment in this matter could provide more of a blow to Trump.
The odds of this being the first Trump indictment were set at +220.  (was +170 March 16)
FBI Investigation Into Donald Trump's Handling of Government Documents and Maybe Possible Role in January 6 Capitol Insurrection
In 2022, the Federal Bureau of Investigation (FBI) began a criminal investigation into Trump's handling of classified and national defense-related government documents, looking for possible violations of the Espionage Act and obstruction of justice.  His Palm Beach home, Mar-a-Largo, was also the subject of an early morning unannounced search.
In November of 2022, a special counsel investigation was launched, under the direction of Jack Smith, a special counsel appointed by United States Attorney General Merrick Garland in light of Trump's announcement he would be running for President in 2024. 
A United States Select Committee also referred Trump for four crimes tied to the January, 2021 attack on the Capitol Building. 
The DOJ is believed to be examining the former President's conduct relating to its Jan. 6 insurrection criminal probe.
The US Justice Department handing down an indictment first was coming in at +450 odds (+450).
- Gilbert Horowitz, Gambling911.com