Giants vs Commanders Predictions | NFL Week 15 Sunday Night Football Game Analysis
Published on:
Dec/18/2022
The New York Giants vs Washington Commanders are fierce rivals in the NFC East. The Giants tied the Commanders when these teams played 2 weeks ago in New York. When these 2 teams meet up in prime time, the Commanders will be favored by NFL odds. Who will be the winning NFL pick?
This one has been shifting between the -4.5 and -5 favoring the surging Commanders. We get a number of 4.52, making for a very accurate line.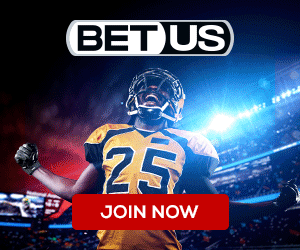 BetUS host TJ Rives, and expert handicappers Chris Farley and Scott Kellen analyze the Sunday Night Football New York Giants vs Washington Commanders. They'll go over the latest football betting trends, and best value NFL odds available and share their football expert predictions for this NFL Week 15 game.
Prop Bets
Rot     Player to Score First Touchdown in The Game     Moneyline
101     Saquon Barkley (NYG)         +600
102     Daniel Jones (NYG)         +1200
103     Darius Slayton (NYG)         +1600
104     Daniel Bellinger (NYG)         +2000
105     Isaiah Hodgins (NYG)         +2000
106     Nick Vannett (NYG)         +2000
107     Richie James (NYG)         +2200
108     Matt Breida (NYG)         +2500
109     Chris Myarick (NYG)         +3300
110     Kenny Golladay (NYG)         +3300
111     Lawrence Cager (NYG)         +4000
112     Marcus Johnson (NYG)         +4000
113     David Sills (NYG)         +5000
114     Brian Robinson (WAS)         +550
115     Antonio Gibson (WAS)         +850
116     Terry McLaurin (WAS)         +750
117     Curtis Samuel (WAS)         +1000
118     Jahan Dotson (WAS)         +1200
119     Jonathan Williams (WAS)         +1800
120     Logan Thomas (WAS)         +1600
122     John Bates (WAS)         +2800
123     Taylor Heinicke (WAS)         +2800
124     Cam Sims (WAS)         +4000
Rot     Daniel Jones (NYG) Total Passing Yards     Moneyline
1001     Over  186½  Passing Yards     -115
1002     Under  186½  Passing Yards     -115
Must Start for action.
Rot     Daniel Jones (NYG) Total Completions     Moneyline
1003     Over  17½  Completions     -125
1004     Under  17½  Completions     -105
Must Start for action.
Rot     Daniel Jones (NYG) Total Passing Attempts     Moneyline
1005     Over  27½  Passing Attempts     -115
1006     Under  27½  Passing Attempts     -115
Rot     Saquon Barkley (NYG) Total Rushing Yards     Moneyline
1041     Over  63½  Rushing Yards     -115
1042     Under  63½  Rushing Yards     -115
Must Play for action.
Rot     Saquon Barkley (NYG) Longest Rush From Scrimmage     Moneyline
1047     Over  13½  Yards     -120
1048     Under  13½  Yards     -110
Must Play for action. Must have 1 Rush Attempt for Action.
Rot     Saquon Barkley (NYG) Total Receptions     Moneyline
1049     Over  3½  Receptions     +145
1050     Under  3½  Receptions     -175
Rot     Taylor Heinicke (WAS) Total Passing Yards     Moneyline
2001     Over  210½  Passing Yards     -115
2002     Under  210½  Passing Yards     -115
Must Start for action.
Rot     Taylor Heinicke (WAS) Total Completions     Moneyline
2003     Over  18½  Completions     -120
2004     Under  18½  Completions     -110
Must Start for action.
Rot     Taylor Heinicke (WAS) Total Passing Attempts     Moneyline
2005     Over  28½  Passing Attempts     -105
2006     Under  28½  Passing Attempts     -125
Must Start for action.
Rot     Taylor Heinicke (WAS) Total Touchdown Passes     Moneyline
2007     Over  1½  TD Passes     +155
2008     Under  1½  TD Passes     -185
Must Start for action.
Rot     Taylor Heinicke (WAS) Total Interceptions     Moneyline
2011     Over  ½  Interceptions     +130
2012     Under  ½  Interceptions     -160
Rot     Brian Robinson Jr. (WAS) Total Rushing Yards     Moneyline
2041     Over  64½  Rushing Yards     -115
2042     Under  64½  Rushing Yards     -115
Must Play for action.
Rot     Brian Robinson Jr. (WAS) Longest Rush From Scrimmage     Moneyline
2047     Over  14½  Yards     -105
2048     Under  14½  Yards     -125
Must Play for action. Must have 1 Rush Attempt for Action.
Rot     Terry McLaurin (WAS) Total Receptions     Moneyline
2101     Over  5½  Receptions     +135
2102     Under  5½  Receptions     -165
Must Play for action.
Rot     Terry McLaurin (WAS) Total Receiving Yards     Moneyline
2103     Over  62½  Receiving Yards     -115
2104     Under  62½  Receiving Yards     -115
Must Play for action.
Rot     Terry McLaurin (WAS) Longest Reception     Moneyline
2105     Over  22½  Yards     -115
2106     Under  22½  Yards     -115
- Don Shapiro, Gambling911.com